Thu Mar 31, 2016, 07:30 PM
Tansy_Gold (16,217 posts)
STOCK MARKET WATCH -- Friday, 1 April 2016
[font size=3]
STOCK MARKET WATCH, Friday, 1 April 2016[font color=black]
[/font]
SMW for 31 March 2016
AT THE CLOSING BELL ON 31 March 2016
[center][font color=red]

Dow Jones 17,685.09 -31.57 (-0.18%)
S&P 500 2,059.74 -4.21 (-0.20%)
[font color=green]Nasdaq 4,869.85 +0.55 (0.01%)



[font color=green]10 Year 1.77% -0.05 (-2.75%)
30 Year 2.61% -0.04 (-1.51%)[font color=black]


[center]
[/font]
[HR width=85%]
[font size=2]
Market Conditions During Trading Hours[/font]
[center]
(click on link for latest updates)
Market Updates
[/center]
[font size=2]Euro, Yen, Loonie, Silver and Gold
[center]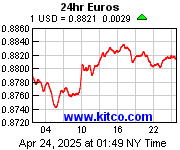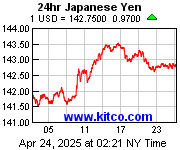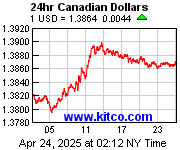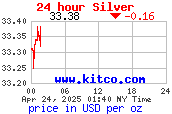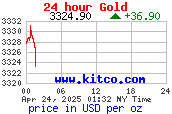 [/center]
[center]
[/center]
[HR width=95%]









[div]
[font color=red]
Partial List of Financial Sector Officials Convicted since 1/20/09 [/font][font color=red]
2/2/12 David Higgs and Salmaan Siddiqui, Credit Suisse, plead guilty to conspiracy involving valuation of MBS
3/6/12 Allen Stanford, former Caribbean billionaire and general schmuck, convicted on 13 of 14 counts in $2.2B Ponzi scheme, faces 20+ years in prison
6/4/12 Matthew Kluger, lawyer, sentenced to 12 years in prison, along with co-conspirator stock trader Garrett Bauer (9 years) and co-conspirator Kenneth Robinson (not yet sentenced) for 17 year insider trading scheme.
6/14/12 Allen Stanford sentenced to 110 years without parole.
6/15/12 Rajat Gupta, former Goldman Sachs director, found guilty of insider trading. Could face a decade in prison when sentenced later this year.
6/22/12 Timothy S. Durham, 49, former CEO of Fair Financial Company, convicted of one count conspiracy to commit wire and securities fraud, 10 counts of wire fraud, and one count of securities fraud.
6/22/12 James F. Cochran, 56, former chairman of the board of Fair, convicted of one count of conspiracy to commit wire and securities fraud, one count of securities fraud, and six counts of wire fraud.
6/22/12 Rick D. Snow, 48, former CFO of Fair, convicted of one count of conspiracy to commit wire and securities fraud, one count of securities fraud, and three counts of wire fraud.
7/13/12 Russell Wassendorf Sr., CEO of collapsed brokerage firm Peregrine Financial Group Inc. arrested and charged with lying to regulators after admitting to authorities he embezzled "millions of dollars" and forged bank statements for "nearly twenty years."
8/22/12 Doug Whitman, Whitman Capital LLC hedge fund founder, convicted of insider trading following a trial in which he spent more than two days on the stand telling jurors he was innocent
10/26/12 UPDATE: Former Goldman Sachs director Rajat Gupta sentenced to two years in federal prison. He will, of course, appeal. . .
11/20/12 Hedge fund manager Matthew Martoma charged with insider trading at SAC Capital Advisors, and prosecutors are looking at Martoma's boss, Steven Cohen, for possible involvement.
02/14/13 Gilbert Lopez, former chief accounting officer of Stanford Financial Group, and former controller Mark Kuhrt sentenced to 20 yrs in prison for their roles in Allen Sanford's $7.2 billion Ponzi scheme.
03/29/13 Michael Sternberg, portfolio mgr at SAC Capital, arrested in NYC, charged with conspiracy and securities fraud. Pled not guilty and freed on $3m bail.
04/04/13 Matthew Marshall Taylor,fmr Goldman Sachs trader arrested, charged by CFTC w/defrauding his employer on $8BN futures bet "by intentionally concealing the true huge size, as well as the risk and potential profits or losses associated."
04/04/13 Matthew Taylor admits guilt, makes plea bargain. Sentencing set for 26 June; faces up to 20 years in prison but will likely only see 3-4 years. Says, "I am truly sorry."
04/11/13 Ex-KPMG LLP partner Scott London charged by federal prosecutors w/passing inside tips to a friend in exchange for cash, jewelry, and concert tickets; expected to plead guilty in May.
08/01/13 Fabrice Tourré convicted on six counts of security fraud, including "aiding and abetting" his former employer, Goldman Sachs
08/14/13 Javier Martin-Artajo and Julien Grout charged with wire fraud, falsifying records, and conspiracy in connection with JP Morgan's "London Whale" trade.
08/19/13 Phillip A. Falcone, manager of hedge fund Harbinger Capital Partners, agrees to admit to "wrongdoing" in market manipulation. Will banned from securities industry for 5 years and pay $18MM in disgorgement and fines.
09/16/13 Javier Martin-Artajo and Julien Grout officially indicted on charges associated with "London Whale" trade.
02/06/14 Matthew Martoma convicted of insider trading while at hedge fund SAC (Stephen A. Cohen) Capital Advisors. Expected sentence 7-10 years.
03/24/14 Annette Bongiorno, Bernard Madoff's secretary; Daniel Bonventre, director of operations for investments; JoAnn Crupi, an account manager; and Jerome O'Hara and George Perez, both computer programmers convicted of conspiracy to defraud clients, securities fraud, and falsifying the books and records.
05/19/14 Credit Suisse, which has an investment bank branch in NYC, agrees to plead guilty and pay appx. $2.6 billion penalties for helping wealthy Americans hide wealth and avoid taxes.
09/08/14 Matthew Martoma, convicted SAC trader, sentenced to 9 years in prison plus forfeiture of $9.3 million, including home and bank accounts
08/03/15 Former City (London) trader Tom Hayes found guilty of rigging global Libor interest rates. Each fo eight counts carries up to 10 yr. sentence.
08/21/15 Charles Antonucci Sr, former pres. Park Ave. Bank sentenced to 2.5 years in prison for bribery, fraud, embezzlement, and attempt to steal $11MM in TARP bailout funds, as well as $37.5MM fraud on OK insurance company. To pay $54MM in restitution and give up additional $11MM.
09/21/15 Volkswagen CEO Martin Winterkorn apologizes for VW cheating on air quality standards with emission testing avoidance device. Stock drops 20%, fines may total $18B.
09/22/15 Stewart Parnell, CEO Peanut Corp. of America, sentenced to 28 years in prison for selling salmonella-tainted peanut butter that killed nine.
12/17/15 Martin Shkreli, former CEO Turing Pharmaceuticals and notorious price gouger, arrested on securities fraud charges. Posted $5M bail, resigned as CEO.
2/25/16 Jason Keryc sentenced to 9 years in prison, 3 years supervised release and to pay back $180MM to investors he bilked in a Ponzi scheme while an acct. mgr at Agape World.
03/24/16 Three TierOne Bank (Omaha) execs sentenced on criminal charges related to covering up losses on mortgages. CEO Gilbert Lundstrom -- 11 years federal prison, $1.2 million fine; James Laphen, 34 months; Don Langford, 21 months. SO FAR THE ONLY CRIMINAL CONVICTIONS OBTAINED BY DOJ related to 2008 financial collapse.



[HR width=95%]


[center]



[font size=3][font color=red]This thread contains opinions and observations. Individuals may post their experiences, inferences and opinions on this thread. However, it should not be construed as advice. It is unethical (and probably illegal) for financial recommendations to be given here.[/font][/font][/font color=red][font color=black]



3 replies, 1237 views
Replies to this discussion thread
| | | | |
| --- | --- | --- | --- |
| 3 replies | Author | Time | Post |
| STOCK MARKET WATCH -- Friday, 1 April 2016 (Original post) | Tansy_Gold | Mar 2016 | OP |
| | Gungnir | Apr 2016 | #1 |
| | Gungnir | Apr 2016 | #2 |
| | Gungnir | Apr 2016 | #3 |
---
Response to Tansy_Gold (Original post)
Fri Apr 1, 2016, 08:31 AM
Gungnir (242 posts)
1. Police Raid Offices Of Monaco Firm Accused Of Bribing World's Oil Producers
http://www.zerohedge.com/news/2016-04-01/police-raid-offices-monaco-firm-accused-bribing-worlds-oil-producers
Two days ago we brought you excerpts from a Huffington Post investigative report on Unaoil, a previously obscure Monaco company that allegedly functions as a kind of Bribery Incorporated for state actors looking to curry favor with the world's oil exporters.
A treasure trove comprising "hundreds of thousands" of leaked e-mails and documents led Huff Post and Fairfax Media to publish an expose on the "jet-setting Ahsani clan" which apparently
has links to nearly every producing country on the planet and knows just which palms to grease when Western governments need to make inroads."They rub shoulders with royalty, party in style, mock anti-corruption agencies and operate a secret network of fixers and middlemen throughout the world's oil producing nations,"
Huff Post wrote, on the way to documenting the Ahsani family's connections to Bashar al-Assad, Muammar Gaddafi, and the regime in Tehran, among other governments.
Pictured below are Ata Ahsani and his two sons, Cyrus and Saman. Apparently, the family is worth more than $200 million which Huff Post reckons makes them part of the "global elite."
The shady family business has been certified by anti-corruption agency Trace International which the Post rightly says "raises serious questions about the worth of such international accreditation."
...
"[The company creates] political instability, turns citizens against their own governments, and fueled the rage that would erupt during the Arab Spring – and be exploited by terrorist groups like Al-Qaeda and the Islamic State (IS, formerly ISIS/ISIL),"
Huff Post claims. In other words, they do exactly what the US government does - only they don't screw it up.
Calling John Perkins...
---
Response to Tansy_Gold (Original post)
Fri Apr 1, 2016, 08:36 AM
Gungnir (242 posts)
2. Saudi Arabia Plans $2 Trillion Megafund for Post-Oil Era: Deputy Crown Prince
http://www.bloomberg.com/news/articles/2016-04-01/saudi-arabia-plans-2-trillion-megafund-to-dwarf-all-its-rivals
Over a five-hour conversation, Deputy Crown Prince Mohammed bin Salman laid out his vision for the Public Investment Fund, which will
eventually control more than $2 trillion and help wean the kingdom off oil.
As part of that strategy, the prince said Saudi will sell shares in Aramco's parent company and
transform the oil giant into an industrial conglomerate
. The initial public offering could happen as soon as next year, with the country currently planning to sell less than 5 percent.
Buying Buffett and Gates
The sale of Aramco, or Saudi Arabian Oil Co., is planned for 2018 or even a year earlier, according to the prince. The fund will then play a major role in the economy, investing at home and abroad.
It would be big enough to buy Apple Inc., Google parent Alphabet Inc., Microsoft Corp. and Berkshire Hathaway Inc. -- the world's four largest publicly traded companies.
Too Late?
The question is whether the reaction to the more than halving in the price of a barrel of crude has come too late, especially given the Saudi influence over the oil market. The country will only freeze output if Iran and other major producers do so, the prince said.
An International Monetary Fund study in 2014 noted there were
"many examples of failure" by countries trying to reduce reliance on energy production and few successes
. Gulf Arab monarchies may have missed their best chance when oil prices were above $100 a barrel rather than about $40 now.
more
---
Response to Tansy_Gold (Original post)
Fri Apr 1, 2016, 08:46 AM
Gungnir (242 posts)
3. USAF modifies cruise missiles to carry electromagnetic pulse generators-to destroy electronics