Wed Dec 19, 2012, 03:20 PM
dipsydoodle (42,239 posts)
Sweden's Intervention in Cuba, a US proxy and Julian Assange
Anna Ardin (who also goes by the name Anna Bernardin) visited Cuba four times between 2003 and 2006, becoming involved in the 59 year de facto war between Cuba and the United States of America. During this time she worked as intern in the Washington DC Swedish embassy and later worked at the Buenos Aires embassy as a PR manager.
Anna Ardin was visiting Cuba to research her Masters thesis, 'The Cuban Multi-Party System'. Her 'field tutor' was Miriam Leiva, a prominent member of the Damas de Blanco (Ladies in White). In 2003, the Cuban government arrested Miriam Leiva's husband, Oscar Espinosa Chepe, for receiving money from U.S. 'diplomats'. Espinosa Chepe was writing anti-Castro propaganda for Cubanet and CubaEncuentro, both of which were funded by the National Endowment for Democracy (NED), which in turn is funded by the U.S. Agency for International Development (USAID), an organisation funded by the U.S. State Department. Espinosa Chepe's arrest was a part of 'Black Spring', a crackdown on 75 U.S. funded dissidents involved in 'destabilization' / 'pro-democracy' activities. The 'Ladies in White' consists of the wives and other female relatives of the jailed dissidents.
After Anna Ardin was asked to leave Cuba due to her political activities (in 2006), she travelled to Miami to continue her research, interviewing prominent expatriate Cuban anti-Castro and anti-Communist activists. In Anna Ardin's 39-page thesis she does not mention U.S. interventionism in the internal affairs of Cuba, or how this might affect a future multi-party democracy. She does not mention that all of the political parties she explores receive U.S. funding, or the influence and control exerted by the United States upon these groups. The journal sources she cites (she later writes on Cuban affairs for websites funded by USAID such as Miscelánea de Cuba) are the same U.S. State Department-funded publications that Oscar Espinosa Chepe worked with. These journals are accused by the Cuban government of being part of an ongoing attempt to manufacture, support and finance a U.S.-friendly internal opposition movements in Cuba via a wide range of organisations. The 2004 Democratic Presidential candidate John Kerry called the 'Varela Project' and other interventions "counterproductive" and stated that dissidents receiving money from U.S. sources, especially from the CIA, were immediately discredited. In 2008, the State Department and USAID trebled previous levels levels of funding, 'awarding' $45.7 million in 'Cuba democracy' grants.
The links between Miami-based anti-Castro Cuban-American organisations and the U.S. government's Central Intelligence Agency forms one of the darkest episodes in U.S. history; the disastrous Bay of Pigs invasion of Cuba by a counter-revolutionary militia trained and funded by the CIA, the Cuban missle crisis blow-back and the tangled horror of the assassination of John F. Kennedy.
In Miami, Anna Ardin interviewed CIA counter-revolutionary militant Lino Fernandez aka Ojeda. Fernandez and five hundred of his men were captured while awaiting a CIA air-drop one month before the invasion at the Bay of Pigs.
In Cuba, Anna Ardin interviewed Manuel Cuesta Morua, a leader of Arco Progresista, (Progressive Arc Party) who in several interviews has described working with Ardin and the Swedish Social Democrats:
http://www.marthamitchelleffect.org/#/assange-case-aa-cuba/4571327129
7 replies, 2014 views
Replies to this discussion thread
| | | | |
| --- | --- | --- | --- |
| 7 replies | Author | Time | Post |
| Sweden's Intervention in Cuba, a US proxy and Julian Assange (Original post) | dipsydoodle | Dec 2012 | OP |
| | Judi Lynn | Dec 2012 | #1 |
| | dipsydoodle | Dec 2012 | #2 |
| | Judi Lynn | Dec 2012 | #4 |
| | Judi Lynn | Dec 2012 | #3 |
| | Bacchus4.0 | Dec 2012 | #6 |
| | Judi Lynn | Dec 2012 | #7 |
| | Peace Patriot | Dec 2012 | #5 |
---
Response to dipsydoodle (Original post)
Wed Dec 19, 2012, 05:03 PM
Judi Lynn (114,732 posts)
1. For some reason, your link didn't work for me, so I looked it up:
---
Response to Judi Lynn (Reply #1)
Wed Dec 19, 2012, 05:08 PM
dipsydoodle (42,239 posts)
2. Thanks Judy
Btw - link works here
---
Response to dipsydoodle (Reply #2)
Wed Dec 19, 2012, 05:25 PM
Judi Lynn (114,732 posts)
4. I'm using a quirky laptop. Could be me, I'm sure! n/t
---
Response to dipsydoodle (Original post)
Wed Dec 19, 2012, 05:24 PM
Judi Lynn (114,732 posts)
3. It's a small, small world there among the Cuban professional dissidents, isn't it?
I was very glad to learn how much more complete the bonds are between Sweden's SDP and the U.S. government.
I, like a complete dufus, simply believed Sweden was that nice country which allowed the U.S. Interests section to rent space within its embassy building.
HA. I've swallowed so much blatant propaganda blarney it's a wonder my head hasn't rotted off.
Oh, bruddah!
Thanks for throwing this light our way, dipsydoodle.
---
Response to Judi Lynn (Reply #3)
Thu Dec 20, 2012, 12:37 AM
Bacchus4.0 (6,513 posts)
6. that would be the Swiss embassy that contains the US Interests Section
just remember the nice country is where they yodel, and the big bad nasty country is where the guys with horn helmets came from.
---
Response to Bacchus4.0 (Reply #6)
Thu Dec 20, 2012, 02:55 AM
Judi Lynn (114,732 posts)
7. Maybe some visuals will help me to remember.
[center]
Swiss. Peaceful.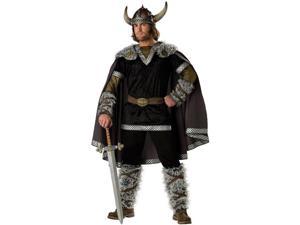 Swedish. Not so much.[/center]
---
Response to dipsydoodle (Original post)
Wed Dec 19, 2012, 06:18 PM
Peace Patriot (24,010 posts)
5. Along with the Ku Klux Klan, the John Birch Society, the NRA and the Mad Tea Party, the Miami mafia
...has been one of the most destructive influences on U.S. politics in our history. The Batista monsters and their allies were kicked out of, or fled, Cuba, right into the arms of U.S. taxpayer-funded Welfare State just for anti-Castro Cubans, and sucked off of that tit for many decades, multiplying their riches and their power, creating a corrupt political establishment in Florida that protects their mafia activities, and becoming the dictators of U.S. foreign policy and horrible U.S. wars in Latin America.

Now we have multi-billionaires who are even more destructive--rightwing 'christian' nutball multi-billionaire Howard Ahmanson (initial investor and major funder of ES&S/Diebold, which now has a noose around the neck of U.S. politicians; I believe Ahmanson is now deceased, but the damage is done, and those running ES&S/Diebold are as crazy fascist as he was); the Koch Brothers, Rupert Murdoch, Bush & Sons and others, known and unknown. The Miami mafia had much to do with empowering these jerkwads. And, while it is appalling that Sweden (where some of my ancestors come from) is now being exposed as in league with the Miami mafia/CIA, I really shouldn't be surprised, after what the Swedish government tried to do to Julian Assange. That was equally appalling.

Actually, I started to get clued into the rightwing Swedish scene in the current era via three recent novels, starting with "The Girl With the Dragon Tattoo." It is a fictionalized expose of how and why a young girl was institutionalized and tortured, for political reasons, by a high government Swedish mafia, and how she survived. I can't help but think that the author was moved by something very, very dark and corrupt within Sweden, and that this incredibly good trio of novels has special resonance there, with regard to the dark side of Swedish politics. He casts the story's origins somewhat back in time, to the anti-communist/anti-Soviet era, but I think it has meaning TODAY (as well as the story unfolding in the current era) and I'm not that up on Swedish politics to know exactly what that is. In any case, these Swedish links to the CIA and the Miami mafia, and the Swedish government plot against Assange, point to some really bad actors within the government, engaged in dirty ops that the Swedish people would likely oppose if they knew about them.