Mon Dec 14, 2020, 01:58 PM
sandensea (15,150 posts)
Year's only total solar eclipse sweeps across Chile, Argentina today
For stargazers far and wide, Monday marked the astronomic equivalent of the Super Bowl — a total solar eclipse swept across South America, treating a narrow swath of Chile and Argentina to an ephemeral display of unmatched scientific elegance and natural beauty.
While coronavirus restrictions challenged exactly who could view the eclipse — and where — thousands of international visitors were expected to flock to the path of totality in Chile.
Argentina, whose borders are still closed to international travelers, last week made an exception for eclipse viewers staying in the lakeside city of Bariloche.
For those not in Chile or Argentina, NASA TV live-streamed the eclipse.
Clouds and rainfall in Chile limited ideal eclipse viewing there, with better viewing in Argentina.
At:
https://www.washingtonpost.com/weather/2020/12/14/total-solar-eclipse-chile/


An Argentine newscast airs today's total eclipse from the seaside town of Las Grutas, in Patagonia.

The next total solar eclipse to visit Earth will occur December 4, 2021 - but over Antarctica.
4 replies, 607 views
Replies to this discussion thread
| | | | |
| --- | --- | --- | --- |
| 4 replies | Author | Time | Post |
| Year's only total solar eclipse sweeps across Chile, Argentina today (Original post) | sandensea | Dec 2020 | OP |
| | Judi Lynn | Dec 2020 | #1 |
| | sandensea | Dec 2020 | #3 |
| | Judi Lynn | Dec 2020 | #4 |
| | Judi Lynn | Dec 2020 | #2 |
---
Response to sandensea (Original post)
Tue Dec 15, 2020, 07:15 AM
Judi Lynn (149,750 posts)
1. Wonderful video! Tremendous views of an unbelievable event with so many witnesses, with masks.
You could really feel the excitement. What an event.
One wonders if the cloud covering might not have made it less painful on the eyes, acting as a natural screen. I definitely believe it made it so much easier to follow.
I'm certain I have NEVER seen a total blackout like that in the US in my lifetime. That was so impressive, wasn't it?
Thanks for the visual material, sandensea.
All roads led to Bariloche, again!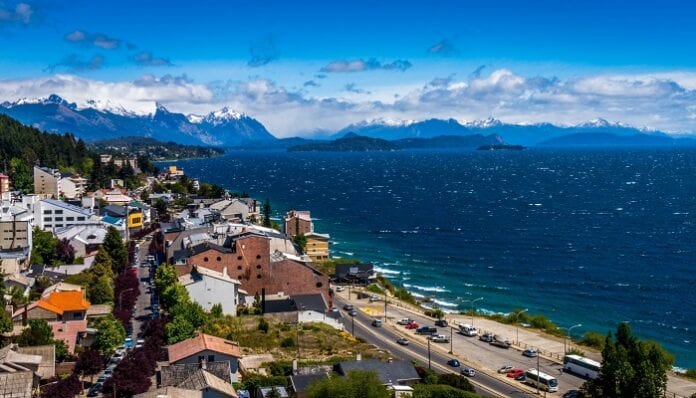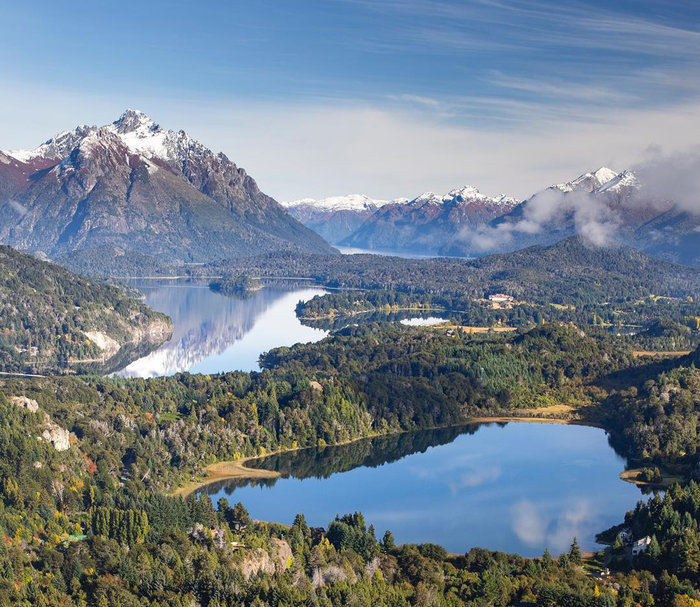 ---
Response to Judi Lynn (Reply #1)
Tue Dec 15, 2020, 01:26 PM
sandensea (15,150 posts)
3. Nice finds as always, Judi
In Argentina, where astrology is quite popular, right-wing opponents are already licking their chops on account of eclipses being said to be detrimental to whomever's head of state.
They're desperate because polls already show that Fernández's Front For All is set to
add
several seats to their majority in the House (currently a narrow 119 to 115).
Polls show that despite economic problems stemming from the pandemic (plus Macri's legacy), voters generally prefer Fernández's all-hands-on-deck diligence to Macri's "let those who must die, die" callousness.
(this was said to be an actual quote of Macri's when the pandemic started - though no recording has emerged of this sadly)
The fault, as Shakespeare would remind them, isn't in the stars - or in an eclipse - but in themselves.


Eclipse viewers in Buenos Aires yesterday: blinded by the right?
---
Response to sandensea (Reply #3)
Tue Dec 15, 2020, 03:34 PM
Judi Lynn (149,750 posts)
4. Isn't it strange righties seem to get mired in things like that? Reminds one of the Reagans.
Reagan also seemed to have similar disrespect for less fortunate humanity, as well, while sharing the unique astrology dependency.
Love the image from Argentina. Looks as if they were having a real event together.
No one ever caught Trump wearing any of those sissy eclipse shades.
---
Response to sandensea (Original post)
Tue Dec 15, 2020, 07:18 AM
Judi Lynn (149,750 posts)
2. We Just Had The Only Total Solar Eclipse of 2020, And The Photos Are Amazing
ALBERTO PEÑA, AFP 14 DECEMBER 2020
Thousands of people turned their heads to the sky to watch a solar eclipse that lasted around two minutes on Monday as southern Chile and Argentina were plunged into darkness.
Heavy rain had threatened to prevent star gazers in Chile from seeing the eclipse but at the last moment the clouds parted just enough for the phenomenon to be partially visible.
"It was beautiful, unique. The truth is that no-one held much hope of seeing it due to the weather and clouds, but it was unique because it cleared up just in time. It was a miracle," an emotional Matias Tordecilla, 18, told AFP in the town of Pucon on the shores of Lake Villarrica.
"It's something that you don't just see with your eyes but also feel with your heart," added Tordecilla, who traveled 10 hours with his family to see the eclipse.
More:
https://www.sciencealert.com/a-total-solar-eclipse-just-happened-in-chile-and-argentina-and-the-photos-are-amazing