Fri Jun 26, 2020, 10:09 PM
Judi Lynn (140,834 posts)
Record-Breaking Lightning Just Chilled in the Sky for 17 Seconds
Today 4:53PM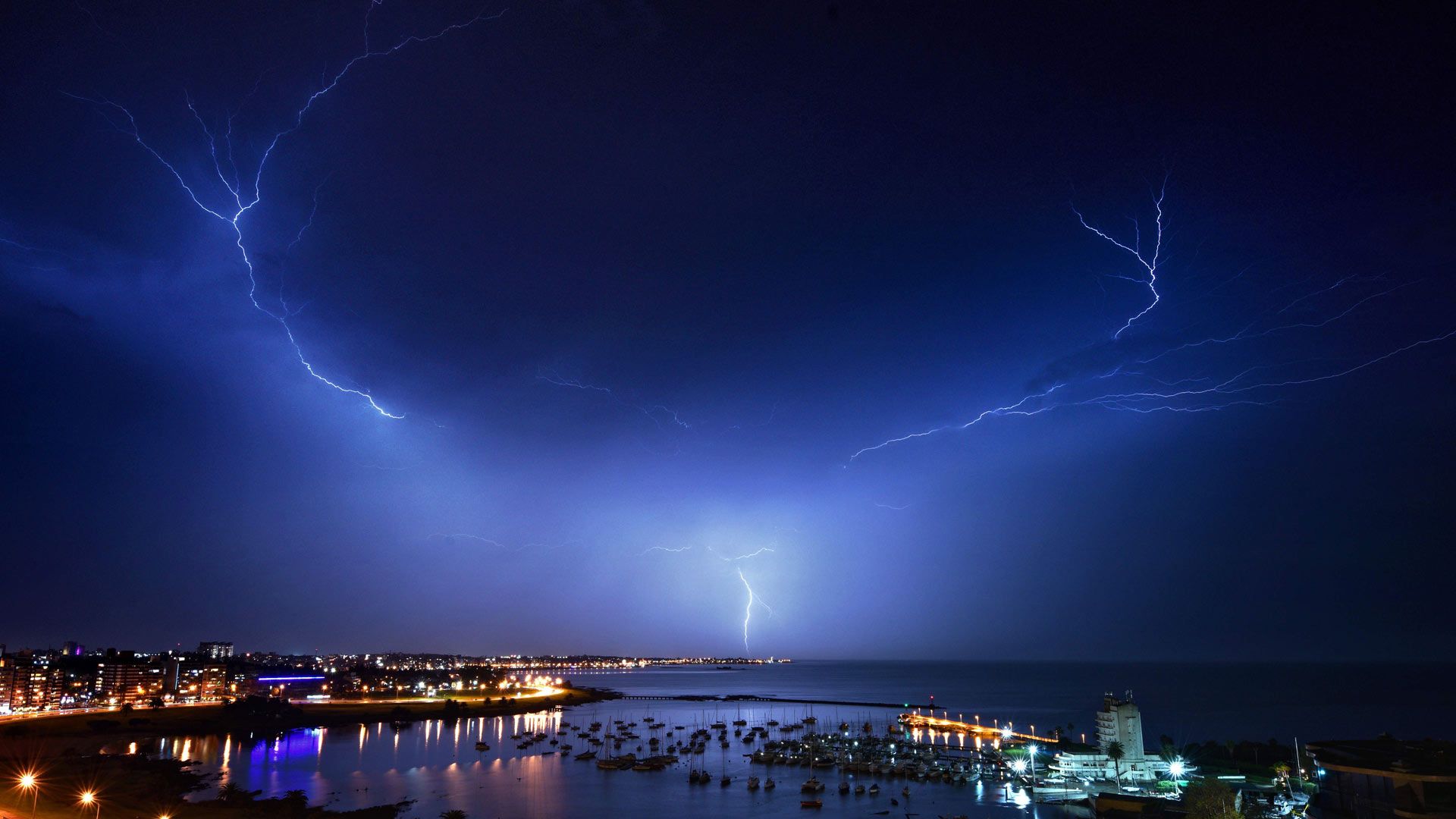 Photo: Mariana Suarez (Getty)
Lighting usually lasts for a couple seconds at most. Except for when it really, super doesn't. On March 4, 2019, there was a lightning flash in Argentina that lasted for 16.73 seconds.
Again, a lightning flash went on for almost 17 seconds! That's almost the length of the chorus of "Raspberry Beret!" It's three times the length of some hardcore songs!
A new report, released by the World Meteorological Organization on Thursday, confirms that the absurd lightning flash was the longest one on record. The previous record-holder was a 7.74-second flash in southern France on August 30, 2012, which the WMO notes is "puny" by comparison but still really freaking long.
The WMO confirmed these records with a new form of satellite technology. Their report also sheds light (sorry) on the record distance a single lightning flash has traveled. The 17-second 2019 flash spanned more than 400 miles. But that's not even the record-setter; on October 31, 2018, a fitting day for such a spooky occurrence, lightning struck southern Brazil and lit up the sky over a 440-mile-distance from east Argentina to the Atlantic. That's the same as the distance from Boston to Washington, DC.
More:
https://earther.gizmodo.com/record-breaking-lightning-just-chilled-in-the-sky-for-1-1844182271
Also posted in Science:
https://www.democraticunderground.com/122870331
3 replies, 695 views
Replies to this discussion thread
---
Response to Judi Lynn (Original post)
Fri Jun 26, 2020, 10:12 PM
Laffy Kat (12,122 posts)
1. Awesome.
---
Response to Judi Lynn (Original post)
Fri Jun 26, 2020, 10:57 PM
I_UndergroundPanther (2,370 posts)
2. Cool
Lightning is one of my favorite things to learn about. And I love to watch it.
---
Response to Judi Lynn (Original post)
Sat Jun 27, 2020, 12:47 AM
niyad (69,157 posts)
3. WOW