Thu Jun 25, 2020, 10:26 PM
Eugene (48,666 posts)
1 replies, 219 views
Replies to this discussion thread
| | | | |
| --- | --- | --- | --- |
| 1 replies | Author | Time | Post |
| Brazil's Bolsonaro says he may have had coronavirus despite negative test (Original post) | Eugene | Jun 25 | OP |
| | Judi Lynn | Jun 26 | #1 |
---
Response to Eugene (Original post)
Fri Jun 26, 2020, 12:20 AM
Judi Lynn (140,834 posts)
1. Cool! I hope it was nothing trivial. Who remembers when Bolsonaro was coughing in public?
Various news photographers caught great photos of him whooping up during public appearances, when he was trying to force citizens to forget social distancing, and wearing masks, etc., just like Trump. He had rallies to protest wearing masks, his inbred supporters showed up to drool and howl, and they all had a lot of fun making fun of sane people.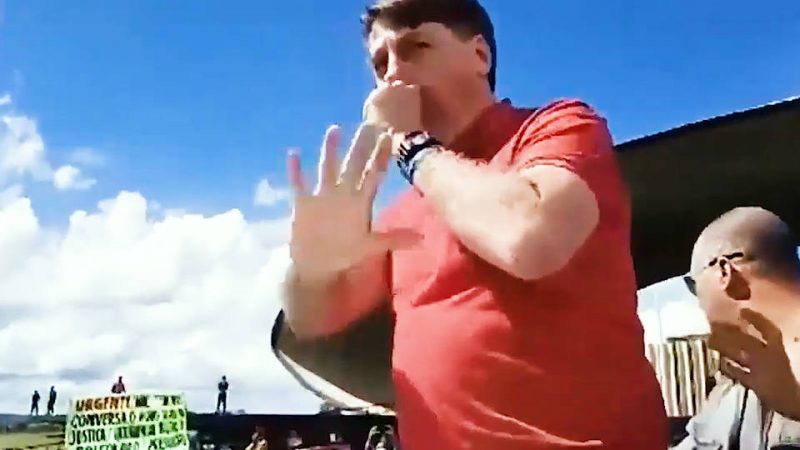 Remember Bolsonaro went to Mar-a-lago, had dinner with Trump, and, we saw this article, from 3-12-2020, among others:
President Trump met with Brazil official at Mar-a-Lago who has now tested positive for coronavirus
Kim Hjelmgaard
Deirdre Shesgreen
USA TODAY
A senior adviser to Brazil President Jair Bolsonaro tested positive for the novel coronavirus, just five days after he was among a group of officials who met with President Donald Trump.
Fabio Wajngarten, Bolsonaro's communications secretary, tested positive for the coronavirus and that result has been "confirmed by a retest," Bolsonaro's office said in a statement Thursday.
"The Brazilian government has already communicated the occurrence to United States government officials so that the necessary preventive measures can be adopted," the statement said.
On Friday, Bolsonaro announced he tested negative for the virus.
Wajngarten posted a photo of himself standing next to the U.S. president at Trump's Mar-A-Lago resort in Florida on Saturday.
More:
https://www.usatoday.com/story/news/politics/2020/03/12/trump-florida-meeting-brazil-official-now-has-coronavirus/5031802002/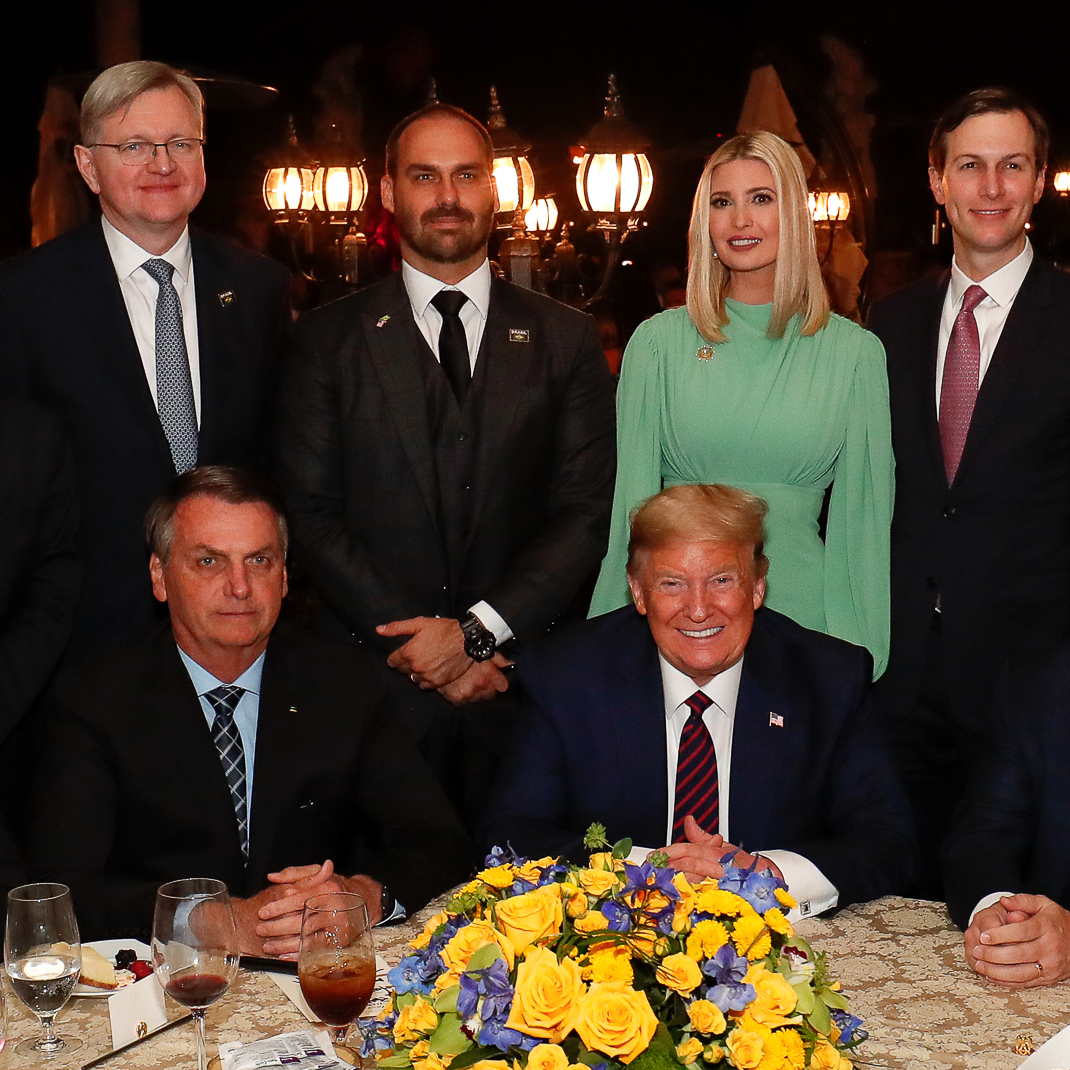 One of Bolsonaro's thuggish sons stands beside Ivanka.