Wed May 20, 2020, 04:41 PM
Judi Lynn (139,703 posts)
Colombia puts son of war criminal in charge of victim coordination
Colombia puts son of war criminal in charge of victim coordination
by Adriaan Alsema May 20, 2020
Colombia's Interior Ministry put the son of extradited paramilitary warlord "Jorge 40," one of the country's most blood-thirsty war criminals, in charge of victim coordination, local media reported Tuesday.
The appointment of Jorge Rodrigo Tovar, whose father ordered at least 388 massacres, infuriated victim organizations who said the decision was a "new intent of state negation" of the armed conflict they are a victim of.
"As a victim I feel attacked by this government," said victim representative Adolfo Rivas, whose parents survived an assassination attempt by FARC guerrillas, and who had himself been displaced after paramilitaries intended to kidnap his sister to make her their sex slave.
The country's opposition also rejected the controversial appointment that was made last week, but which had been kept under wraps by Interior Minister Alicia Arango until news media found out about it on Tuesday.
More:
https://colombiareports.com/colombia-puts-son-of-war-criminal-in-charge-of-victim-coordination/
~ ~ ~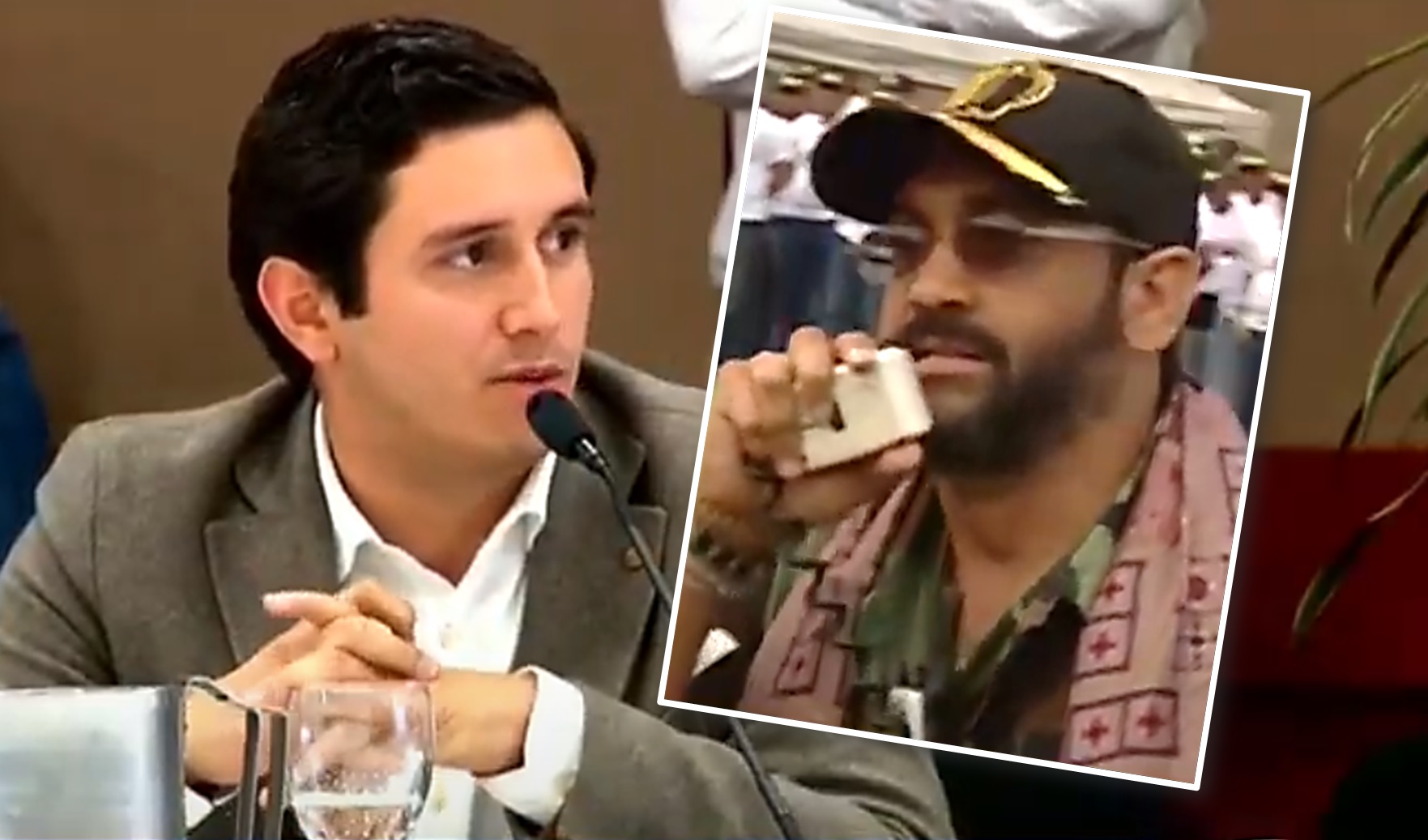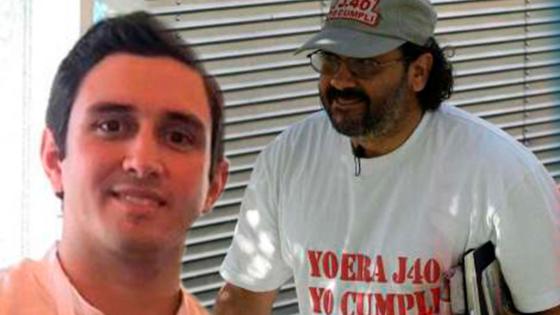 The paramilitary (death squad) father:
Rodrigo Tovar Pupo, alias Jorge 40 (Photo: La Patria)
Colombia's prosecutor general wants top warlord stripped of judicial benefits
by Luke Horswell February 19, 2014
Colombia's prosecutor requested Tuesday that ex-paramilitary commander "Jorge 40" be exempt from any reduced sentencing that could be afforded to him through special legislation created for the demobilization of the AUC, reported national media.
. . .
Semana magazine reports that Prosecutor General Eduardo Montealegre has requested that Jorge 40, real name Rodrigo Tovar Pupo, be exempt due to his lack of compliance with the Colombian government and failing to comply to the principles of justice, peace and reparation for the victims caused by the country's civil conflict.
. . .
Jorge 40 was commander of the Northern bloc of the AUC from 1997 until 2006 when he and his troops demobilized. He was extradited to the United States in 2008 to face charges of drug trafficking.
He faces numerous accounts of massacre, forced displacement of civilians, land dispossession, targeted killings and the recruitment of children as soldiers.
https://colombiareports.com/colombia-prosecutor-general-requests-exemption-justice-peace-law/
~ ~ ~
Google translation:
Parmilitarism Is Celebrating, Jorge 40'S Son Appointed Director Of Victims Of The Ministry Of Interior
By Shabbat -May 19, 20200107
FacebookTwitterGoogle
Parmilitarism is celebrating, the son of Jorge 40 named director of victims of the Ministry of Interior. Although there are no blood crimes in the country and you cannot be convicted of the crimes your father carried out, it is not surprising that one of the most bloodthirsty men in Colombian paramilitarism is appointed precisely in a ministry related to the victims.
Jorge Rodrigo Tovar Vélez , son of Rodrigo Tovar Pupo, alias Jorge 40, is linked as an advisor to the Ministry of the Interior.
Tovar Vélez, recently, has participated in the campaign 'Colombia is with you: one million families', which consists of the delivery of a million markets to vulnerable populations in the midst of the covid-19 pandemic.
With the alias of "Jorge 40", Tovar Pupo was in charge of the Northern Bloc of the paramilitary group Autodefensas Unidas de Colombia (AUC). According to the Colombian Prosecutor's Office, "Jorge 40's" subordinates, based on their own testimonies, were responsible for some 20,000 criminal acts that affected more than 25,000 people .
https://elshabbat.com/el-parmilitarismo-esta-de-fiesta-el-hijo-de-jorge-40-nombrado-director-de-victimas-del-mininterior/
0 replies, 157 views