Fri Nov 8, 2019, 03:58 PM
sandensea (9,243 posts)
Brazil's former President Lula da Silva walks free from prison after supreme court ruling
Brazil's former President Luiz Inácio "Lula" da Silva has been released from prison in the city of Curitiba where he was serving a 12-year corruption sentence, after a supreme court ruling which delighted his supporters and infuriated followers of the far-right president, Jair Bolsonaro.
Lula, 74, was incarcerated in April 2018 after a sentence for corruption and money laundering handed down by the controversial judge Sérgio Moro was upheld by an appeal court.
On Thursday Brazil's supreme court ruled that defendants could only be imprisoned after all appeals to higher courts had been exhausted, paving the way for Lula and another 5,000 prisoners to be freed.
The decision followed revelations published by the investigative website the Intercept Brasil showing Moro had colluded with prosecutors leading the sweeping graft investigation that imprisoned Lula.
Polls had showed that Lula was leading in last year's presidential election, but the conviction removed him from the race, giving Bolsonaro a clear run.
At:
https://www.theguardian.com/world/2019/nov/08/lula-brazil-released-prison-supreme-court-ruling


Former Brazilian President Lula da Silva walks among supporters after his release from prison at 5:45 p.m. local time today.

Arguably his country's most prominent political prisoner, he was freed pending appeal following a Brazilian Supreme Court ruling that restored the right of those convicted to await their appeals process in freedom.

His imprisonment 19 months ago paved the way for the election last year of far-right Jair Bolsonaro.

Convicted last year solely on testimony from a contractor kept in a rat-infested dungeon until he incriminated him, the UN considers his detention arbitrary.
1 replies, 195 views
Replies to this discussion thread
| | | | |
| --- | --- | --- | --- |
| 1 replies | Author | Time | Post |
| Brazil's former President Lula da Silva walks free from prison after supreme court ruling (Original post) | sandensea | Friday | OP |
| | Judi Lynn | Saturday | #1 |
---
Response to sandensea (Original post)
Sat Nov 9, 2019, 01:54 AM
Judi Lynn (135,363 posts)
1. What a difference this week made! This is wonderful.
It's worth noting, also, that people who have appreciated how hard Lula has worked for the poor, have kept a vigil throughout the horrendous stretch of time he was held in prison after the fascist right got him into prison so they could push their lunatic into the Presidency with the people's choice out of the way well before the next in line had time to do adequate campaigning, not being nearly as well known during the years all eyes were on the courageous and decent Lula.
At one point the fascists also started attacking Lula's wife, and then she died of cancer, after Lula had been stricken, himself by a serious battle against a brain tumor. For years they hammered away, trying to create a scandal about a house Lula had bought, and it didn't go anywhere until they got their supercharged grifter judge into place to maneuver Lula out of the campaign and into prison, after which Bolsonaro made the dirty judge a member of his cabinet of Ministers.
The admission Bolsonaro made regarding the judge in the article was very interesting, and very Trumpian.
Eduardo Bolsonaro, always the man of the hour stepped forward in perfect statesmanship to proclaim in astounding brilliance that Lula had relieved himself on "society's head." Pure magic.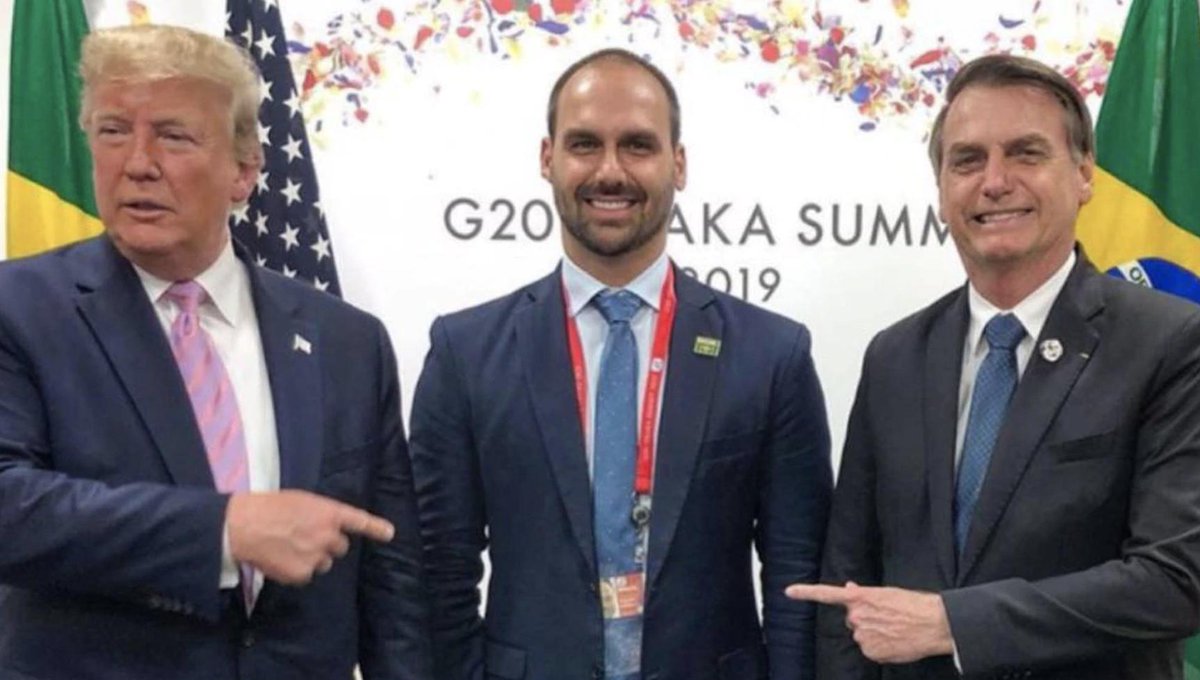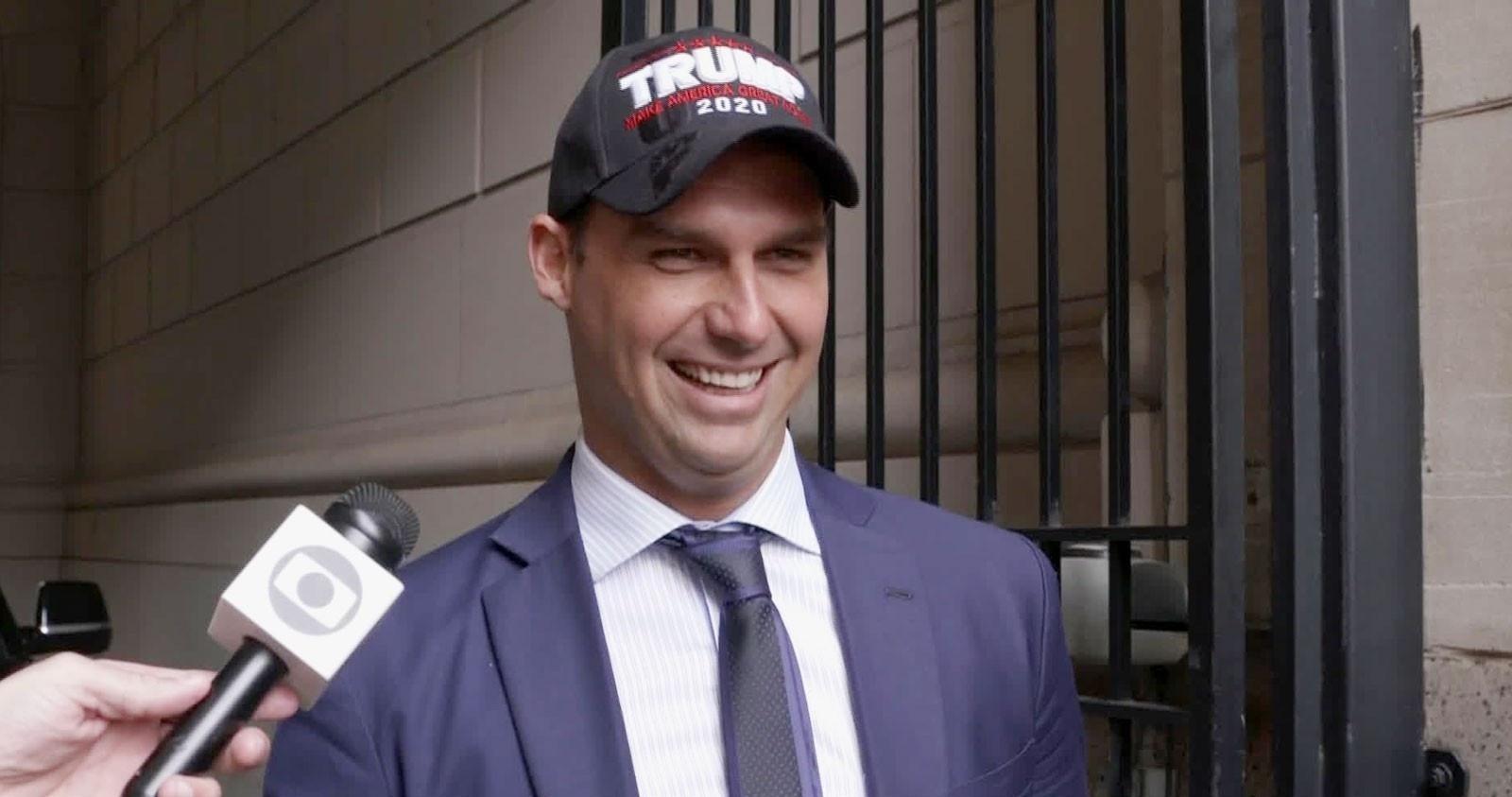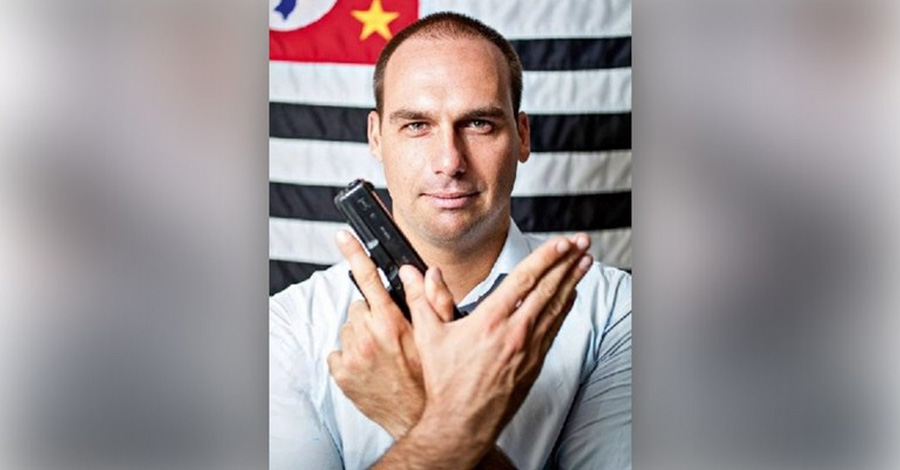 Look at what the fascists have wrought after they were able to railroad the progressives. Unbelievable.
Hope for the Brazilian people to get the leaders back for whom they have voted in such great numbers.