Fri Mar 1, 2019, 02:33 AM
Judi Lynn (132,191 posts)
Searching for the ships Cortés burned before destroying the Aztecs
Last edited Sat Mar 2, 2019, 05:23 AM - Edit history (2)
The conquistador scuttled his ships before marching inland to destroy Tenochtitlan.
KIONA N. SMITH - 2/28/2019, 1:56 PM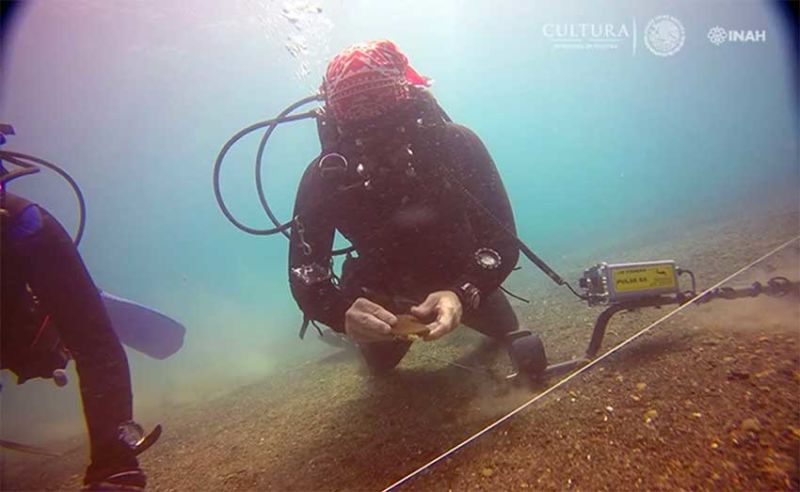 Underwater archaeologists are searching the waters off Playa Villa Rica, about 75 kilometers (46.6 miles) north of Veracruz on Mexico's Gulf coast, for what's left of conquistador Hernán Cortés' long-abandoned fleet.
Scouring the seafloor
In 1519, at the very last moment, the Spanish governor of Cuba revoked the charter of an expedition to Mexico after a fierce argument with its leader. But the defiant Cortés set sail with 11 ships and 300 men anyway, and by July, he had worked his way along the Yucatan coast to Veracruz. There, eager to march inland to the Aztec capital of Tenochtitlan, Cortés destroyed 10 of his 11 ships, cutting off his men's only hope of retreat and leaving them with no option but to head inland.
The expedition ultimately destroyed the Aztec Empire and began the long and often brutal process of colonizing Mexico. Almost no one gave the ships a second thought.
Five hundred years later, underwater archaeologist Roberto E. Junco Sánchez, of Mexico's National Institute of Archaeology and History (INAH), is giving them that second thought. With a team of colleagues, he's crisscrossing the waters off Villa Rica with magnetometers and side-scan sonar, looking for Cortés' abandoned ships. The team is scanning the sea floor for traces of metal that may be the remains of 500-year-old ships' fittings.
But it turns out a lot of metal is buried beneath the sand off Villa Rica. So far, the team's survey has turned up between five and six dozen magnetometer targets, any of which could be either Cortés' ships, a pile of modern junk, or something else entirely.
More:
https://arstechnica.com/science/2019/02/archaeologists-search-yucatan-coast-for-hernan-cortes-lost-ships/
Anthropology:
https://www.democraticunderground.com/12294536
2 replies, 359 views
Replies to this discussion thread
| | | | |
| --- | --- | --- | --- |
| 2 replies | Author | Time | Post |
| Searching for the ships Cortés burned before destroying the Aztecs (Original post) | Judi Lynn | Mar 2019 | OP |
| | Make7 | Mar 2019 | #1 |
| | Judi Lynn | Mar 2019 | #2 |
---
Response to Judi Lynn (Original post)
Fri Mar 1, 2019, 03:08 AM
Make7 (7,535 posts)
1. Cortés = Cortés in a posted subject line.
The DU software is disappearing the accented 'e' in your thread title. You can get it to show up by copying the first part of my reply title with the ampersand and number.

The thread titles just look weird because they say 'Corts'. I wish they would fix that issue, but until they do html entities should work. Beware if you preview your post though - you have to hit back in your browser to get the 'é' showing or the character you are fixing will just disappear again.
---
Response to Make7 (Reply #1)
Fri Mar 1, 2019, 01:27 PM
Judi Lynn (132,191 posts)
2. That treatment of Spanish names, words, has really perplexed me.
Will it also work for "n's" with tildes over them?

Had already given up hope that there could be a solution for it.

Thanks for the recommendation.