Wed Dec 5, 2018, 07:00 PM
sandensea (7,383 posts)
Argentina's Macri authorizes use of lethal force against fleeing suspects
Argentine President Mauricio Macri signed a decree yesterday authorizing federal security forces to use lethal force against fleeing suspects.
Argentine law, since the return of democracy in 1983, authorizes police to use gunfire only when their own lives or those of others are in danger.
The decree, submitted by hard-line Security Minsiter Patricia Bullrich, was condemned even by close allies such as right-wing Congresswoman Elisa Carrió, who described it as a "violation of fundamental human rights."
"
We're not returning to fascism
," Carrió added.
The decree is drawing comparisons to the far-right rhetoric of Brazil's President-elect
Jair Bolsonaro
, who won over millions of voters by vowing to remove legal limits on the use of deadly force by police, often flashing a gun sign with his hands.
Bullrich had already come under fire on November 2 for declaring that "
whoever wants to be armed, let them be armed
."
Observers note that violent crime in Argentina has steadily declined since 2014. The homicide rate was 5.2 per 100,000 in 2017, a rate similar to that of the U.S. (5.3) and a fraction of the rate (24.1) in the rest of Latin America.
Death penalty without due process
The decree soon ran into legal hurdles however.
A ruling today by Judge Roberto Gallardo blocked the decree within the city of Buenos Aires as "
unconstitutional
." And numerous governors have stated they would seek to block its implementation in their provinces, citing both Argentine law and the 1979 U.N. Code of Conduct for Law Enforcement Officials.
Former Judge Carlos Rozanski, who was forced out by Macri last year after ruling against convicted dictatorship-era officials seeking transfer to house arrest, filed a complaint against Bullrich for "
applying the death penalty without due process
."
Human rights lawyer Ismael Jalil notes that since 1983, there have been nearly 6,000 cases of lethal use of police force even under existing laws.
Since Macri took office in late 2015, the Inter-American Commission on Human Rights (IACHR) has expressed concern over
the excessive and indiscriminate use of force
- as well as over the use of indefinite detention against critics and opponents.
At:
https://translate.google.com/translate?sl=es&tl=en&u=http%3A%2F%2Fwww.infonews.com%2Fnota%2F320349%2Fbusca-legalizar-la-muerte-amplio
And:
https://translate.google.com/translate?sl=es&tl=en&u=http%3A%2F%2Fwww.infonews.com%2Fnota%2F320368%2Farde-la-interna-oficial-carrio-se-paro


Christopher Rego and his infant son. Rego, who had no criminal record but had avoided a police checkpoint due to having left his I.D. at home, was shot to death by Buenos Aires police on August 12.

The number of civilians killed by police since Macri took office have jumped from 300 to 440 annually.

Critics accuse Macri, who is presiding over an economic collapse, of seeking to boost his chances in next year's elections by appealing to Bolsonaro-style rhetoric and policies.
3 replies, 378 views
Replies to this discussion thread
| | | | |
| --- | --- | --- | --- |
| 3 replies | Author | Time | Post |
| Argentina's Macri authorizes use of lethal force against fleeing suspects (Original post) | sandensea | Dec 2018 | OP |
| | Judi Lynn | Dec 2018 | #1 |
| | sandensea | Dec 2018 | #2 |
| | Judi Lynn | Dec 2018 | #3 |
---
Response to sandensea (Original post)
Thu Dec 6, 2018, 02:35 AM
Judi Lynn (129,898 posts)
1. Macri is stepping up his terrorism program. This measure will be translated to FAR more deaths
among young, poor people, and anyone who might look like a leftist to police. Marcri wouldn't be going this far if he didn't intend to make a real lock down of public freedom, and start inhibiting public demonstrations against his administration.
This new wrinkle clearly can be used to excuse, justify an unlimited number of cold, spontaneous murders in the streets. It's all left up to what the cop says he "thinks" he saw, with no need whatsoever to prove anything for self-defense. Shots in the
back!
Legal! Kill them if you think they are walking or running away. How many situations would that cover?
It's surprising even Elisa Carrió condemns this. She seems to be a very rough character, as a prominent right-winger-dinger! If only the rest of that faction would follow her lead.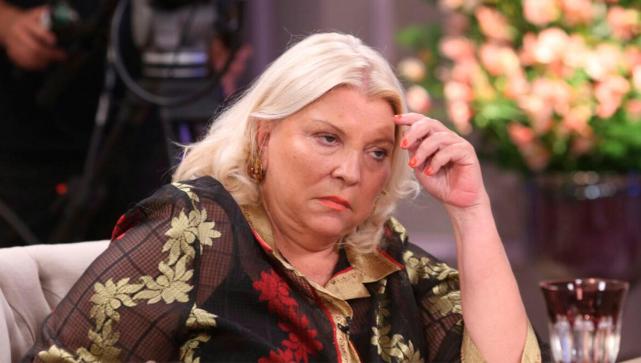 So glad you shared this information here when you did. Now we are fortified against shock when things start REALLY going south in a hurry. Now that he's done so much critical damage to the economy, it's just a matter of time before they start protesting because they feel they must, somehow, speak out and pray it will do some good, convince the others in power to start steering the government back toward calmer waters before the middle class is gone, as well as a lot of the poor, hopelessly lost.
---
Response to Judi Lynn (Reply #1)
Thu Dec 6, 2018, 07:33 AM
sandensea (7,383 posts)
2. Macri has nothing to offer by way of economic record (to say the least), so he's appealing to hate
His Naziphile image consultant, the CIA-supplied Jaime Durán Barba, must have gleaned that from his focus groups: that voters in general like the idea of shooting criminals in the back.
Many voters simply assume it'll only be applied against 'those who deserve it' - particularly the dark-skinned (a lot like our Republican friends do here in the U.S.).
But no one likes seeing innocent people like Christopher Rego, the young father pictured above, killed over a minor infraction - and that's where Macri runs into political trouble with this.
Even the Buenos Aires Chief of Police, Gabriel Berard, came out against this decree. He knows it lends itself to abuse of power - and inevitably to more scandals like Rego's killing. The police as a whole don't want that.
As noted though, the courts are already striking down this decree as unconstitutional, and the Supreme Court is likely to do so as well.
One good sign to that effect was yesterday's Supreme Court ruling striking down Macri's sentence reduction policy - the illegal '2-for-1' benefit - for dictatorship-era human rights abusers. It was a 4-1 ruling (Macri's appointee, Rosenkrantz, was the sole dissenting vote).
Thnaks as always for your time and thoughts, Judi. Stay warm.
---
Response to sandensea (Original post)
Thu Dec 6, 2018, 11:07 PM
Judi Lynn (129,898 posts)
3. Argentina: Modify Resolution on Use of Force
December 6, 2018 3:59PM EST
Argentina: Modify Resolution on Use of Force
Rules Grant Federal Agents Overly Broad Discretion to Use Firearms
(Washington, D.C.) – A new government resolution in Argentina to regulate the use of firearms by security agents runs counter to basic human rights standards and could encourage shootings in unjustifiable circumstances, Human Rights Watch said today.
On December 3, 2018, the Argentine Security Ministry approved a resolution regarding the use of firearms by members of federal security forces. The resolution cites the UN Basic Principles on the Use of Force and Firearms by Law Enforcement Officials, which provide authoritative guidance concerning use of force by security officers. However, the Argentine resolution contains loopholes and ambiguities that could allow security officers to employ firearms in an unacceptably broad set of circumstances.
"The resolution cites to the UN principles on the use of force, but in fact it fails to adhere to them," said José Miguel Vivanco, Americas director at Human Rights Watch. "The Argentine government should promptly review this resolution to ensure that it puts more appropriate limits on the use of firearms and clearly requires any deliberate lethal use of firearms to be strictly unavoidable to protect life."
The government claimed that, under previous norms, federal agents could not use firearms to "detain delinquents or stop them from fleeing, even if they had killed or tried to kill someone," nor to stop the commission of grave crimes because agents "had to wait until the aggressor shot first."
https://www.hrw.org/news/2018/12/06/argentina-modify-resolution-use-force#
LBN:
https://www.democraticunderground.com/10142218106