Sat Feb 13, 2016, 05:15 PM
Tab (11,093 posts)
A number of machines I've worked with (memory lane). Fair amount of pics.
Not in a specific order...
A Harris computer.
This is an H800; I don't know if that's the specific model we had - I almost want to say we had an H500. I might have worked with both. I think we had a H500, but I was also previously hooked up to a Harris at Dartmouth's Kewitt Computing Center (via teletype, and paper tape).
I particularly remember it had switches at the base of the machine, but if you hit them with your foot, you could reset the computer (!) which was multi-user, so it wasn't that you screwed it up for yourself, but for everyone else logged in. I also remember when we were moving one out of a computer center and it fell down the short stairway and crushed my bicycle which I had parked at the base of the stairs.
A Decsystem-20
I loved these things, and the TOPS-20 operating system was so advanced. And I think those are VT-100s, which I particularly miss. They had some magic to them that you don't get nowadays.

A Vax 11/750
I was lucky to supervise (and run) the configuration of this thing from installation on. I learned so much on these.
A PDP-11/34
Obviously I have a thing for DEC computers.
An IBM AS400
Which I dislike, so I won't post a picture of it.
A Commodore-64
Who didn't?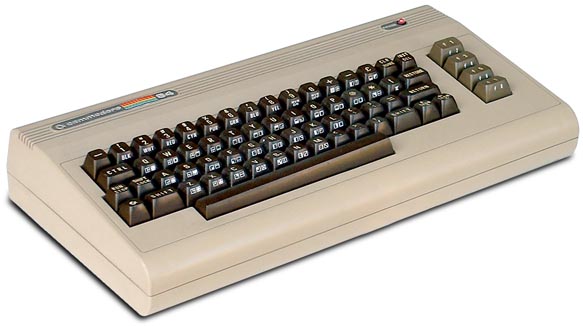 A TI99/4A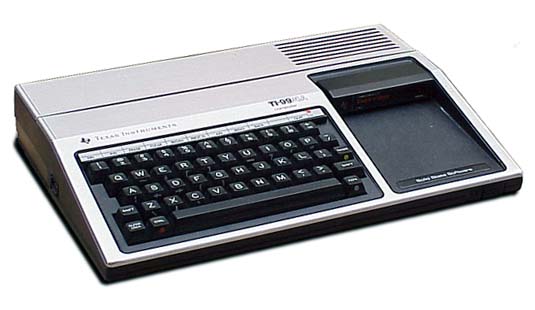 A Timex Sinclair
I'm not sure this photo was of the exact model. It was a pain to use, but it only cost $99, so what the hell?
Limited, but cool to screw around with, even if you couldn't really do much.
An IBM Model 30
Lots of bad experiences, but it was the first "mainstream" PC.
An IBM Model 50
The allure of this was that it had an 80286 processor and could jump into extended memory. The only thing, and most people didn't find this out until after, was that it couldn't jump back. So it wasn't the total holy grail we thought it would be.
A Zenith Z-100
I ran an academic computing center filled with these. Actually not so bad.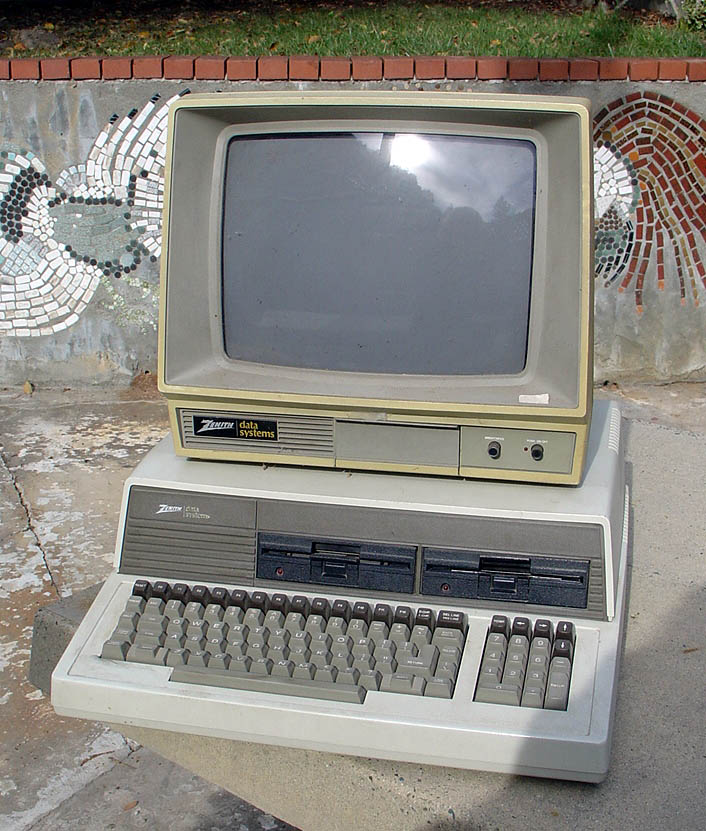 A Zenith Z-110 (I think)
Not sure if that's the right model number, and I can't find a picture. However it was a souped up version of the 100.
An Apple II
I hope I don't have to explain this one.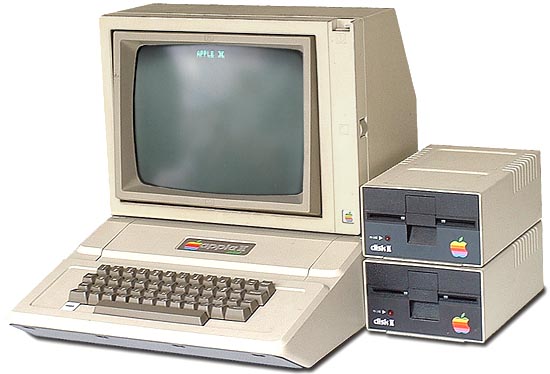 Various other Apples
Macs, iMacs, G4's, and more. The wicked cool new iMac was my favorite.
A Trash-80
God help me.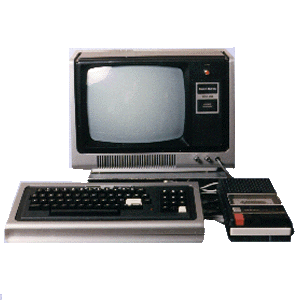 Actually they weren't that awful, just terribly unconventional.
A Go Corporation PenPoint Tablet
The start of a zero-billion industry (at the time). I still have mine, an original developer version that I paid thousands for. Sadly, ahead of its time.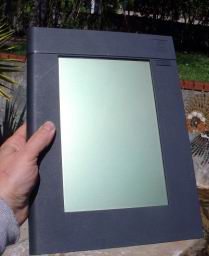 A DEC personal computer
Unfortunately I can't recall what it was called. But it wasn't compatible with anything, and I think it only ran CP/M.
An IBM Peanut (also known as an IBM PcJr.
I'm not including "recent" computers (1990+). There might be more, but this is what I remember. Feel free to add your computer nostalgia machines to the list.
2 replies, 2733 views
Replies to this discussion thread
| | | | |
| --- | --- | --- | --- |
| 2 replies | Author | Time | Post |
| A number of machines I've worked with (memory lane). Fair amount of pics. (Original post) | Tab | Feb 2016 | OP |
| | valerief | Feb 2016 | #1 |
| | ParanoidFactoid | Feb 2017 | #2 |
---
Response to Tab (Original post)
Sat Feb 13, 2016, 05:21 PM
valerief (53,235 posts)
1. I still have my Mac Plus
I increased RAM back then to an INCREDIBLE 3MB! I remember I loved playing with Hyperlink.
---
Response to Tab (Original post)
Sun Feb 26, 2017, 01:23 AM
ParanoidFactoid (17 posts)
2. VAX and VT-100
Love that Vax. It's a Hex-Bus variant. Had a Q-BUS PDP-11/73 way back when. It was a fantastic computer. Also note the vt-100, which is still emulated by just about every terminal program in existence.

Nice Apple II also. Still have an old II+ in my basement. Still works!