Thu Jun 27, 2019, 04:46 PM
Celerity (21,556 posts)
Can the City survive Brexit?
The world's biggest international financial centre faces its toughest test


https://www.economist.com/leaders/2019/06/27/can-the-city-survive-brexit
The world has a handful of great commercial hubs. Silicon Valley dominates technology. For electronics, head to Shenzhen. The home of luxury is Paris and the capital of outsourcing is Bangalore, in India. One of the mightiest clusters of all is London, which hosts the globe's largest international financial centre. Within a square mile on the Thames, a multinational firm can sell $5bn of shares in 20 minutes, or a European startup can raise seed finance from Asian pensioners. You can insure container ships or a pop star's vocal cords. Companies can hedge the risk that a factory anywhere on the planet will face a volatile currency or hurricanes and a rising sea level a decade from now.
This metropolis of money, known as the City, generates £120bn ($152bn) of output a year—as much as Germany's car industry. Because it allocates capital and distributes risk at a vast scale, its influence is global. But now, with a "no-deal" conclusion looking increasingly likely after a change of leader of the Conservative Party (see
article
), Brexit threatens to rupture Britain's financial links with the European Union. If Labour wins the next election under Jeremy Corbyn, Britain will also end up with its most left-wing government since 1945, one that is deeply hostile to capital and markets. Either outcome would make the eu poorer and damage London's position. Together, they could change the workings of the global financial system.
London's prowess is something to behold. It hosts 37% of the world's currency dealing and 18% of cross-border lending. It is a hub for derivatives, asset management, insurance and investment banks. Relations with Europe are particularly intimate. The City generates a quarter of its income from the continent, and Europe gets a quarter of its financial services from London, often the most sophisticated ones. French or Italian firms go to London to meet investors or organise a takeover. When the European Central Bank buys bonds as part of its monetary policy, the sellers are very often asset managers and banks domiciled in Britain. Some 90% of European interest-rate swaps are cleared through the City's plumbing.
The City's history is long but serpentine. In 1873 Walter Bagehot, The Economist's then-editor, wrote of its "natural pre-eminence". In fact decades of decline lay ahead. A revival began in the 1960s when the offshore market for dollar lending boomed. Another lift came with the stockmarket deregulation of Big Bang in 1986 and again after 2000 when London became a centre for trading the euro and emerging markets. Even the financial crisis of 2008 did not do much damage to the City's standing abroad. Today the magic formula has many parts: openness to people and capital, the time zone, proximity to subsea data cables, and posh schools. But, above all, it relies on stable politics and regulation, close ties to America and seamless ones to Europe. Brexit and Mr Corbyn threaten this formula in three ways.
The first is by ripping up the legal framework, as the eu cancels the "passports" that let City firms operate across the continent. Activity may move in search of certainty. The second is by the remaining 27 eu members adopting an industrial policy that uses regulation to compel financial firms to move to the euro zone. As Amsterdam, Frankfurt and Paris jostle for business, this fight is turning ugly. And the last is from within Britain—if a Corbyn government takes the country back decades, with nationalisation at below-market prices, a financial-transactions tax, a tough line on mergers and acquisitions and possibly even capital controls. If a Labour government also attacks private schools and second homes, London's giant pools of capital will disappear faster than a trader's cocktail.
snip
5 replies, 1644 views
Replies to this discussion thread
| | | | |
| --- | --- | --- | --- |
| 5 replies | Author | Time | Post |
| Can the City survive Brexit? (Original post) | Celerity | Jun 2019 | OP |
| | saidsimplesimon | Jun 2019 | #1 |
| | TreasonousBastard | Jun 2019 | #2 |
| | Soph0571 | Jun 2019 | #3 |
| | Denzil_DC | Jun 2019 | #4 |
| | sandensea | Feb 2020 | #5 |
---
Response to Celerity (Original post)
Thu Jun 27, 2019, 04:50 PM
saidsimplesimon (7,745 posts)
1. Christine LeGarde, IMF
could shed some light on who holds the keys to the kingdom. "When Pigs Fly" is more than a slogan.
---
Response to Celerity (Original post)
Thu Jun 27, 2019, 05:36 PM
TreasonousBastard (38,972 posts)
2. This is all too true. When I was an insurance underwriter I regularly dealt with London insurers...
and they were unique in the world. They had hardly any competition in excess, surplus and reinsurance lines. There are American reinsurance companies, but they reinsure themselves in London. I used to remark that everything on the planet was ultimately covered by one little guy in a bowler hat and a heart condition.

This happened largely as a result of the Empire. As the Brits controlled much of trade, they also controlled much of the financing of trade, including insurance. Their banks were worldwide, as were their insurers, and managed to squeeze pretty much everyone else out.

Much of our current maritime law and practice is firmly rooted in British law, and that led them to places even Americans couldn't go. We tried to use our overall economic dominance to set up American P&I clubs, hull syndicates, and even local Lloyd's groups, but the effects were ultimately laughable and largely limited to American flagged shipping, of which there is very little. London had no such limitations, either corporate or legal, and sources of funding we didn't.

Things are changing, but slowly. Japan, China, and Korea have drawn inward as their capital pools have expanded, and heavyweights like India and Australia may not be as reliable as markets any more, so their place in the EU is more important to them now. They will still be there, but as an outsider with no special access.

---
Response to Celerity (Original post)
Thu Jun 27, 2019, 06:19 PM
Soph0571 (9,128 posts)
3. But...but..Brexit is going to be sooooo good for the economy!
Some of my friends who earn ridiculous lottery winning number bonuses are in for the shock of their lives.... London house prices are about to get a really severe correction. Feeling smug right now that I sacrificed through my thirties to make sure I was mortgage free, because interest rates are going to hit early nineties rates and negative equity is coming back. The city will be screwed.
Bankers going to work in 2 years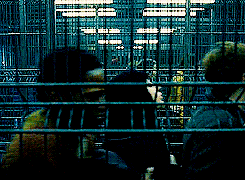 hehe
---
Response to Celerity (Original post)
Fri Jun 28, 2019, 07:49 AM
Denzil_DC (5,706 posts)
4. Given the Brexiteers' framing of Brexit as striking back aganst "the elite",
it's telling that "the elite" haven't so far been able to scupper their (lack of) plans.

But there's money to be made from failure, not so much in backing a now-failing brand - UK™ - but in scavenging the leftovers from an increasingly outwardly desperate (but in certain cases inwardly calculating, if not gleeful) government while basking safely and comfortably in the sunny climes of Ireland or Holland or elsewhere in Continental Europe or the overseas tax havens that will survive attempts at improved regulation.

Thatcher reportedly said "The trouble with socialism is that eventually you run out of other people's money."

The problem with unbridled vulture capitalism is that eventually you run out of family silver to flog off.
---
Response to Celerity (Original post)
Sat Feb 22, 2020, 02:28 PM
sandensea (15,096 posts)
5. Sure. Via money laundering.
That's what they do best. It built that city, you might say.