Sat Feb 23, 2013, 02:54 AM
TexasTowelie (78,935 posts)
Texas A&M employee arrested in bomb scare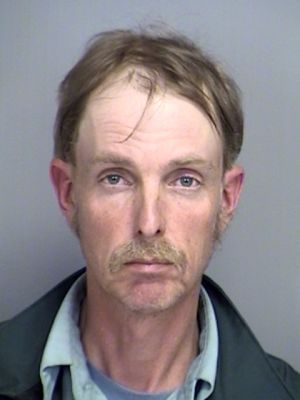 A Texas A&M University employee was arrested in connection with the bomb threat made at the Clayton Williams Jr. Alumni Center early Friday -- the second threat made to the university this week.
Michael Francis Thomas, 43, is charged with making a terroristic threat, a third degree-felony punishable by up to 10 years in prison and a $10,000 fine.
The word "bomb" was found written on a bathroom mirror in the alumni center by an employee around 9:26 a.m., university police Lt. Alan Baron said.
A Code Maroon alert was issued to students, faculty and staff, and officers were immediately sent to the location to evacuate and search the building.
More at
http://www.theeagle.com/news/local/article_ba2326f5-eff8-5ea8-8918-5eb727c44c8c.html
.
[font color=maroon]And for the Saturday bonus:[/font]
Aggies vote against increasing fees
Texas A&M University students made it clear in a referendum conducted Thursday and Friday: They'd rather not have their fees and the cost of sports passes raised to pay for a portion of the planned $425 million renovation of Kyle Field.
Results of the referendum released Friday night showed that 8,049, or 65.16 percent, of the 12,532 ballots cast were against increasing fees and the cost of sports passes and instead favored paying for students' share of the renovation out of funds generated by the existing University Advancement Fee.
Only 4,303, or 34.84 percent, supported funding the renovation through an increase in the University Advancement Fee of $1.55 per credit hour and a hike of $139.20 in the cost of student sports passes.
A&M students are being asked to pay for $75 million of the $425 million total.
More at
http://www.theeagle.com/news/local/article_069fb4c3-b6e4-5c68-89f7-eab859b4fcbf.html
.
[font color=maroon]That comes as somewhat of a surprise considering that Texas A&M has the Heisman Trophy winner and the football program finished in the AP Top 5 this year. Have keg parties knocked off football as the #1 past time in Aggieland?[/font]
2 replies, 1001 views
Replies to this discussion thread
| | | | |
| --- | --- | --- | --- |
| 2 replies | Author | Time | Post |
| Texas A&M employee arrested in bomb scare (Original post) | TexasTowelie | Feb 2013 | OP |
| | Ilsa | Feb 2013 | #1 |
| | mbperrin | Feb 2013 | #2 |
---
Response to TexasTowelie (Original post)
Sat Feb 23, 2013, 05:28 AM
Ilsa (56,878 posts)
1. I think, quite simply, the students
realize that they cannot afford a hike in fees.

Regarding the bomb:
My understanding is that employees used to be pretty happy with their lot at the university. But I think some changes were made a couple of years ago to outsource certain services (maintenance, etc) and grow the outsourcing. The university would then save money on health insurance and other benefit costs. I bet this employee thought of this as his protest or revenge against his employer.

Nevermind the lower morale and costs thrown on to the local taxpayers as more people show up at the hospital doctors offices uninsured. Bad move, IMO.
---
Response to TexasTowelie (Original post)
Sat Feb 23, 2013, 03:59 PM
mbperrin (7,672 posts)
2. Students always want a free ride. I remember when they wanted to start
charging for the yearbook at A&M a long time ago. I was indignant. I sputtered. I complained. That $30 book now? Excellent for refreshing some good times, memories, people gone on, and a huge bargain considering a movie and refreshments are now $20 per person and are over in a couple of hours.

Current students also think the alumni have too much power. I did, too, but at 18, we don't know we don't have much vision at 18.

Tempest in a teapot - only a quarter of the students even voted, pretty typical.

Looking forward to some great games in a great facility.