Tue Sep 10, 2019, 11:52 AM
left-of-center2012 (18,635 posts)
Montoursville, PA, couple Allegedly Spent $100,000 Of An Accidental Bank Deposit In Their Account
A Pennsylvania couple who found $120,000 in their account due to a bank error and then went on a shopping spree have been charged with a felony, according to state police. It all started in May, when BB&T, a bank holding company, accidentally deposited the money into a joint account belonging to Montoursville couple Robert and Tiffany Williams.
Despite later admitting to police they knew the money did not belong to them, the couple quickly got to spending it. They allegedly bought several vehicles, including a race car, an all-terrain vehicle, a camper van, and a car trailer. They also paid off bills, made car repairs, doled out money to friends, and made "random cash purchases," according to a police report.
When BB&T realized the error less than three weeks later, the bank pulled the money from the couple's account and deposited it in the right one. By then, the couple had already spent more than $100,000 of the accidental deposit, police said. After being notified that she and her husband were responsible for paying it back, Tiffany reportedly told the bank "she would speak to her husband and attempt to construct a repayment agreement,". The Williamses, however, "failed to follow through with the bank to rectify the situation," the police report states.
After making several attempts to reach the couple, BB&T reported the incident to the police. On Tuesday, the Williamses were arraigned on felony charges of theft and receiving stolen property. They were released on bail.
https://www.buzzfeednews.com/article/juliareinstein/couple-bank-accidental-deposit-theft-charges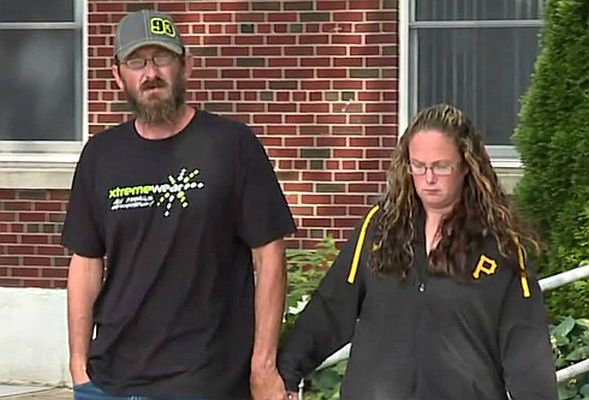 5 replies, 584 views
Replies to this discussion thread
| | | | |
| --- | --- | --- | --- |
| 5 replies | Author | Time | Post |
| Montoursville, PA, couple Allegedly Spent $100,000 Of An Accidental Bank Deposit In Their Account (Original post) | left-of-center2012 | Sep 10 | OP |
| | Me. | Sep 10 | #1 |
| | Tiggeroshii | Sep 10 | #3 |
| | ladjf | Sep 10 | #2 |
| | fleur-de-lisa | Sep 10 | #4 |
| | FakeNoose | Sep 10 | #5 |
---
Response to left-of-center2012 (Original post)
Tue Sep 10, 2019, 12:01 PM
Me. (25,972 posts)
1. Any Charges For The Bank?
---
Response to Me. (Reply #1)
Tue Sep 10, 2019, 12:58 PM
Tiggeroshii (8,579 posts)
3. Never
---
Response to left-of-center2012 (Original post)
Tue Sep 10, 2019, 12:48 PM
ladjf (17,319 posts)
2. I recall a case from about 30 yrs ago where
a man's bank account was erroneously credited with a million dollar. The man bought a yacht and a lot of stock. By the time the bank realized their error the man had made hundreds of thousands of dollars on the stock that he purchases.

The bank, however , demanding not only all of the original cash be re-paid but also the profits on his investments. The court upheld the banks demands.

(I may be off a bit on the exact amounts of money, but you get the picture)


---
Response to left-of-center2012 (Original post)
Tue Sep 10, 2019, 01:40 PM
fleur-de-lisa (7,881 posts)
4. About 10 years ago, my employer accidentally deposited $146,000 into my account.
I was moving to another state and this was supposed to be my final paycheck before I started working with a new firm in another state. As soon as I noticed it, about three days after the deposit was made, I immediately contacted my former employer. The accounting staff hadn't noticed it yet . . . large national firm with about 2,500 employees.

Lots of my friends told me I should have spent some of the money. It never even occurred to me to do that. Of course my employer was going to eventually figure it out. Who would do such a stupid and immoral thing?
---
Response to fleur-de-lisa (Reply #4)
Tue Sep 10, 2019, 02:27 PM
FakeNoose (12,696 posts)
5. Who would do such a thing?
Look at these two on the OP - that's who. These people look like meth addicts, or worse.
But I get you, I would have done the same thing you did. You knew the money wasn't yours, and you did the right thing. These people also knew, and it never occurred to them to do the same.