Thu Oct 11, 2018, 08:46 AM
left-of-center2012 (14,204 posts)
Woman finds out from bank that she had been declared dead
There was nothing particularly special about Sept. 20 for Ellen Baron, until she got home and learned she was apparently dead. The news of the Crofton resident's untimely passing came from her bank, Baron said. The balance in both of her bank accounts fell to $0; all of her money was frozen. Baron said the Social Security Administration notified her bank she was dead.
Fewer than 1,000 people are accidentally declared dead by the Social Security Administration every month, according to the SSA's Office of the Inspector General. The fatal error can be difficult to correct. Baron said she spent about two weeks making appearances before her bank and local Social Security office to prove her existence. The 75-year-old also had to make calls to save her health care; she said her prescription plan was canceled as a result of the mistake.
"I was first very relieved that I wasn't scammed," Baron said. "Then it was like, 'Oh my God, I'm dead, what do I do now?' "
Baron said she was told by the SSA that a key-in error caused the snafu. The SSA says this type of mistake is extremely uncommon. "Approximately 2.8 million deaths are reported to the Social Security Administration each year and our records are highly accurate," said Vivian Nichols, an SSA spokesperson, in an email. "Of these millions of death reports we receive each year, less than one-third of 1 percent are subsequently corrected."
"When we went into the Social Security office, they kind of gave me a look," her husband, Stephen said.
"I said, 'I'm just here for the survivor's benefits.' "
http://www.capitalgazette.com/news/ac-cn-dead-or-alive-20181005-story.html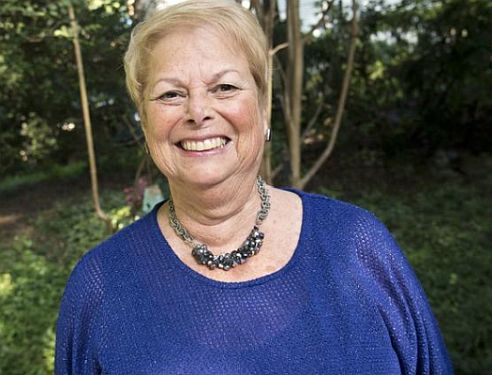 3 replies, 548 views
Replies to this discussion thread
| | | | |
| --- | --- | --- | --- |
| 3 replies | Author | Time | Post |
| Woman finds out from bank that she had been declared dead (Original post) | left-of-center2012 | Oct 11 | OP |
| | PJMcK | Oct 11 | #1 |
| | 3Hotdogs | Oct 11 | #2 |
| | PJMcK | Oct 11 | #3 |
---
Response to left-of-center2012 (Original post)
Thu Oct 11, 2018, 08:59 AM
PJMcK (8,609 posts)
1. This happened to me several years ago
One day, my credit card payment was due so I went to a branch to pay it. The bank wouldn't accept the payment because the account was frozen. When I spoke with an officer, she eventually discovered that the SSA had declared me dead! The next day, I got a text from my ex-wife that asked how I was feeling along with a picture of the letter from the SSA expressing their condolences on my death.

It took several hours of phone calls and an hour-long meeting at the SSA to rectify. The SSA representatives were professional and courteous and they explained the mistake: someone else with a similar SS number had died and someone (perhaps at the mortuary) had typed my SS number instead. All was well.

Oh, except for my ex-wife. She was thinking of the SS benefits and the life insurance policy that she could have received!
---
Response to PJMcK (Reply #1)
Thu Oct 11, 2018, 11:26 AM
3Hotdogs (1,558 posts)
2. I guess you owe her, big time. When are you gonna pay up?
---
Response to 3Hotdogs (Reply #2)
Thu Oct 11, 2018, 11:34 AM
PJMcK (8,609 posts)
3. Do you work for her lawyer?! (n/t)