Fri Aug 10, 2018, 10:10 AM
mahatmakanejeeves (20,234 posts)
Died, on this day in 2005, George Scurlock. Who was George Scurlock?
I went to see the exhibit at the time. You're a little late now.
Hat tip, WETA:
https://weta.org/
AUGUST 10 2005 Washington mourns the passing of George Scurlock, a photographer who documented the city's African-American community throughout the 20th century.
The Scurlock Studio and Black Washington: Picturing the Promise
January 30, 2009 – February 28, 2010
National Museum of American History
14th Street and Constitution Avenue, NW
Washington, DC
2nd Floor, East Wing, African American History and Culture Gallery
Nearly a century's worth of photographs from the Scurlock Studio,which operated from 1911-1994, form a vivid portrait of black Washington, D.C., in all its guises—its challenges and its victories, its dignity and its determination. The exhibition features more than 100 images created by one of the premiere African American studios in the country and one of the longest-running black businesses in Washington. Highlights include cameras and equipment from the studio and period artifacts from Washington.
Beginning of the early 20th century and continuing into the early 1990s, Addison Scurlock (1883-1964), followed by his sons, Robert (1916-1994) and George (1919-2005), used their cameras to document and celebrate a community unique in the world. They captured weddings, baptisms, graduations, sporting events, civil protests, high-society affairs, and visiting dignitaries. It was for portraiture, however, that the Scurlocks became renowned; they continue to be recognized today by scholars and artists as among the very best of 20th-century photographers who recorded the rapid changes in African American urban communities nationwide.
The Scurlock Studio and Black Washington: Picturing the Promise
The Scurlock Studio: Picture of Prosperity
For more than half a century the Scurlock Studio chronicled the rise of Washington's black middle class
Robert Scurlock covered Marian Anderson's performance at the Lincoln Memorial after she was denied the stage at Washington's Constitution Hall. (Scurlock Studio / Archives Center / NMAH, SI)
By David Zax
Smithsonian Magazine | Subscribe
February 2010
Long before a black family moved into the president's quarters at 1600 Pennsylvania Avenue, Washington, D.C. was an African-American capital: as far back as Reconstruction, black families made their way to the city on their migration north. By the turn of the 20th century, the District of Columbia had a strong and aspiring black middle class, whose members plied almost every trade in town. Yet in 1894, a black business leader named Andrew F. Hilyer noted an absence: "There is a splendid opening for a first class Afro-American photographer as we all like to have our pictures taken."
VIDEO: The Scurlocks and Black Washington
YMCA Girls Camp {why not YWCA, I do not know}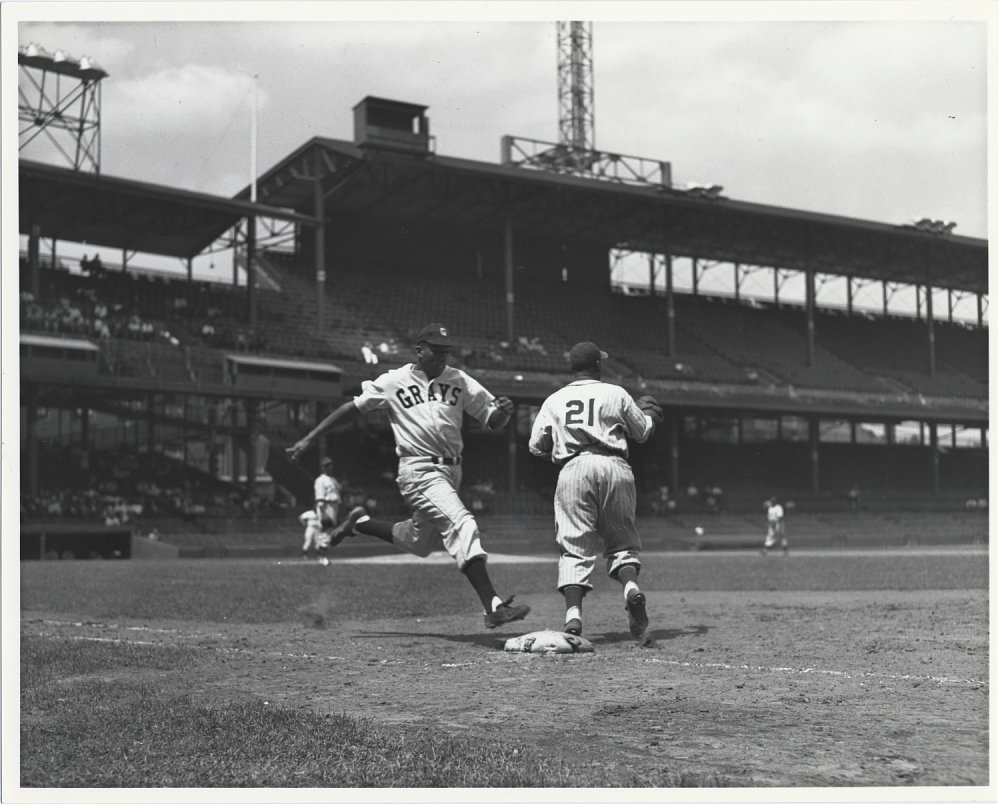 1942 Negro World Series
https://www.flickr.com/photos/washington_area_spark/15413785792
https://www.flickr.com/photos/washington_area_spark/sets/72157648251237132/
0 replies, 475 views