Sat Jun 29, 2019, 11:00 PM
appalachiablue (21,332 posts)
Caravaggio Paintings Performed by Real-Life Actors,'Tableaux Vivant'/Living Paintings
Last edited Sun Jun 30, 2019, 06:10 AM - Edit history (1)
(Open Culture, 2018) 4 mins. Italian atrtist Caravaggio (1571-1610), the father of Baroque painting, shocked the upper class aesthetes of his day by drafting prostitutes and proletariats as models for his primarily Biblical subjects. Ten years ago, under the direction of founder Ludovica Rambelli, eight members of the Italian company, 'Malatheatre,' discovered first hand the insanely rigorous poses Caravaggio demanded of his models, creating 23 tableaux vivants inspired by the masterís oeuvre.
The company sought less to reproduce the paintings than the scene Caravaggio would have gazed on from behind his easel. The 13 stagings in the video above make one aware of the intense physicality evident in Caravaggioís work. All those extended arms and inversions are agony for a model. After 30 seconds or so, even a sharply inclined neck or bent back can serve up a small taste of what itís like to be crucified. The result is exquisite. The eight players are not just extraordinarily fit specimens, they have clearly devoted much thought to the emotional life of each character they embody, sustaining the moment with great focus and determination.
The action unfolds in the suitably ancient setting of Naplesí Church of Santa Maria Donnaregina Nuova. Performed live to selections from Mozart, Bach, and Vivaldi, this company has settled on the Lux Aeterna section of Mozartís Requiem to accompany their archival footage.
More,
http://www.openculture.com/2018/11/exquisite-tableaux-vivants-pay-homage-caravaggios-work-working-class-models.html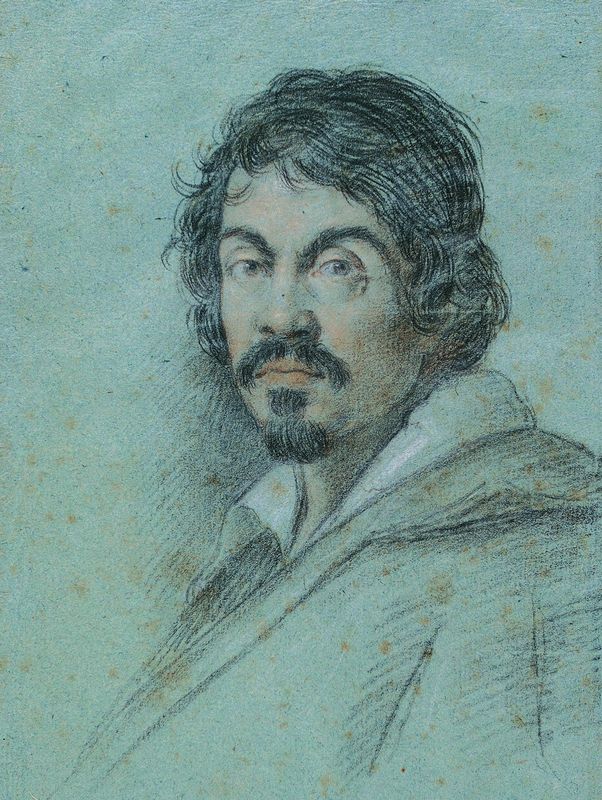 5 replies, 457 views
Replies to this discussion thread
| | | | |
| --- | --- | --- | --- |
| 5 replies | Author | Time | Post |
| Caravaggio Paintings Performed by Real-Life Actors,'Tableaux Vivant'/Living Paintings (Original post) | appalachiablue | Jun 29 | OP |
| | RockRaven | Jun 29 | #1 |
| | appalachiablue | Jun 29 | #2 |
| | 2naSalit | Jun 30 | #3 |
| | BigmanPigman | Jun 30 | #4 |
| | Name removed | Jul 4 | #5 |
---
Response to appalachiablue (Original post)
Sat Jun 29, 2019, 11:05 PM
RockRaven (4,056 posts)
1. I highly recommend that anyone who can access it watch the episode of
Simon Schama's Power of Art about Caravaggio (episode 1 of that 8-part miniseries).

The whole series is good, but the first 3 episodes (Caravaggio, Bernini, and Rembrandt) are amongst the best 3 consecutive hours of any TV series I have ever seen.
---
Response to RockRaven (Reply #1)
Sat Jun 29, 2019, 11:14 PM
appalachiablue (21,332 posts)
2. He's very good, I'll look for that one, thanks.
---
Response to appalachiablue (Original post)
Sun Jun 30, 2019, 12:44 AM
2naSalit (29,207 posts)
3. That was cool.
I've heard of them but never seen any of their work. Very well done.
---
Response to appalachiablue (Original post)
Sun Jun 30, 2019, 05:19 AM
BigmanPigman (29,375 posts)
4. After returning from my first live mode drawing classes
during a summer vacation I insisted that we draw live models in my high school art class but we had to be the models. It was extremely difficult. Most of the models we had in Art School were actors and dancers. The dancers were the best since they could really hold the poses well. I have the feeling that Caravaggio's models didn't earn much less than they do today.
---