Thu Nov 6, 2014, 02:57 PM
TBF (31,861 posts)
What's the Plan?
This is an often asked question and many of us on the left prefer to focus on the "organize and knock it down" side while leaving the question of "what would replace it?" until after the revolution. Seth Ackerman may have a point. After all, the Paris Commune barely lasted a few months before it was destroyed by outside forces. Perhaps having some sort of adaptable plan is a better way to approach revolutionary change. Food for thought:
The Red and the Black
by Seth Ackerman
Profit is the motor of capitalism. What would it be under socialism?
Radicals have a habit of speaking in the conditional. Underlying all their talk about the changes they'd like to see in the world is the uneasy knowledge that our social system places rigid limits on how much change can be accomplished now. "After the revolution…" is the wistful, ironic preface to many a fondly expressed wish on the Left.
Why, then, are radicals so hesitant to talk about what a different system might look like? One of the oldest and most influential objections to such talk comes from Marx, with his oft-quoted scorn toward utopian "recipes" for the "cookshops of the future." The moral of the quote, supposedly, is that a future society must emerge from the spontaneous dynamics of history, not from the isolated imaginings of some scribbler. This isn't without some irony, since two years later Marx the scribbler wrote his own little cookshop recipe in his Critique of the Gotha Program — it involved labor tokens, storehouses of goods, and an accounting system to determine how much workers would get paid.
As it happens, Marx's comment was a riposte to a negative review he'd received in a Paris newspaper run by devotees of the philosopher Auguste Comte, criticizing Marx for offering no concrete alternative to the social system he condemned. (That's why, in the original quote, he asks wryly if the recipes the reviewers had hoped to see happened to be "Comtist" ones.) To grasp the context, you have to understand that like many utopian writers of the era, Comte proffered scenarios for a future society that were marked by an almost deranged grandiosity, featuring precise and fantastically detailed instructions on practically every facet of daily life. It was this obsessive kind of future-painting that Marx was really taking aim at.
< snip>
In this essay, I start from the common socialist assumption that capitalism's central defects arise from the conflict between the pursuit of private profit and the satisfaction of human needs. Then I sketch some of the considerations that would have to be taken into account in any attempt to remedy those defects ...
Much more here:
https://www.jacobinmag.com/2012/12/the-red-and-the-black/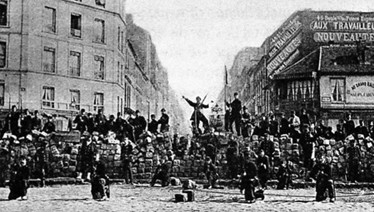 0 replies, 662 views