Sun Dec 20, 2015, 03:17 PM
TBF (31,861 posts)
Oh Tannenbaum
As long as America has had Christmas trees, people have used them to tell other people who does and doesn't matter, celebrating communal joy narrowly, sometimes belligerently, at somebody else's expense. Let us therefore celebrate the equally venerable tradition of Christmas tree dissent!
December 16, 2015 | by Alison Kinney
Christmas trees have served as political lightning rods for nearly as long as Americans have been decorating them.
In 1937, the Federal Writers' Project interviewed Junius Quattlebaum, who'd grown up enslaved in South Carolina, about his Christmas memories. He spoke of gathering around the Christmas tree to take his share of the "candy, apples, raisins, and nuts for all de chillum … Christmas morning, marster would call all de slaves to come to de Christmas tree. He made all de chillun set down close to de tree and de grown slaves jined hands and make a circle 'round all … missus would stand in de middle of the de ring and raise her hand and bow her head in silent thanks to God. All de slaves done lak her done".
Frederick Douglass denounced such parties as being "among the most effective means in the hands of the slaveholder in keeping down the spirit of insurrection … These holidays serve as conductors, or safety-valves, to carry off the rebellious spirit of enslaved humanity." The white South Carolinian William J. Grayson rhapsodized in his 1856 poem "The Hireling and the Slave" about the "smile and bow" and "abundant cheer" of the slave's Christmas: "No ennui clouds, no coming cares annoy, / Nor wants nor sorrow check the Negro's joy," for "In all his master's joys he claims a part." Yet for all their paternalism, slave owners betrayed a suspicion that the pleasure in Christmas wasn't mutual, and that slaves might not be satisfied with raisins: Christmas was the time when white Southerners spread the wildest rumors of slave insurrection, restocked their ammunition, and built hiding places in the woods.
Grayson may well have sympathized with LeAnn Rimes Cibrian, the country singer who upstaged her own performance last year at the lighting of the Rockefeller Center Christmas Tree with a tweet: "Wow, riots are sad tonight coming out of a joyous place. #peaceatchristmas #prayersforall." The "riots" she referred to were the peaceful protests of the non-indictment of the police officer responsible for Eric Garner's death earlier in 2014.
I'm an atheist, but I love Christmas trees as much as—or probably a lot more than—the next celebrant. After I assembled a new gold and silver tinsel tree in my Brooklyn apartment last December, I never took it down; a year later, it's dusty but still radiant. I collect souvenir ornaments and Italian nativity figures; I've sewn my own tree skirt and stocking and made my own Caga tío, the Catalan hazelnut-pooping Christmas log. I can almost understand the temptation, then, to insulate Christmas trees from politics: to retain the presumably pure, innocent, childlike wonder of Christmas iconography. But as any good folklorist will tell you, Christmas trees in America have always come with tumult: the apocryphal first Christmas trees on U.S. soil were decorated by the Hessian mercenaries the British had hired to kill American insurgents. "We won't go until we get some!" ...
More here:
http://www.theparisreview.org/blog/2015/12/16/oh-tannenbaum/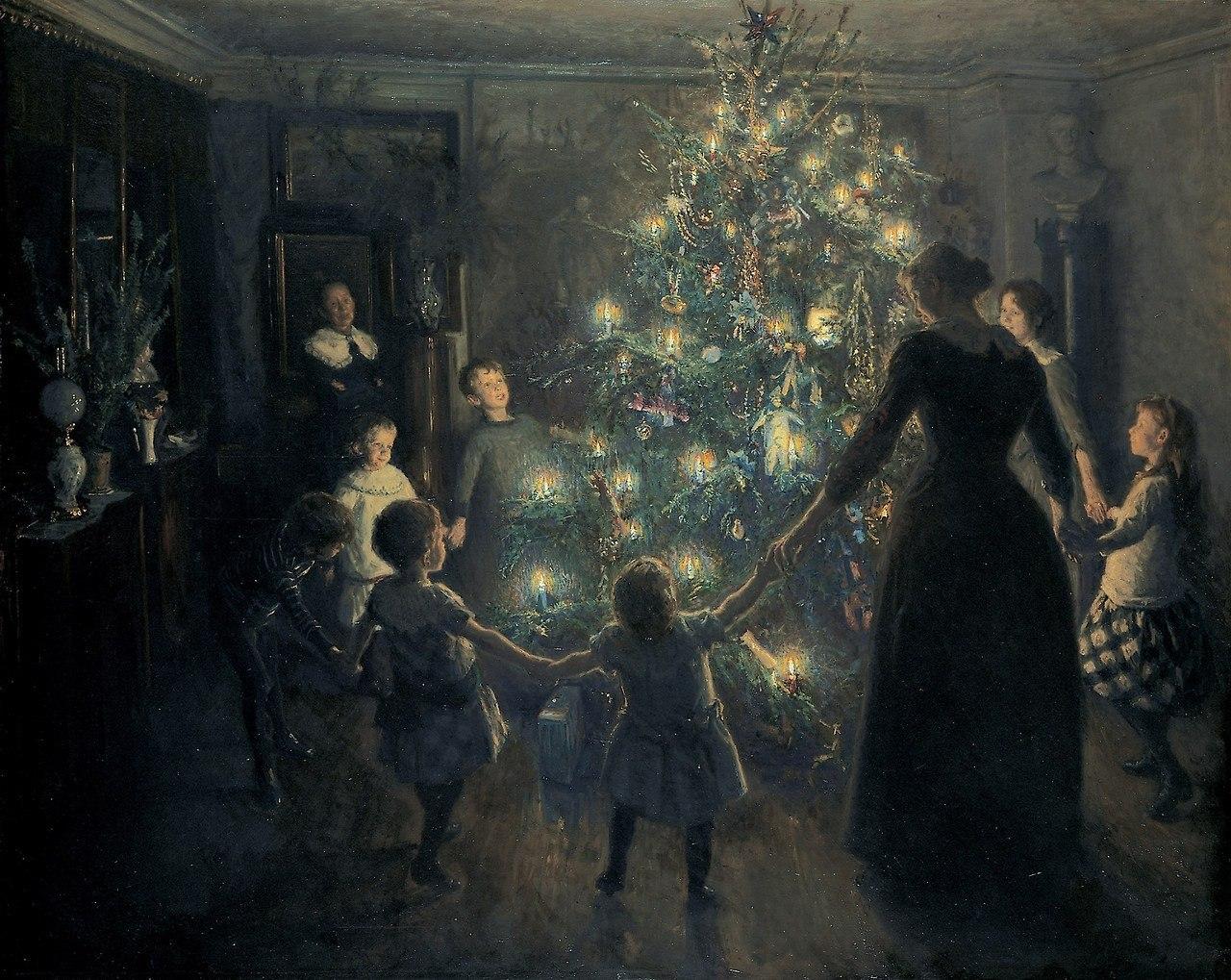 0 replies, 1001 views