Wed Apr 15, 2015, 01:09 PM
WilliamPitt (58,179 posts)
A day in the life.
Last edited Wed Apr 15, 2015, 02:07 PM - Edit history (1)
For a while now, I've been banging awake around 5am, languishing in that warm you're-comfy-and-you-know-it zone of semi-sleep, before finally grabbing myself by the face and dragging myself out of bed a little before 6. It's nice: I used to be a very solitary animal, an only child, lived alone for years, and despite the no-BS absolute joy and astonishing privilege of baby/wife/job/etc. responsibilities, a part of me will always be the sibling-less kid building universes in his imagination alone in his room, who still worships the stillness of solitude. So I get some of that in my mornings.
I do most of my writing during those soft, quiet, precious hours (in my head, because I can't actually write at that hour, because I beat on keyboards like a rented mule when I do write and would wake the entire house). I watch the sun rise, and the snow melt, and the flowers grow, and wither, and disappear under a new season's blanket of white, and listen to the hum of nothing in my ears, and breathe.
My water well is almost 400 feet deep and taps an aquifer. When we moved here, we had the water tested to make sure there was nothing harmful to Lola, and the testers told us they had never, ever come across water as pure and perfect as what comes out of our taps. Before I go to bed each night, I pour a glass and place it on a kitchen windowsill next to a barely-cracked-open window...and then, in the morning, with the first hues of sunrise tickling the mountain, I drink deep of the blood of the Earth cooked and then cooled to perfection by the breath of the wind.
This morning, I woke, rose, padded quietly to the kitchen, reached for my glass...and paused. There were five huge wild turkeys in my back yard: four females and one male...and oh by God and sonny Jesus, was the male putting on a show. Puffed up like a dirigible, fantail fanning behind, strutting and strutting and strutting, big as life and twice as turkey, The Man, because it's finally mating season, don'tcha know...and the four females could not have disdained him more thoroughly. Dude was out of luck, period, end of file.
...so I raised my precious water glass to him in salute, drank deeply, and thought to myself, "Yeah, I hated the dating scene, too, brother."
A day in the life.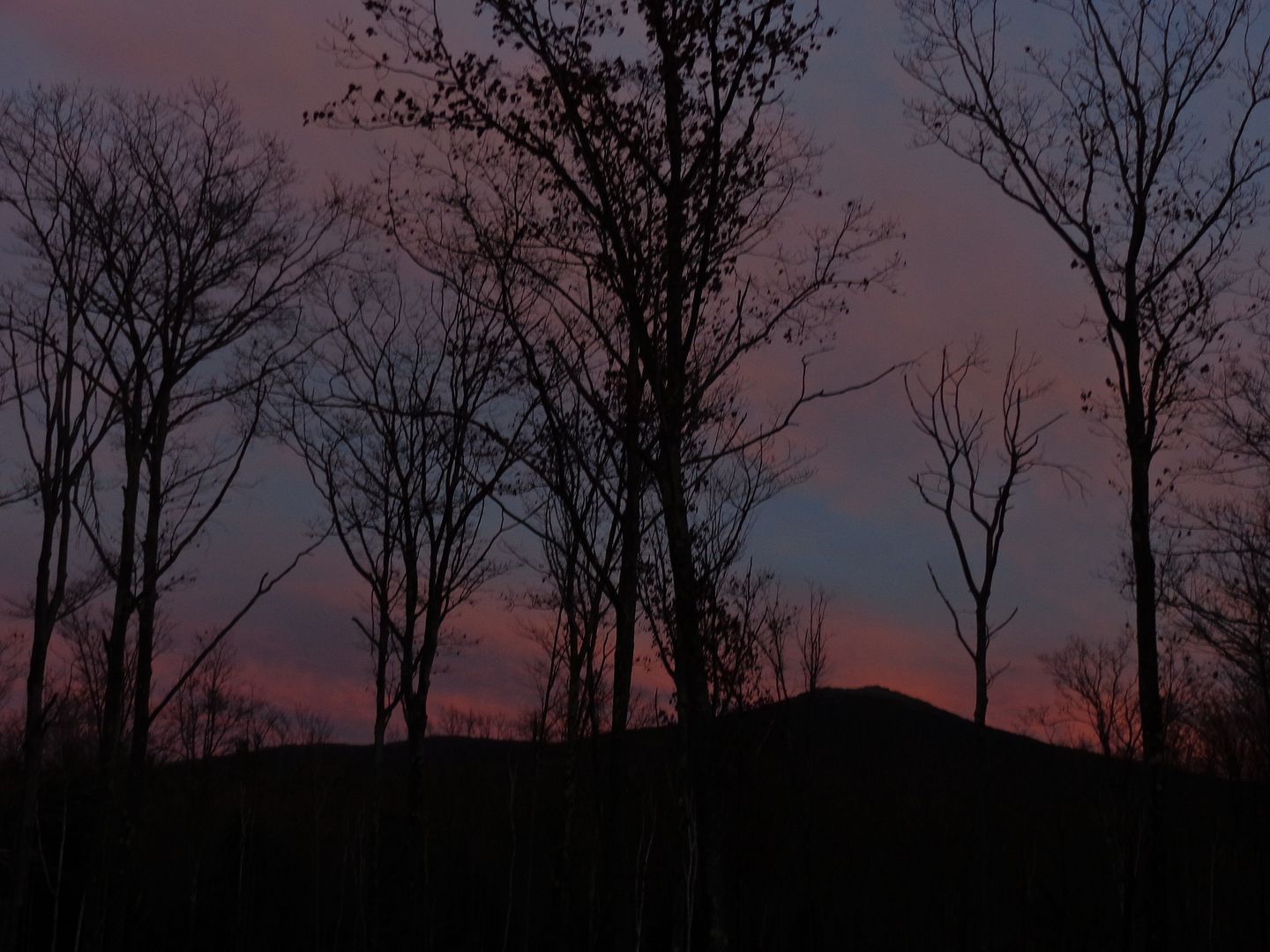 8 replies, 1697 views
Replies to this discussion thread
| | | | |
| --- | --- | --- | --- |
| 8 replies | Author | Time | Post |
| A day in the life. (Original post) | WilliamPitt | Apr 2015 | OP |
| | marym625 | Apr 2015 | #1 |
| | elleng | Apr 2015 | #2 |
| | hippywife | Apr 2015 | #3 |
| | LiberalLoner | Apr 2015 | #4 |
| | CanSocDem | Apr 2015 | #5 |
| | Skittles | Apr 2015 | #6 |
| | Tobin S. | Apr 2015 | #7 |
| | Dont call me Shirley | Apr 2015 | #8 |
---
Response to WilliamPitt (Original post)
Wed Apr 15, 2015, 01:14 PM
marym625 (17,997 posts)
1. This is a really nice piece
Thank you for a look into your life
---
Response to WilliamPitt (Original post)
Wed Apr 15, 2015, 01:48 PM
elleng (109,785 posts)
2. Thank you, WPitt!
---
Response to WilliamPitt (Original post)
Wed Apr 15, 2015, 02:09 PM
hippywife (19,836 posts)
3. I'm right there with you.
Haven't used an alarm clock in nearly 20 years and naturally just wake up anywhere between 3a and 5a. It's the very best part of the day, in the dark or semi-dark, and so very quiet as to feel you're the only person on earth for just those precious, peace-filled couple of hours.
And, as you've discovered, living in a rural area, you just never know what gifts you're likely to witness as the sun rises to shine its first light into the new day.
Salut!
---
Response to WilliamPitt (Original post)
Wed Apr 15, 2015, 02:34 PM
LiberalLoner (8,327 posts)
4. Thank you for this glimpse of beauty
---
---
Response to WilliamPitt (Original post)
Wed Apr 15, 2015, 04:10 PM
Skittles (138,056 posts)
6. you want I should kick some puffed up, fan-tailing, strutting wild turkey ass, WilliamPitt?
---
Response to WilliamPitt (Original post)
Wed Apr 15, 2015, 07:54 PM
Tobin S. (10,418 posts)
7. What are you writing about now days, Will?
Besides what you have here, of course, which is very nice. As far as what you post on DU goes, I think you do your best work when you aren't talking politics. I don't usually see you post anything bad, though, politics included. Your literary voice is one of the things that got me drawn into DU way back when. I've been a member since 2003. I ditched an older account because I grew to dislike that user name and I missed out on the name change amnesty.

I know you from Truthout and I know you have published at least one anti-war book (I think with Scott Ritter, something like that). What are you working on now?




---
Response to WilliamPitt (Original post)
Wed Apr 15, 2015, 08:00 PM
Dont call me Shirley (10,998 posts)
8. Beautiful, both the writing and the pic.