Sun May 19, 2013, 04:11 PM
backwoodsbob (6,001 posts)
Bengie update number two
Last edited Sun May 19, 2013, 04:53 PM - Edit history (1)
for anyone who hasn't followed the story we adopted a rescue who was ...ummm...what's the words...put through hell her whole life at a puppy mill...who lived in a cage her whole life in a dudes backyard along with 50 odd other dogs.
The transformation in Bengie is AMAZING.We got her cleaned up and trimmed all the matting in her hair first thing and have given her about 5 bath's to get her smelling right
She was real skittish for about two days until it clicked in her that she is considered family just like the rest of the dogs.The transformation is nothing short of a miracle.She is becoming every bit as much of a pain in the ass attention hog as the Wonder Terrier.
We were really worried about how the Wonder terrier would react to another female terrier about her size but they are best friends.Katie is teaching her the fine art of being the crazy Wonder Terrier.They play ALL DAY.Poor Junior just watches the crazy like the rest of us.One pure Parson and now Bengie the Parson/Aussie sheepdog mix is something to behold.
HELL ON PAWS is the best way to describe the situation.We are having a blast watching them.They have developed a game where they run wide open up the stairs and jump on the bed and then run wide open back to the couch...over and over...until they are exhausted.
All in all it is going better than I ever hoped.Bengie and Katie are hell unleashed upon the world.If they start the Apocalypse I guess I can be blamed....they are like a nuclear bomb going off in my house.
how's your weekend going?
Pic of the new baby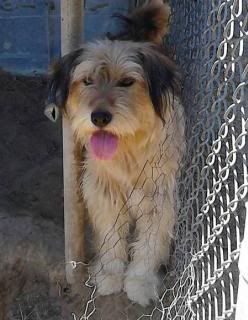 3 replies, 723 views
Replies to this discussion thread
| | | | |
| --- | --- | --- | --- |
| 3 replies | Author | Time | Post |
| Bengie update number two (Original post) | backwoodsbob | May 2013 | OP |
| | graywarrior | May 2013 | #1 |
| | nolabear | May 2013 | #2 |
| | backwoodsbob | May 2013 | #3 |
---
Response to backwoodsbob (Original post)
Sun May 19, 2013, 04:57 PM
graywarrior (59,440 posts)
1. Awesome!
Happy dog stories are the best!
---
Response to backwoodsbob (Original post)
Sun May 19, 2013, 05:02 PM
nolabear (27,077 posts)
2. I love your dog reports. Even the sad ones are wonderful. This is a delight.
What a great outcome for that little life, eh? Even when you're in a cage, you never know what's out there waiting for you.
---
Response to nolabear (Reply #2)
Sun May 19, 2013, 05:09 PM
backwoodsbob (6,001 posts)
3. every dog should have a wonderful life
it tears me up how she suffered.

I'd put every puppy mill owner in a cage if it was my choice