Sun Apr 14, 2013, 02:18 PM
Left Turn Only (74 posts)
The Ties That Bind
Today was one of those days that I felt the 95% or so of the American voting public was never going to realize that liberal/progressive policies were the only politics that represented them, and that all the corporate money would always be able to lie the best and most often, convincing people to vote for conservatives and against their own interests. So, I'm leaving politics behind to talk about a strictly male concern: the suit and tie. Why have we, the past and present male populations, persisted in this idea of proper attire? Unlike women, who are able to blame men for many of the injustices that they endure, we have no excuse; men have created and controlled the social institutions of our societies since day one, and one of those institutions we've developed along the way is, unfortunately, the suit and tie.

Now I know there are some men who do not feel complete unless they are wearing a jacket and tie, but these guys are the vast minority, and I can only suggest that, maybe, some form of psychoanalysis might solve the problem. But herein lies the enigma: if it is merely the lunatic fringe that enjoys dressing for discomfort, why hasn't the suit and tie gone the way of powdered wigs? Could it be that there are more men out there than are letting on who actually enjoy looking like some sort of android?

I suppose it is the irony that bothers me the most, in that women, who are subject to many of the limitations of a male dominated society, actually have more freedom over their appearance than men have. Take a typical job interview situation as an example.

Decorous attire for a woman could include everything from slacks and a blouse to a dress. She would also have a wide assortment of shoes to pick from, and even her hair could be almost any style from very short to very long. On the other hand, men have to look like a bunch clones from a bad science-fiction movie.

It's bad enough having to wear those horrendous dress slacks and funny shiny-leather shoes, but it is the dress shirt and tie that lends a masochistic slant to men's attire. Think about it: it's not sufficient to button a shirt tightly about our throats; no, we have to complete the process of slow suffocation with a knotted piece of cloth around our necks.

Could it be that the shirt and tie routine is a subconscious collective attempt at seeking atonement for the wrong that men have done in this world -- a sort of mass hanging? Well, I don't want any part of it. I think it's time to remove our ties to a tradition of ludicrous attire and hold a ceremony to celebrate our individuality...that's right: a tie-burning party. Just the thought of all that burning polyester lifts my spirits.
4 replies, 1068 views
Replies to this discussion thread
| | | | |
| --- | --- | --- | --- |
| 4 replies | Author | Time | Post |
| The Ties That Bind (Original post) | Left Turn Only | Apr 2013 | OP |
| | Nikia | Apr 2013 | #1 |
| | In_The_Wind | Apr 2013 | #2 |
| | Left Turn Only | Apr 2013 | #4 |
| | Xyzse | Apr 2013 | #3 |
---
Response to Left Turn Only (Original post)
Sun Apr 14, 2013, 03:13 PM
Nikia (11,411 posts)
1. I think suits and ties look attractive on men
Now I am a woman who doesn't wear high heeled shoes because they hurt my feet and are hard to walk in. For that reason, I don't think that you should be forced to wear attractive attire that is uncomfortable just because it attractive.
---
Response to Left Turn Only (Original post)
Sun Apr 14, 2013, 03:28 PM
In_The_Wind (69,677 posts)
2. Wow! You joined us on Christmas Day. Now about your tie.
It sucks that men must wear ties just like it used to suck that women needed to wear stockings with their skirts. Women are held to a higher standard than you realize. The wrong choice of colors, styles and shoes will most definitely keep a woman from getting the job.
[img]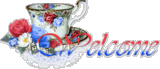 [/img]
---
Response to In_The_Wind (Reply #2)
Sun Apr 14, 2013, 09:00 PM
Left Turn Only (74 posts)
4. Thanks
---
Response to Left Turn Only (Original post)
Sun Apr 14, 2013, 05:34 PM
Xyzse (8,217 posts)
3. Hrm, I think that sometimes we over analyze things.
Back then, to complete formal wear one would have to wear the following:

1 - Coat
2 - Vest
3 - Tie
4 - If you're fat, suspenders (some still wear those)
5 - Bib
6 - Shiny leather shoes
7 - Kerchief
8 - (Tartan)
9 - Cuff Links
10 - Dress shirt
11 - Tie pin
12 - V- Sweater or cardigan on the cold months

Then when being even more formal, going for a tuxedo.

Still, I guess I belong to the minority that like wearing ties. The coat is an afterthought. Sometimes I even wear a vest, and it looks dashing.
I still need to learn how to properly tie a bow tie, but I can tie a regular tie in many different fashions.

Any how, perhaps you may need to find better fitting shirts so that it doesn't adhere too close to the neck. I tend to not close the last button some time, and just tie the tie loosely there.

Besides, I think there is a time and place for such things. It is not as if we have to wear them often. Like you mentioned it is for a "decorous" attire.

I guess you're mentioning how in being decorous men end up going for a uniform android like look, where you may have a case there, but I guess I just don't mind it much. I don't see wearing a dress, fantastic coifs or anything like that to be something to wear. Besides, there are tons of guys who have dredlocks wearing suits. If I could pull that off, I so would. My hair is naturally wavy, so I tend to have it cropped short, I can't pull off the Don Juan type long hair. I guess, all I am saying, it is what you make of it and how you feel in what you wear. I just don't let those things bother me too much...

But to each their own. I just have to say, I love ties, using ties, and some of the ties' applications.