Sun Dec 12, 2021, 10:29 AM
central scrutinizer (10,976 posts)
4 replies, 604 views
Replies to this discussion thread
| | | | |
| --- | --- | --- | --- |
| 4 replies | Author | Time | Post |
| Foul mouthed crow adopts an elementary classroom (Original post) | central scrutinizer | Dec 2021 | OP |
| | 2naSalit | Dec 2021 | #1 |
| | Donkees | Dec 2021 | #2 |
| | haele | Dec 2021 | #3 |
| | Baitball Blogger | Dec 2021 | #4 |
---
Response to central scrutinizer (Original post)
Sun Dec 12, 2021, 11:29 AM
2naSalit (65,357 posts)
1. I can't see the video or the article...
Because I won't disable my ad blocker but just the idea is hilarious. Not the best case scenario but somehow funny.


---
Response to 2naSalit (Reply #1)
Sun Dec 12, 2021, 11:46 AM
Donkees (26,888 posts)
2. Here's an excerpt...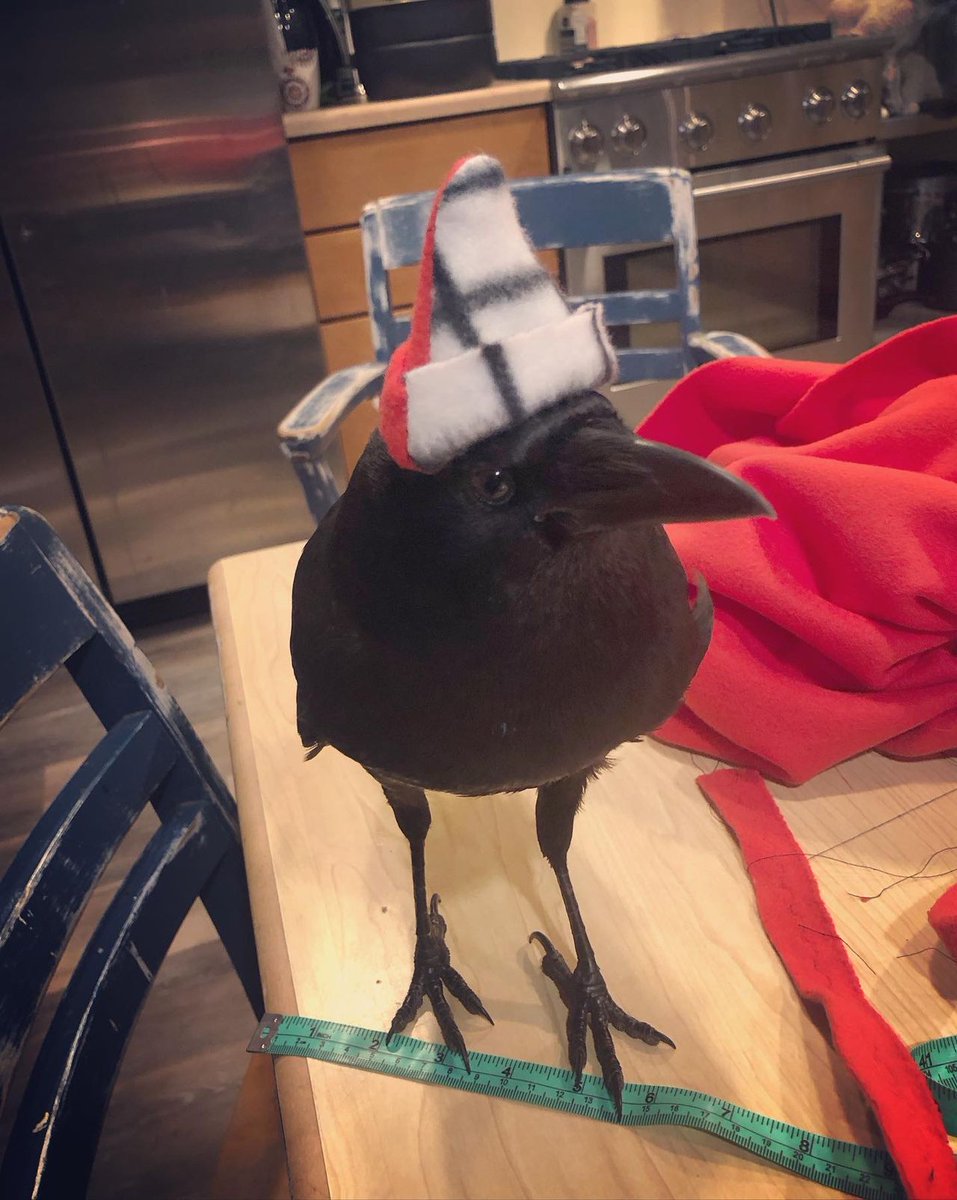 While the family was gone for Thanksgiving, they said a neighbor captured the bird and took him to a local animal sanctuary. The sanctuary, not realizing he was habituated to humans, released him, likely in Grants Pass.

Once he was out, Shattuck said, he started looking for home, causing quite the stir in town.

"Cosmo would sit on top of Planet Fitness, talking to people who were going in," Shattuck said. "He was looking for me."

Shattuck posted on Facebook about the lost bird, hoping to find him.

After following a family friend in a truck Shattuck and Colpron think he recognized, Cosmo ended up at Allen Dale.

"He went to the only kid I know in Allen Dale and knocked on the door," Shattuck said. "When he was in the school he was jumping around saying, 'It's OK! I'm fine!"

That night, when the kid relayed the story of the talking crow to his father, the father called Shattuck. Colpron went the next day to collect Cosmo.
---
Response to Donkees (Reply #2)
Sun Dec 12, 2021, 12:15 PM
haele (11,552 posts)
3. That's a young Raven.
They're as smart as 5-year olds, have long lives and long memories. They've also been found to pass down obscure information through generations.
In the early 70's, a University of Washington study on Corvids involved students with rubber Richard Nixon climbing up into nests on campus, catching fledgeling crows, taking samples and banding them before putting them back in the nests.
After that, whenever someone wore a Nixon mask anywhere near the University, not only the campus corvids, but any within a 10 mile radius would attack the wearer of such a mask
Twenty years later - as in 5 to 10 generations later, someone decided to somewhat return to the study, and put on a Nixon mask.
Within minutes of stepping out of a building, he was attacked by crows, some of whom were rushing over from other parts of the campus as soon as the hue and cry by the birds was raised.
Mom was working on campus at the time, she saw part of what was going on. The crows surrounded the Zoology department building for months, waiting for "Nixon" to come back out.

Haele
---
Response to haele (Reply #3)
Sun Dec 12, 2021, 12:36 PM
Baitball Blogger (44,365 posts)
4. Wow!