Thu Apr 29, 2021, 02:28 PM
Celerity (19,870 posts)
Malta Will Pay for Part of Your Trip This Summer
Get a discount for spending time on a Mediterranean island.
https://www.thrillist.com/news/nation/malta-discounted-trip-summer-2021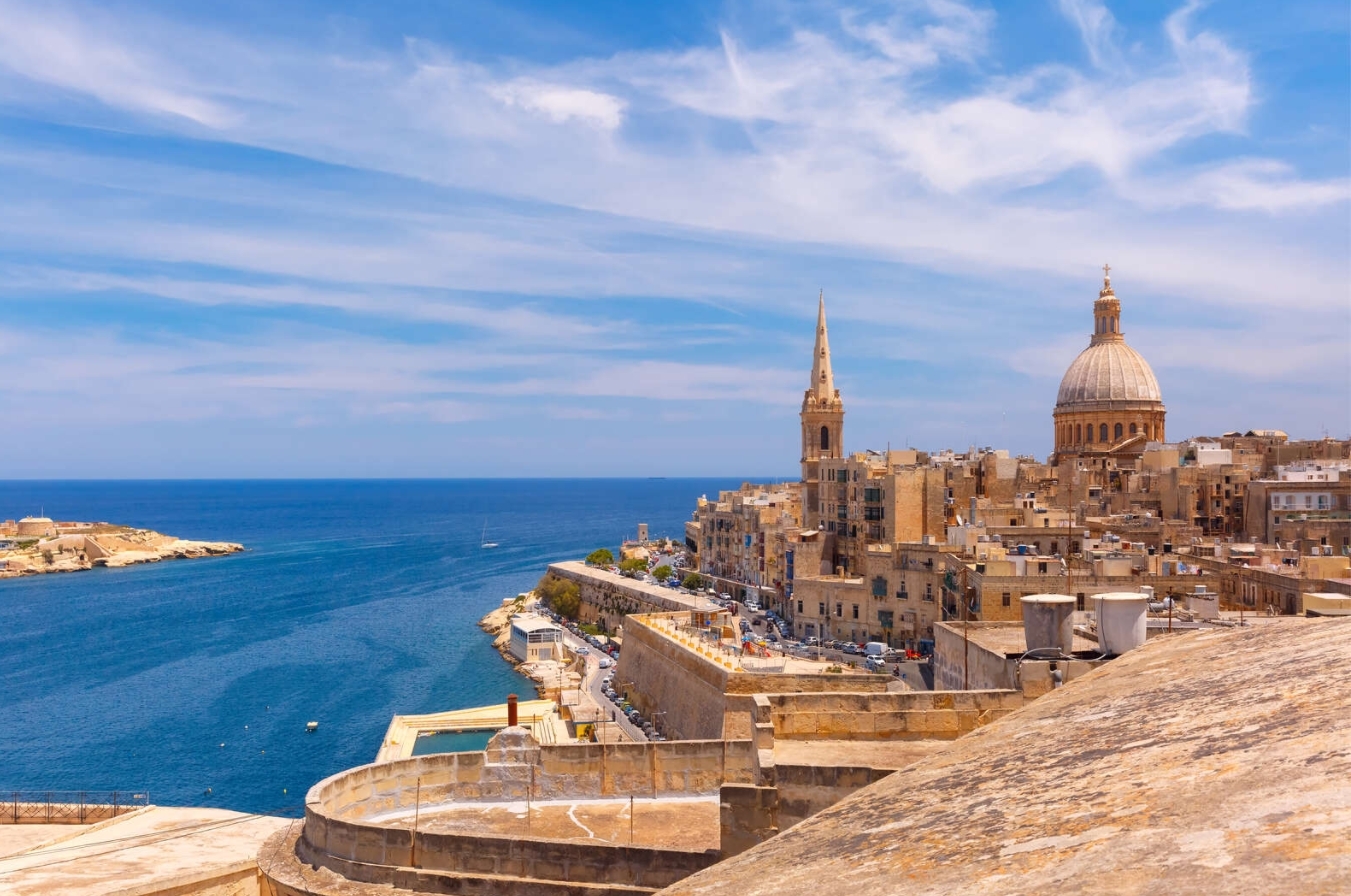 The gorgeous Mediterranean island of Malta is looking to welcome travellers again this summer by offering perks to anyone looking to enjoy its ancient temples, beautiful beaches, and the narrow, alluring streets of Valletta. The Malta Tourism Authority wants to bring 35,000 visitors to the islands with the added motivation through its new "
Incentives for Free Independent Travellers
" program. The Authority has put $4.2 million (€3.5m) toward chipping in on the costs travellers face. You can get up to about $120 per person when you're staying for a minimum of three nights starting in June.
To get the perks, you'll have to apply and you're going to have to stay in a five-, four-, or three-star hotel. The Malta Tourism Authority's website says it will offer about $120 (€100) per person if you're staying at a five-star hotel. That drops to about $90 (€75) per person, and about $60 (€50) if you're staying at a participating three-star hotel. The hotels that are part of the program are expected to match what the Authority is providing each tourist, allowing the traveller to spend that on accommodations, food, or other services at the hotel.
You'll find a lot of travellers staying in Valletta and Sliema, but if you travel to the smaller island of Gozo (you need to take a ferry to get there), tourists will get an extra 10% added onto the incentive. However, a representative from the Malta Tourism Authority tells
Thrillist
that each hotel will have its own terms and conditions for travellers to get the money, which essentially amounts to a discount on their hotel room (cash is not distributed). Those terms and conditions could include a minimum number of nights you have to stay, according to the representative.
Malta is not open to all foreign travellers right now. However, the country's current plan for "
exit from partial lockdown
" includes opening up to tourism by June 1. This program will start on that date and run until the Authority has used up the program's budget. The representative tells
Thrillist
that at that time, you'll be able to get the perk by booking directly through hotels that are part of the program. It won't apply if you book through a third-party booking company. The representative also said that a list of hotels is expected to be available through
the Authority's website
starting on May 15. It's certainly not a free trip, but it's going to make it a lot more alluring to splurge on a hotel, especially along the beaches of Gozo.
snip
9 replies, 396 views
Replies to this discussion thread
| | | | |
| --- | --- | --- | --- |
| 9 replies | Author | Time | Post |
| Malta Will Pay for Part of Your Trip This Summer (Original post) | Celerity | Apr 29 | OP |
| | SWBTATTReg | Apr 29 | #1 |
| | Celerity | Apr 29 | #2 |
| | SWBTATTReg | Apr 29 | #4 |
| | Celerity | Apr 29 | #6 |
| | SWBTATTReg | Apr 29 | #5 |
| | Celerity | Apr 29 | #7 |
| | SWBTATTReg | Apr 30 | #9 |
| | elleng | Apr 29 | #8 |
| | TlalocW | Apr 29 | #3 |
---
Response to Celerity (Original post)
Thu Apr 29, 2021, 02:30 PM
SWBTATTReg (15,786 posts)
1. Even Branson MO is in this game...you stay 3 days or so in Springfield MO (close to Branson),
and you get one night free at a hotel/meal(s)/etc. free (one or so meals, some attractions free or at a discount, etc.).

Covid 19 obviously did a number on a lot of tourist spots...
---
Response to SWBTATTReg (Reply #1)
Thu Apr 29, 2021, 02:40 PM
Celerity (19,870 posts)
2. Vacation for White People
https://www.john-adams.nl/vacation-for-white-people/
Branson, Missouri has a reputation for being a Christian version of Las Vegas. The conservative tourist town is situated in the Ozark Mountains, near the Arkansas state border. Despite its remote location, the town attracts millions of visitors every year. They come for country music and Christian theater shows; for the Silver Dollar City amusement park, the Titanic Museum, and for Dolly Parton's Dixie Stampede Dinner Attraction. I spent the night there last fall; I was there to see the soul of the USA. To understand the American heartland, you have to have seen Branson, or so I'd been told. But I had also received fair warning: you might encounter old-school racism here. Branson is a town for white people. I stayed in a hotel shaped like a giant Dutch windmill. There was a chicken restaurant right beside my hotel shaped like a huge barn; it had a giant chicken out front. I was perfectly positioned there, wedged between entertainment and bad taste.
I took a stroll along the strip. There were amusement parks and diners; there was a full-scale replica of the Titanic, a giant Ferris wheel, and the God and Country Theater. I was amazed to see that the crowds on the street weren't just white people. And then I saw the Dixie Outfitters. I'd been warned about this store, too: it only sells products that display the controversial Confederate flag. I entered the store, walking past racks filled with key chains, T-shirts, toy cars and bikinis. As expected, almost all the products carried the notorious flag… except for the many T-shirts emblazoned with Donald Trump's face. Some people argue that the Confederate flag is the unofficial logo for racists, while others believe it's simply cultural heritage. That's what the lady behind the cash register said to me. I only read later that the woman who owns the store is the daughter of KKK leader Thomas Robb, who lived half an hour away, just across the Arkansas border. He's famous for paying to have billboards posted here with texts like: 'Diversity is code for #whitegenocide'.
That evening, I checked out the Branson Belle showboat, moored by the shores of an artificial lake, beside a replica of a wooden plantation manor. Standing by the water, I got to chatting with a slightly older couple, retirees from southern California, who had ended up here in Missouri. Mainly because you didn't have to be ashamed of your faith here, they told me. And this place had 'wholesome entertainment', like Christian country music, and dinner shows that didn't involving any cursing. I definitely had to see one of those shows, they said. Instead, I decided to spontaneously drop by the ranch owned by Robb, the KKK leader whose daughter owned that store. Just across the border in Arkansas, his 'Christian revival center' offered a place for people to be racist under the guise of studying the Bible. The ranch was tucked away in the rolling hills; I drove over sandy, unpaved roads and felt stones pinging off the chassis of my car. Unfortunately, the ranch was closed and Robb wasn't home. I drove back to Branson, making a pit stop in the small town of Blue Eye, home to the television studio of Jim Bakker, a TV minister who had been convicted of fraud. He was now running an apocalypse-oriented TV show advertising his survival foods. Jim Bakker wasn't home either, although the store was open, selling buckets of survival foods at cut-rate prices.
Kitsch, commerce, religion, racism: it all blended together in this region as if it had always been meant to be that way, as if Branson and the surrounding area had a special magnetic field that attracted all these forces. This was not the real face of America, but it was the 'pure' America that some people envision, people like Donald Trump. And this America is a success: Branson brought in nine million visitors last year, a record for the town. In fact, I read in the Washington Post that Branson is attracting so many visitors that they're bringing in workers from Puerto Rico to do the jobs that the locals don't feel like doing. That might explain why I saw such a rainbow of different ethnicities in this white Valhalla.
---
Response to Celerity (Reply #2)
Thu Apr 29, 2021, 07:30 PM
SWBTATTReg (15,786 posts)
4. And your point to me is what? I was just simply stating that a lot of tourist spots are having
difficulties etc. And if you really know the truth about this whole area, the whole entire SW Missouri region is this way. I for one, never went into this music hall, sing-a-thons that are located in this area by the droves...tons of theaters down there. And a great deal of people aren't 'this way'.
---
Response to SWBTATTReg (Reply #4)
Thu Apr 29, 2021, 08:25 PM
Celerity (19,870 posts)
6. no point to you nt
---
Response to Celerity (Reply #2)
Thu Apr 29, 2021, 08:12 PM
SWBTATTReg (15,786 posts)
5. Here's some history of that area, with regards to minorities in the SW Missouri area...not a good...
one (the history), with a great deal of minorities moving away from the area since jobs were scarce, among other things, in these mostly rural areas (Joplin and that whole area at the immediate tip of SW Missouri was mostly into mining, etc.).
One other thing, there was quite a bit of banditry and thuggery near the KS/MO borders (slave state vs. non slave state)...they do touch upon it in Marvel Caverns and some of the Silver Dollar City attractions (the Baldnobbers)...
The Bald Knobbers were a group of vigilantes in the Ozark region of southwest Missouri from 1855 to 1889. They are commonly depicted wearing black horned hoods with white outlines of faces painted on them, a distinction that evolved during the rapid proliferation of the group into neighboring counties from its Taney County origins. The group got its name from the grassy bald knob summits of the nearby Ozark Mountains. The hill where they first met,...snip...
The below is a history of minorities in SW Missouri/the Ozarks...
https://ozarkscivilwar.org/themes/minorities
---
Response to SWBTATTReg (Reply #5)
Thu Apr 29, 2021, 08:40 PM
Celerity (19,870 posts)
7. thanks! I have never heard of the Bald Knobbers before
bald nobs, yes, lol (nazi skinheads in London)
the Bald Knobbers were a freakish looking lot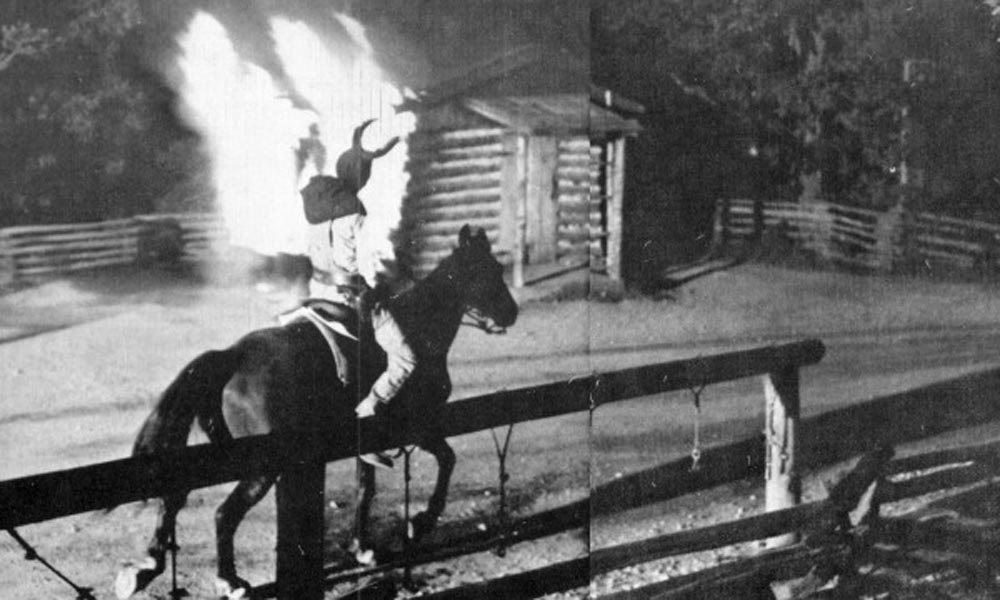 ---
Response to Celerity (Reply #7)
Fri Apr 30, 2021, 12:27 AM
SWBTATTReg (15,786 posts)
9. Yes, another thuggish group, similar to the KKK. Despicable. They raided and attacked anyone
that stood for reason and rhyme, but then again, what excuse do thugs need other than to manufacture their own excuse(s) to attack others? A sad history.

Thanks for sharing your pictures...
---
Response to SWBTATTReg (Reply #5)
Thu Apr 29, 2021, 09:03 PM
elleng (107,140 posts)
8. In Malta, a land of 2,850 Buttigiegs, they're rooting for Mayor Pete.
In this craggy, sun-kissed village of 2,000 people, three of the past four mayors have had the same last name: Buttigieg. The opposition leader is a Buttigieg, too. So is the baker. And one of the priests. And many of the retirees.
"We are one-quarter Buttigieg, for sure," said former mayor Vince Buttigieg.
"Maybe more than one-quarter," Mayor Paul Buttigieg said while leading an informal tour of the village, on the Maltese island of Gozo. The tour included stops at Buttigieg Piazza, at two busts honoring eminent Buttigieges and at the birthplace of Gozo's first bishop, Michele Buttigieg, born in 1793.
No one in this village — where actually one in every 14 people is a Buttigieg — is directly related to the U.S. presidential candidate. But for people in this Mediterranean nation, and especially in villages like Qala where the surname is most concentrated, Mayor Pete Buttigieg's surprise push through the Democratic primaries has nonetheless stirred a kind of sporting pride — a sense that any Buttigieg beyond Maltese borders deserves support.
https://www.washingtonpost.com/world/europe/in-malta-a-land-of-2850-buttigiegs-theyre-rooting-for-mayor-pete/2020/02/28/f906134e-58e1-11ea-8efd-0f904bdd8057_story.html
---
Response to Celerity (Original post)
Thu Apr 29, 2021, 02:58 PM
TlalocW (13,883 posts)
3. I'll do the Malta thing on one condition
Sweethaven/Popeye Village has to be up and running.

TlalocW