Sat Oct 24, 2020, 12:14 PM
Pluvious (3,565 posts)
Daycares in Finland Built a 'Forest Floor', And It Changed Children's Immune Systems
I've always wondered about the wisdom of raising children in a antiseptic sterile environment.
Given that we so successfully evolved through the millennia closely tied to the soil and a diverse environment, suddenly altering that pattern could be counterproductive.
The Fins might be on to something here...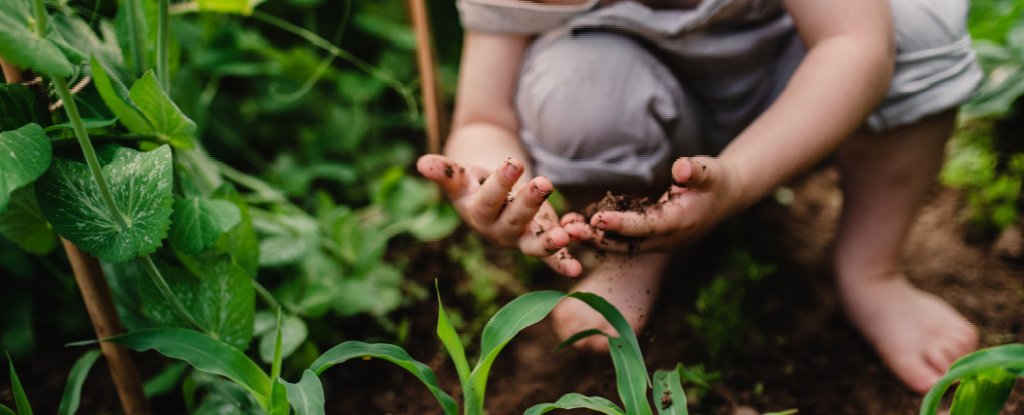 The experiment in Finland is the first to explicitly manipulate a child's urban environment and then test for changes in their micriobiome and, in turn, a child's immune system.

While the findings don't hold all the answers, they do support a leading idea - namely that a change in environmental microbes can relatively easily affect a well-established microbiome in children, giving their immune system a helping hand in the process.

The notion that an environment rich in living things impacts on our immunity is known as the 'biodiversity hypothesis'. Based on that hypothesis, a loss of biodiversity in urban areas could be at least partially responsible for the recent rise in immune-related illnesses.

"The results of this study support the biodiversity hypothesis and the concept that low biodiversity in the modern living environment may lead to an un-educated immune system and consequently increase the prevalence of immune-mediated diseases," the authors write.
https://www.sciencealert.com/daycares-in-finland-built-a-backyard-forest-and-it-changed-children-s-immune-systems/amp
7 replies, 1115 views
Replies to this discussion thread
| | | | |
| --- | --- | --- | --- |
| 7 replies | Author | Time | Post |
| Daycares in Finland Built a 'Forest Floor', And It Changed Children's Immune Systems (Original post) | Pluvious | Oct 2020 | OP |
| | soothsayer | Oct 2020 | #1 |
| | Budi | Oct 2020 | #2 |
| | Budi | Oct 2020 | #3 |
| | Budi | Oct 2020 | #4 |
| | catbyte | Oct 2020 | #5 |
| | The Velveteen Ocelot | Oct 2020 | #6 |
| | PoindexterOglethorpe | Oct 2020 | #7 |
---
Response to Pluvious (Original post)
Sat Oct 24, 2020, 12:17 PM
soothsayer (38,601 posts)
1. Cool
---
Response to Pluvious (Original post)
Sat Oct 24, 2020, 12:19 PM
Budi (15,325 posts)
2. K & R
Go play in the dirt, more 🍃

Love this concept
Thanks for the FYI

---
Response to Pluvious (Original post)
Sat Oct 24, 2020, 12:24 PM
Budi (15,325 posts)
3. Note: Get up to date on Tetanus shots
"The changes are simple, the harms low, and the potential benefits widespread.
Bonding with nature as a kid is also good for the future of our planet's ecosystems. Studies show kids who spend time outdoors are more likely to want to become environmentalists as adults, and in a rapidly changing world, that's more important than ever.

Just make sure everyone's up to date on their tetanus vaccinations, Sinkkonen advises."
---
Response to Pluvious (Original post)
Sat Oct 24, 2020, 12:29 PM
Budi (15,325 posts)
4. Maybe we should first compare soil samples form Finland vs the US.
😬

Our fertilizer & run-off rich soils in the US & around the globe, may not qualify
---
Response to Pluvious (Original post)
Sat Oct 24, 2020, 12:33 PM
catbyte (31,595 posts)
5. Yep. I always cringe when I see parents freak out about even a speck of dirt. Heck, I
was healthy as a horse when I was a kid and I don't know how many mud pies I made. We had a small woods in the back of our neighborhood and we kids would spend hours in the muck of the little creek that ran through it. Most of the kids I grew up with are healthy and so am I, according to my doctor.
---
Response to Pluvious (Original post)
Sat Oct 24, 2020, 12:51 PM
The Velveteen Ocelot (105,646 posts)
6. It seems so obvious.
When I was a little kid back in the Pleistocene era we played in the dirt all the time; we thought that was what dirt was for. We played in the woods near our grandmother's cottage, dug things up, caught garter snakes and toads with our bare hands, washed our hands only under parental duress, and were generally feral during the summer. In the winter we had no mud to play in but we ate snow. And we were rarely sick. Having to play outside without dirt and grass and bugs sounds really depressing.
---
Response to Pluvious (Original post)
Sat Oct 24, 2020, 01:43 PM
PoindexterOglethorpe (23,985 posts)
7. Right.
What bothers me about the recent move to sanitizing everything these days, is that people's immune systems will take a huge hit.

We are supposed to be exposed to lots of things in the first ten or so years of life. Even get sick a lot. Those who survive now have a very robust immune system which will do them a lot of good for the next fifty or sixty years. Then it starts to fade away.

Maybe I'm the only one who thinks that so many people out there who are immuno-compromised, or need serious daily medication just to live, is not such a good thing. I know, it makes me seem totally heartless, but at least part of what we're seeing with the corona virus is just that. Almost every single death notice I see from this disease mentions underlying conditions, without specifying them. And no, I'm not hoping or even expecting that this disease will wipe out all the people who aren't in perfect health. At its worst it's not going to come anywhere near that.

Meanwhile, let little kids play in dirt.