Sat May 16, 2020, 05:42 AM
Celerity (11,818 posts)
20 Books to Read in Quarantine This Summer
Last edited Sat May 16, 2020, 07:09 AM - Edit history (1)
Our picks for immersive, escapist, or nostalgic reading—wherever you are
https://www.theatlantic.com/culture/archive/2020/05/summer-books-quarantine-hex-catherine-house-dawn/611626/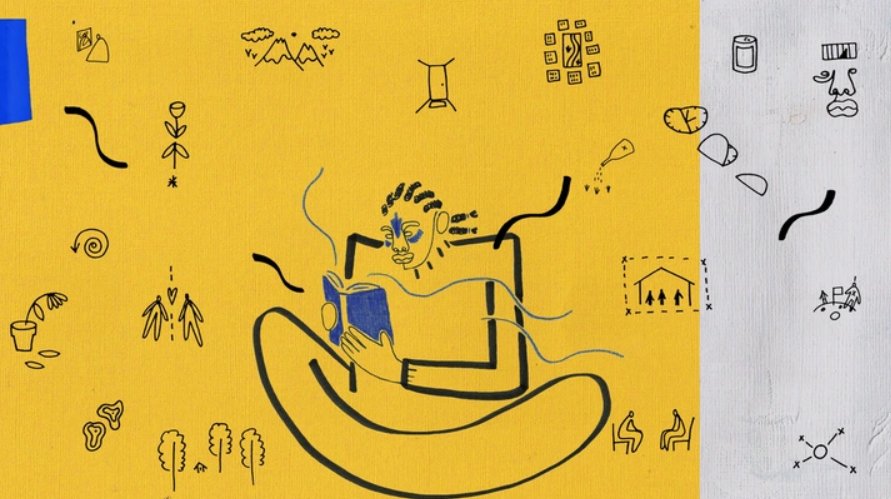 For many of those lucky enough to be able to stay home during the coronavirus pandemic, books have taken on a special meaning. COVID-19 book clubs
have popped up
to help readers feel connected to one another, group readings
have brought new life
to old poems, and—in this time of ambient anxiety—
the value of losing yourself in a novel
has never seemed more apparent. What follows is a selection of recommendations from The Atlantic's culture writers and editors, with an eye toward stories that will resonate during a summer of continued social distancing and tentative reopenings. We've loosely grouped them according to literary cravings you might have: Perhaps you'll decide on a breezy beach read to devour responsibly on your fire escape or a collection of nature essays that lets you explore the outdoors from your living room. Either way, stay safe, and happy reading.
IF YOU WANT TO GET LOST IN A PLACE
WILDERNESS ESSAYS, BY JOHN MUIR
For the past several years, my family has spent our summer vacations exploring America's national parks. Acadia, Glacier, Badlands, Grand Teton, Yellowstone—they're places as humbling as they are astounding, and our goal is to visit each one, eventually. When we canceled this year's trip (hope to see you soon, Zion), I found some consolation in the writings of John Muir. And because the naturalist turned activist was so prolific—many of his writings
were originally published in The Atlantic
—I've been loving Wilderness Essays, a collection of the work he produced as he explored the western United States in the late-19th and early-20th centuries. Muir had the eye of a scientist and the wonder of an enthusiast; in his observations, run-on sentences spill forth in adjectival ecstasies ("the vast forests feeding on the drenching sunbeams, every cell in a whirl of enjoyment"), nature transforms from a place into a character, and the whole tumult resolves in giddy benedictions. "Climb the mountains and get their good tidings," Muir urges. "Nature's peace will flow into you as sunshine flows into trees." — Megan Garber
IF YOU'RE LOOKING FOR A PAGE-TURNER
RIDDLEY WALKER, BY RUSSELL HOBAN
Set in a drizzling and benighted aftertime (nuclear war happened hundreds of years ago), written in lumps of half-destroyed English that make perfect sense when read aloud—"I dont think it makes no differents where you start the telling of a thing. You never know where it begun realy. No moren you know where you begun your oan self"—Riddley Walker is a book you'll carry with you forever. The eponymous hero is like Holden Caulfield crossed with the narrator of Brendan Behan's Borstal Boy: He makes his way; he pierces reality. Read it not for the pandemically appropriate apocalypse vibe, blah blah, but because it's a work of complete fiction—an entirely made-up world with its own gravitational integrity, its own language, its own codes, its own myths, its own poetry, almost its own sense of humor—that breaks upon our world like the truth. Dazzling. — J. P.
IF YOU'RE IN THE MOOD FOR A QUEST
THE DISPOSSESSED, BY URSULA K. LE GUIN
If you're hoping that this 1974 Nebula Award winner will help you escape our current reality, beware that the word quarantine appears on page 2. Hang on, though, as Ursula K. Le Guin does fastidiously build a new world for the reader to get lost in—or rather two new worlds. A physicist-philosopher named Shevek journeys from an inhospitable moon populated by nobly struggling anarchists to the opulent and unequal planet those people fled a few generations earlier. He hopes to reconcile the political disagreements that caused the lunar secession, and—thank the stars—the ideological contours probed by Le Guin's starchy yet swooning prose only hazily conjure modern debates. Still, at its base, the novel searches for a social structure that can ethically withstand both boom times and crises. All the while, Shevek ponders a metaphysical question that feels especially pressing amid a historic emergency: Does time move linearly or cyclically? His eventual answer, mind-bending but earnestly argued, is a comfort. — Spencer Kornhaber
IF YOU'RE CRAVING HUMAN CONNECTION
HEX, BY REBECCA DINERSTEIN KNIGHT
Hex, Rebecca Dinerstein Knight's hypnotic second novel, is an intimate study of both loneliness and connection. Its narrator, Nell, freshly out of a lukewarm relationship, has been expelled from her Ph.D. program after a labmate's fatal accident; even more frightening, she's lost the approval of Joan, the distant, demanding thesis adviser she adores. As Nell struggles ahead with her research on ways to neutralize toxic plants, her notes to Joan become a record of another, equally dangerous chemistry: the network of frustrations and desires that sets the two scientists at odds with the people closest to them. The resulting novel is tightly plotted and compelling. And if Nell's upended life—adrift, solitary, devoted to lethal substances, and frequently spent pantsless on her apartment floor—resonates a little painfully with the reality of quarantine, her darkly funny observations and obsessions offer an absorbing escape. — R. I. S.
snip
4 replies, 821 views
Replies to this discussion thread
| | | | |
| --- | --- | --- | --- |
| 4 replies | Author | Time | Post |
| 20 Books to Read in Quarantine This Summer (Original post) | Celerity | May 16 | OP |
| | lostinhere | May 16 | #1 |
| | Celerity | May 16 | #2 |
| | FakeNoose | May 16 | #3 |
| | lark | May 16 | #4 |
---
Response to Celerity (Original post)
Sat May 16, 2020, 07:07 AM
lostinhere (53 posts)
1. A great list
Thanks.
I have some of these, just have to brave the basement and dig them out.
---
Response to lostinhere (Reply #1)
Sat May 16, 2020, 07:10 AM
Celerity (11,818 posts)
2. I added the link, so sorry I forgot it
---
Response to Celerity (Original post)
Sat May 16, 2020, 07:28 AM
FakeNoose (14,024 posts)
3. This one looks interesting, from their list
As a general rule I don't read much fiction, because I can't justify the time, but I might look for this book. I've read others by Lawrence Wright that I've enjoyed.
---
Response to Celerity (Original post)
Sat May 16, 2020, 08:31 AM
lark (15,929 posts)
4. Thanks for the suggestions.
Ursula K Le Guin is always a good read, one of my all time faves is the Left Hand of Darkness. I read the Dispossessed many years ago, probably need to re-read it! Ridley Walker sounds like a really good book, I'll definitely check it out.