Fri Nov 8, 2019, 08:04 PM
catbyte (15,557 posts)
Rescuers Discover Lovable Stray Is Actually A Purebred Dingo Puppy
BY J. SWANSON
A family from Wandiligong, Australia, was certainly surprised when they walked outside and found a cute puppy whimpering in their backyard. They initially assumed that the little dog was just lost but, when nobody came around to claim it, they realized the frightened creature might in fact need some help, so they decided to call the cops.
The dog eventually made its way to Rebekah Gray, a local veterinarian who runs a nearby vet clinic. "He was very laid back and happy to be picked up," Day told CNN. "Really just ever so cute, he was just a little floof."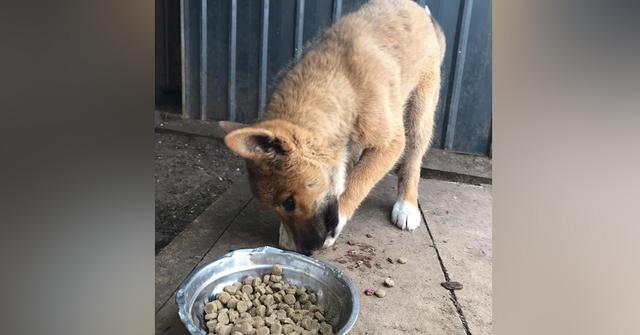 But as Gray looked closer at the puppy, whom everyone had started calling Wandi, she made two surprising discoveries. First, the puppy had some odd scratch marks on his back, which led Day to suspect Wandi may in fact have been dropped by a hawk hoping to enjoy the puppy as a snack.
She also guessed that little Wandi might also be wholly or partly Dingo, or Australian wild dog. "There was no evidence of any other dingoes around (and) we have some large birds of prey in the area, and we have seen lambs and small dogs picked up on occasion," Day said.
Before long, the director of The Australian Dingo Foundation, Lyn Watson, was on the phone. After all, finding a dingo these days is increasingly rare. Though the dogs once roamed freely across Australia, hunting, habitat destruction and climate change have all taken a toll. Now the International Union for the Conservation of Nature and Natural Resources considers modern dingoes a "vulnerable" species.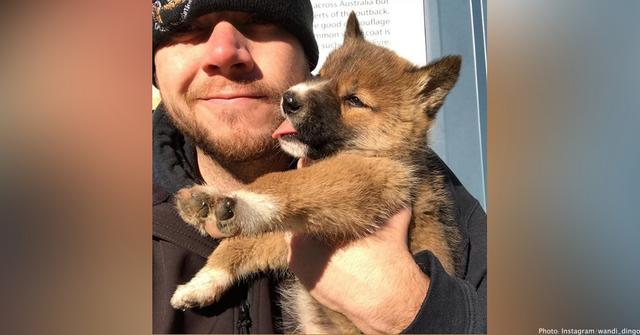 Now Watson was asking if she could place Wandi in her group's conservation program, which hopes to rehabilitate the country's native dog populations through breeding. "They're our apex predator, they're our lion," Watson told CNN. "Their job is to keep the kangaroo population down, that was their job before the coming of the Europeans, that was their job for thousands of years."
Wandi revealed his "apex" tendencies almost immediately, according to Watson. "(At the beginning) he sank his fangs into everybody," she laughed, recalling the team's collective efforts to socialize Wandi by introducing him to other dingo pups.
Weeks later, the team got a second piece of good news. Not only was Wandi displaying much better manners, he was also 100 percent dingo, according to the results of a DNA test. Naturally, conservationists were overjoyed, foreseeing how the pup's purebred heritage would help them achieve their eco-friendly goals.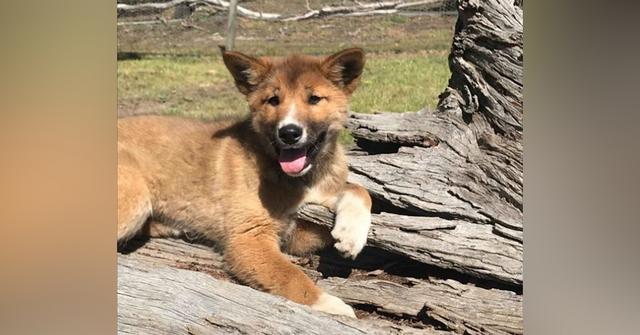 "We're just keeping the genetic lines going until the day that there's going to be a safe place where they can be rewilded," Watson said. Now Wandi, the adorable dingo that dropped out of thin air, will be integral to those efforts!
https://blog.theanimalrescuesite.greatergood.com/rescuers-discover-dingo/
-------------------------------------------------------------------------------
All I can think about is Elaine on "Seinfeld." I need to grow up.
10 replies, 373 views
Replies to this discussion thread
| | | | |
| --- | --- | --- | --- |
| 10 replies | Author | Time | Post |
| Rescuers Discover Lovable Stray Is Actually A Purebred Dingo Puppy (Original post) | catbyte | Nov 8 | OP |
| | Karadeniz | Nov 8 | #1 |
| | Laffy Kat | Nov 8 | #2 |
| | hunter | Nov 8 | #3 |
| | IndyOp | Nov 9 | #5 |
| | avebury | Nov 9 | #8 |
| | hunter | Nov 9 | #9 |
| | DFW | Nov 9 | #4 |
| | Codeine | Nov 9 | #6 |
| | dware | Nov 9 | #7 |
| | MatthewG. | Nov 9 | #10 |
---
Response to catbyte (Original post)
Fri Nov 8, 2019, 09:41 PM
Karadeniz (3,864 posts)
1. Another bird of prey near fiasco!
---
Response to catbyte (Original post)
Fri Nov 8, 2019, 10:44 PM
Laffy Kat (10,650 posts)
2. What a cutie.
I needed a happy story this Friday night. Wandi will never have to worry about food or shelter and will spend his days siring puppers for his species.
---
Response to catbyte (Original post)
Fri Nov 8, 2019, 11:34 PM
hunter (30,408 posts)
3. "Ancestral" dogs can be a pain in the ass.
Fossil evidence suggests dingoes arrived in Australia about 4000 years ago, sailing with humans. Humans had been in Australia long before that.
Dingoes were near-domesticated dogs then.
Years ago we had a dog breeder in our county who imported various ancestral dog breeds, including dingoes. He's since moved away to some libertarian desert hellhole accepting of such nonsense, but before he moved away some of his dogs escaped and became remarkably successful feral dogs, competing with the coyotes.
My wife and I have one dog who ended up in the animal shelter, probably born to an escapee feral dingo. The animal shelter called her a "husky mix," but as we later learned she's dingo through and through. Even our actual husky, another difficult ancestral dog breed, often thinks she's too much.
This could be her and she sleeps with us:
wikipedia
Our dingo is, by far, the most difficult dog I've ever known, and I've known and loved many dogs. She's incredibly intelligent and was a star student in dog school. But she's a thief and a scoundrel when nobody is looking.
She's also a one-person dog. She knows my wife rescued her, therefore she is my wife's dog, nobody else's. The rest of our family, dogs and humans alike, are lower ranked members of her pack. She considers herself my wife's first officer. I'm just a
Neelix
or someone, a botanist. What use have true dogs for botanists?
I've only seen this dog scared of three things -- my wife's scolding, gun shots, and air rifle shots. When she was feral I'm certain people shot at her while she was stealing their chickens. Our vet figures he'd find a few shotgun pellets if he ever did a full-body x-ray of her.
---
Response to hunter (Reply #3)
Sat Nov 9, 2019, 08:11 AM
IndyOp (15,112 posts)
5. Have you read "Dogs in Elk"?
---
Response to IndyOp (Reply #5)
Sat Nov 9, 2019, 12:04 PM
avebury (9,845 posts)
8. That is totally hysterical. nt
---
Response to IndyOp (Reply #5)
Sat Nov 9, 2019, 12:26 PM
hunter (30,408 posts)
9. Yeah, I remember that!
One thing strikes me about the story now is this:

"Sharing a house with a very primitive, deeply attached and wildly inspired animal has led me into all sorts of situations I never anticipated as a pet owner."

---
Response to catbyte (Original post)
Sat Nov 9, 2019, 05:52 AM
DFW (35,150 posts)
4. MY brother in Vriginia has two Carolina dingoes
They look different, but I assume they are related somehow?
---
Response to DFW (Reply #4)
Sat Nov 9, 2019, 08:43 AM
Codeine (22,981 posts)
6. Unrelated, actually.
Totally different mitochondrial DNA haplogroups; they should be referred to as Carolina Dogs rather than dingos. They are really cool animals though, smart and healthy.
---
Response to catbyte (Original post)
Sat Nov 9, 2019, 10:39 AM
dware (122 posts)
7. Very cute animal.
I once found an abandoned coyote pup alongside Interstate 10 just outside of Phoenix, AZ, I took it into my truck and called the nearest animal rescue outfit who picked it up from me and assured me it would be well cared for and returned to the wild.

In my opinion, these animal rescue people are the greatest.
---
Response to catbyte (Original post)
Sat Nov 9, 2019, 05:51 PM
MatthewG. (172 posts)
10. I'll woof to that!