Fri Mar 15, 2019, 11:06 AM
rsacamano (1,186 posts)
7 replies, 668 views
Replies to this discussion thread
| | | | |
| --- | --- | --- | --- |
| 7 replies | Author | Time | Post |
| Pelosi Bailing on Trump Impeachment (Original post) | rsacamano | Friday | OP |
| | Hulk | Friday | #1 |
| | tomhagen | Friday | #2 |
| | Me. | Friday | #3 |
| | Thekaspervote | Friday | #5 |
| | jalan48 | Friday | #4 |
| | bitterross | Friday | #6 |
| | ancianita | Friday | #7 |
---
Response to rsacamano (Original post)
Fri Mar 15, 2019, 11:29 AM
Hulk (5,404 posts)
1. Waaaay off the mark.
Nobody is perfect, and Speaker Pelosi is brilliant in putting the issue of impeachment visibly OFF the table...for now. Yes, the pompous shitgibbon has lots of lines that he has crossed, and he has crimes that are being investigated by the House...finally. When he eventually leaves the White House, he will be hounded the rest of his days by legal indictments and investigations. He is fucked...and I love it.

But if this dude thinks there is ANY chance the Senate would ever impeach this pile of shit, he is living in an alternate reality. Not a chance. And IF the House were to go down that road, you would see his support swell to numbers that would resemble how Wís numbers rose after 9/11. Mark my word! Experts predict that would happen. And with 2020 in our sites, this is exactly what this country does NOT need.

Finally, with less than two years remaining, all hell would break loose on the Democrats in Congress, and they would spend these last months of this nightmare throwing shit into the fan, while it slaps back in their own faces. Best case scenario, they could never get it completed with the time left. Self inflicted wound.

So, Nancy is right. Cut the impeachment chatter. Fox and reich wing radio are defused from fear mongering on that front. Investigate the living hell out of him and everyone of his family and administration stooges. Barbecue them over an open fire; but donít shoot yourself in the foot with making impossible threats JUST for the sake of this naive idea of fullfilling your Constitutional responsibility. Noble thought, but terrible strategy.

You go, Speaker Pelosi! Unless they find this fat fook clearly colluding in the 2016 election with Russia, forget impeachment. The guy is a con artist, liar, cheat and scumbag, but the repuKKKes couldnít care less.
---
Response to rsacamano (Original post)
Fri Mar 15, 2019, 11:30 AM
tomhagen (2,871 posts)
2. Pelosi has granted trump a Free Pass
He needn't worry about being held accountable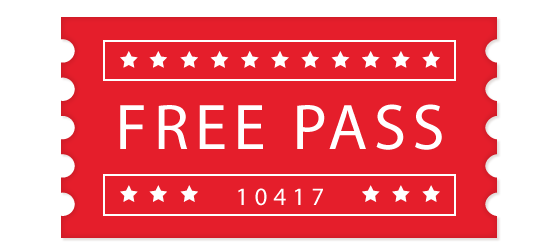 As if the Country isn't already divided.
---
Response to tomhagen (Reply #2)
Fri Mar 15, 2019, 11:39 AM
Me. (23,091 posts)
3. No She Didn't
---
Response to tomhagen (Reply #2)
Fri Mar 15, 2019, 01:04 PM
Thekaspervote (1,739 posts)
5. Stop! Unless you have insider info from a reliable source..stop..you are not helping
---
Response to rsacamano (Original post)
Fri Mar 15, 2019, 11:40 AM
jalan48 (8,763 posts)
4. I don't think dismissive little claps are going to get the job done.
This is what Trump said Wednesday,

"I can tell you I have the support of the police, the support of the military, the support of the Bikers for Trump Ė I have the tough people, but they donít pl"y it tough ó until they go to a certain point, and then it would be very bad, very bad. "

What does he have to say or do that is finally too much? Why the concern about divisiveness?
---
Response to rsacamano (Original post)
Fri Mar 15, 2019, 02:23 PM
bitterross (2,874 posts)
6. Let's be fucking realistic - Like Pelosi.
The Senate barely voted to rescind the emergency declaration. The Senate blocked the resolution about the Mueller report being made public.

AT THIS POINT IN TIME THERE IS ZERO CHANCE TRUMP WOULD EVER BE CONVICTED.

Pelosi is making the best decision by not helping him consolidate his base. By not helping him with one more talking point he can use to drive the media narrative.


As they say, ALL press is GOOD press. For Trump, the spectacle of impeachment would be great press. He'd turn it into his own show.

No, we're much better off just investigating him in the House with the committees there.
---
Response to rsacamano (Original post)
Fri Mar 15, 2019, 08:05 PM
ancianita (8,656 posts)
7. DU's dealt with this for at least four days. In case you just checked in, this issue's been settled.
Go through General Discussion threads.

In so many words, here's what DU folks have generally agreed on:

Impeachment is political. It's not removal. Only the Senate can remove. She knows that half of Congress cannot alone remove Trump.

So, until the Dems take over the Senate, Republicans will not feel duty bound to remove Trump. They'll be like "president over oath, over constitution and over country," however vile their president is.

He's a mobster, yes, yet ALL the criminal evidence is yet to be revealed.

When the Mueller report runs its course before 2020, the only branch that will live up to its duty to protect and defend this country's law and order integrity will be the judiciary. SCOTUS.

Nancy Pelosi has no further decision to make until the Senate majority commits to its collective oath. So far it's shown it won't.

Push for Impeachment at any time before the above happens, and the country WILL see impeachment forged into a two-edged political sword, no matter how "right" is the evidence or the arguments.

It looks to Pelosi that it will be either the Third Branch or The People who will be the "Trump Remedy."

We need less heat and more light as the election draws near.

Please check other threads to see if your topic's been covered. E.G., me -- I'm here almost every day, at some point -- but today I put up a thread about a Greta Thunberg getting nominated for the Nobel Peace Prize before I'd checked to see that it existed yesterday. Just sayin'.