Sat Sep 23, 2017, 11:10 AM
tomhagen (3,604 posts)
How Republican Big Food Corporations gave the World Obesity; Diabetes; Cancer and Heart Disease
Last edited Sun Sep 24, 2017, 12:08 PM - Edit history (2)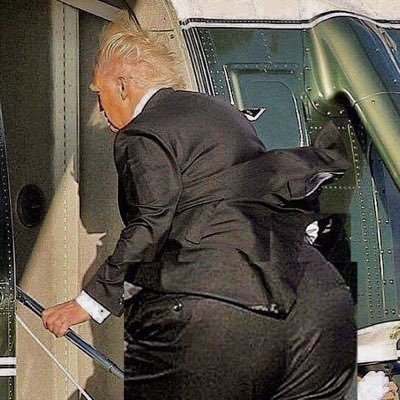 5 replies, 4578 views
Replies to this discussion thread
| | | | |
| --- | --- | --- | --- |
| 5 replies | Author | Time | Post |
| How Republican Big Food Corporations gave the World Obesity; Diabetes; Cancer and Heart Disease (Original post) | tomhagen | Sep 2017 | OP |
| | Johnny2X2X | Sep 2017 | #1 |
| | Honeycombe8 | Sep 2017 | #2 |
| | tomhagen | Sep 2017 | #3 |
| | Honeycombe8 | Sep 2017 | #4 |
| | BigmanPigman | Sep 2017 | #5 |
---
Response to tomhagen (Original post)
Sat Sep 23, 2017, 12:41 PM
Johnny2X2X (9,665 posts)
1. Yup
Was in Italy for 3 weeks. Eye opening food differences, everything was fresh and non processed. Seems like I would eat just as much and fell totally satisfied, but never felt bloated. I did a lot of walking, but I lost 12 lbs in 3 weeks and felt great.

Cheap food is killing us. Americans and their waist lines don't have to be this way. Corporations are literally poisoning people to turn a profit.
---
Response to tomhagen (Original post)
Sun Sep 24, 2017, 12:01 PM
Honeycombe8 (37,648 posts)
2. I agree. BUT I don't think that lets people escape from their own choices.
It is entirely a person's choice whether to eat fast food, not to learn about what's healthy and to make those choices. And to learn that eating well CAN BE cheaper than eating unhealthy.

I almost never eat fast food, despite being surrounded by them. I don't regard it as food, but more as chemicals. I also don't eat beef or pork.

WE are in control of our food choices.

Fast food exists because people demand it. If they didn't, those businesses would close.
---
Response to Honeycombe8 (Reply #2)
Sun Sep 24, 2017, 12:05 PM
tomhagen (3,604 posts)
3. Of course Wheat Carbs and Sugar are Addictive in nature
So these Corporations are really; yeah; you guessed it; Drug Pushers. Remember; its not the healthy fats; but the processed sugar and carbs that are evil.
---
Response to tomhagen (Reply #3)
Sun Sep 24, 2017, 02:15 PM
Honeycombe8 (37,648 posts)
4. Believe me, no one knows more than I do how addictive SUGAR is!!!! I LOVE it!
I love it! (says the person who as a kid would eat a bowl of sugar mixed with margarine, as a snack...until my mother found out.)


---
Response to tomhagen (Original post)
Sun Sep 24, 2017, 05:32 PM
BigmanPigman (40,545 posts)
5. When I was a teacher in CA few years ago I attended a school board meeting.
They were stopping the sale of Coke or Pepsi in the High school vending machines to "curb the high sugar" intake and ruin the health of our youth. Someone asked why they didn't stop BOTH Coke AND Pepsi. It turned out that the drink they chose to keep, for health reasons, was the one who paid more $ to the district!
That is a lesson in higher math I suppose.