Wed May 22, 2013, 05:33 PM
Bill USA (6,436 posts)
Spending by Politically Active Tax-Exempt Groups, by type of group & by political point of view
http://www.opensecrets.org/news/2013/05/501c-factsheet.html
The Center for Responsive Politics has been intensively researching and writing about politically active nonprofits -- also known as 501(c)(4) organizations, or, more colloquially, "dark money" groups -- for more than a year. Since the 2010 Citizens United Supreme Court decision freed them to participate more directly in electoral politics, they have been used to pour money into the system at an unprecedented rate.
There has been an explosion of spending by nonprofit groups over the last three election cycles, from less than $17 million in 2006 to well over $300 million in 2012.
These groups, unlike the more commonly known super PACs, are not required to divulge the names of their donors, and much of their spending is unreported, too. Their annual tax filings with the IRS list how much money they have, who their officers are and the recipients of any grants they may have made.
But when they spend their money directly in support of or opposition to a candidate, they must report to the Federal Election Commission. FEC data collected and analyzed by OpenSecrets.org shows that in the 2012 election alone, politically active nonprofits reported spending more than $308 million. Many millions more were likely spent on "issue ads" that escaped reported rules.
~~
~~
(more)
2 replies, 1267 views
Replies to this discussion thread
| | | | |
| --- | --- | --- | --- |
| 2 replies | Author | Time | Post |
| Spending by Politically Active Tax-Exempt Groups, by type of group & by political point of view (Original post) | Bill USA | May 2013 | OP |
| | Niceguy1 | May 2013 | #1 |
| | Bill USA | May 2013 | #2 |
---
Response to Bill USA (Original post)
Wed May 22, 2013, 07:20 PM
Niceguy1 (2,467 posts)
1. unions
Were included in the Citizens United ruling aswell. How about including their data, aswell. I know people who have had their dues increased, against there will, for an election in a couple weeks. And they don't even support what they're having to pay for.
---
Response to Niceguy1 (Reply #1)
Wed May 29, 2013, 07:15 PM
Bill USA (6,436 posts)
2. according to Opensecrets.org Business contributes about 19 times labor contributions..link provided.
Last edited Tue Jun 11, 2013, 04:38 PM - Edit history (1)
http://www.opensecrets.org/overview/blio.php
total contributions (i.e. of those that must be reported)
Business: $2,708,652,702
Labor: †††††† $141,153,422
$2,708,652,702
† = 19
†††$141,153,422
[font size="3"] Republican Sucker: "Republicans said if we vote for them we'd all become millionaires with all that 'opportunity'. How come there are no jobs and we don't have anything to eat? "
ANSWER: 'opportunity' = deregulation ...followed by economic collapse.. no jobs....or jobs at less than living wages... whether it's 1932 or 2008, Trickle Down economics is bullshit.
VOTE REPUBLICAN SO YOU KIDS CAN EAT DIRT (hey, it's good for their immune system)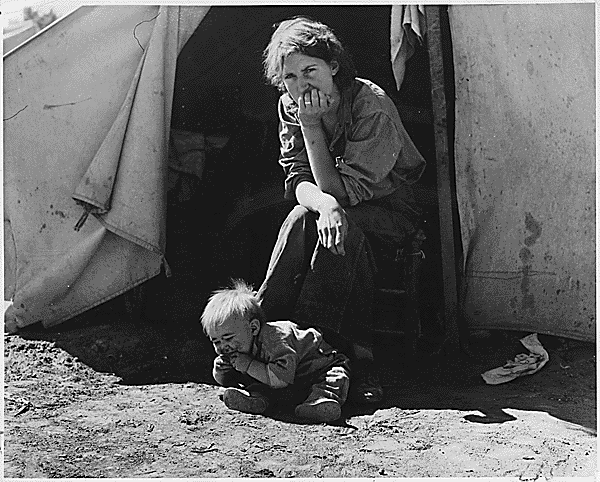 [/font]
http://blog.nj.com/njv_tom_moran/2011/09/by_widening_gap_between_rich_a.html
[div class="excerpt" style="width:auto;float:right;"]
"Class warfare may make for really good politics, but it makes for rotten economics. We donít need a system that
seeks to divide people. We donít need a system that seeks to prey on peopleís fear, envy and anxiety."
ó Rep. Paul Ryan (R-Wis.), responding to President Obamaís call to increase taxes on millionaires
This is the official Republican line, and itís enough to make your head explode when you look at the facts about wealth and income in America.
The bottom line: Yes, we are engaged in class warfare. But the target is the middle class, not the rich.
Shake the numbers any way you want and the answer is the same: Millionaires are getting richer fast, and their tax burden has been cut in half since World War II. The middle class is slowly sinking, despite working longer hours with greater productivity. And the army of the poor is flooded with new recruits, most of them with a long history of working in lousy, low-wage jobs.
(more)



[font size="3"]Income tax rate changes for highest and lowest income brackets[/font]