Tue Jan 22, 2013, 06:00 PM
swag (24,997 posts)
23 women file class-action lawsuit against revenge porn site
http://www.salon.com/2013/01/22/23_women_file_class_action_lawsuit_against_revenge_porn_site/
. . .
Revenge porn is what you get when jilted exes and one-time hookups submit photos and videos of their sexual exploits for public consumption. While some of the material on these sites has been stolen by strangers off of phones and computers, all of it has one big thing in common: The women in these photos and videos didn't consent to share them.
Hollie Toups, a 32-year-old resident of Beaumont, Texas, is one of those women. In addition to signing on to the lawsuit, she publicly came forward to discuss her experience with revenge porn in an effort to encourage other women to do the same.
As she told BetaBeat:
"I live in an extremely small town and the website was flooded with people that I knew," Ms. Toups said. "Those of us on there go to the grocery store and everybody recognizes you. Not everybody says something, but you get a lot of like, 'Hey, do I know you?' or, 'I recognize you from somewhere.' But then you also get people that will just come out and say it."
In addition to Texxxan.com, lawyers have also named web hosting company GoDaddy.com in the suit:
"GoDaddy is profiting off of it," said John S. Morgan, Ms. Toups' lawyer. "The reality of it is at some level this issue of revenge porn has to become a public discussion and a legislative discussion and it raises issues of corporate responsibility. Why would an organization like GoDaddy want to give its name to this type of website?"
After discovering her photos on Texxxan.com, Toups contacted the site owner and asked him to remove them. "They replied and said they would be happy to remove the pictures for me if I would enter my credit card information," she told BetaBeat. "I went from being depressed and embarrassed to being really pissed off."
This kind of extortion is common with revenge porn sites, but Toups struggled to find a lawyer willing to represent her. After much searching, John S. Morgan, an attorney in Southeast Texas, agreed to help Toups build her case.
. . . more
10 replies, 3409 views
Replies to this discussion thread
| | | | |
| --- | --- | --- | --- |
| 10 replies | Author | Time | Post |
| 23 women file class-action lawsuit against revenge porn site (Original post) | swag | Jan 2013 | OP |
| | JoeBlowToo | Jan 2013 | #1 |
| | BlancheSplanchnik | Jan 2013 | #6 |
| | Gothmog | Jan 2013 | #2 |
| | SWTORFanatic | Jan 2013 | #3 |
| | JoeyT | Jan 2013 | #4 |
| | SWTORFanatic | Jan 2013 | #7 |
| | Skittles | Jan 2013 | #8 |
| | JoeyT | Jan 2013 | #5 |
| | quadrature | Jan 2013 | #9 |
| | Doctor_J | Jan 2013 | #10 |
---
Response to swag (Original post)
Tue Jan 22, 2013, 06:05 PM
JoeBlowToo (253 posts)
1. What thell has happened to our society that we allow this?
Consenting adults doing porn...no problem. But some pervert asshole posting explicit photos or videos without the consent of all involved is not acceptable.
---
Response to JoeBlowToo (Reply #1)
Wed Jan 23, 2013, 12:42 AM
BlancheSplanchnik (17,330 posts)
6. What has hapened to men, that they have so much hatred for women?
And can't end relationships fairly?

This, violence, stalking, etc. Etc. Vast majority of it is acted out by men.
---
Response to swag (Original post)
Tue Jan 22, 2013, 06:20 PM
Gothmog (47,330 posts)
2. This is really sad
I was not aware of these sites. I wish the plaintiffs some good luck in their lawsuit
---
Response to swag (Original post)
Wed Jan 23, 2013, 12:03 AM
SWTORFanatic (385 posts)
3. Don't take video if you're having sex. I'm no prude but I have been in only
one relationship (started at 23, still going at 32). I have no problem with consenting adults doing anything they want but:

I would never allow a video camera in the bedroom.
---
Response to SWTORFanatic (Reply #3)
Wed Jan 23, 2013, 12:37 AM
JoeyT (6,785 posts)
4. You don't know what you allow.
Do a google image search for hidden camera. It's almost impossible to spot the camera in some of that stuff even when you know it's a camera and you blow up the image. You certainly wouldn't spot it if you weren't looking for it.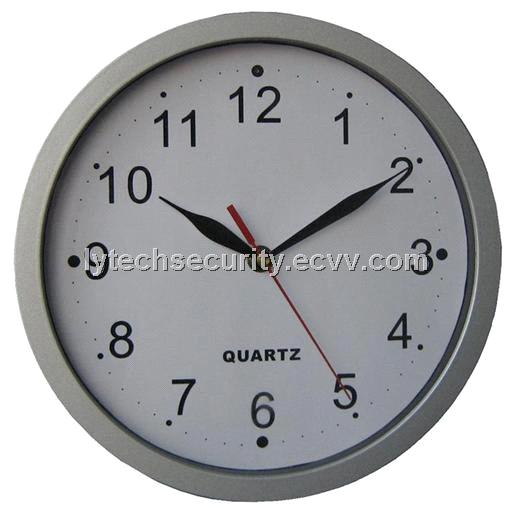 If you can't find it, it's in the top dot above the 12.
I'd rather not blame the victims here. Even if they DID consent to having pictures taken, consent to one thing doesn't mean consent to everything. Consent is never implied.
---
Response to JoeyT (Reply #4)
Wed Jan 23, 2013, 12:54 AM
SWTORFanatic (385 posts)
7. Don't get me wrong, I don't think it's right unless they consented to have
pictures/videos posted on that site... even if they consented to video of the sexual encounter.

I have just had guys (and I am a lesbian, and these guys know it) see my picture and ask for "nudez" and I just think, do you think I'm fucking dumb?

One guy actually seemed genuinely surprised that I didn't ever take a nude photo of myself. Not like he was using it as a ploy or something to get me to do it. Also, I was told by another guy who had video of him and some of his exes having sex and I asked him about that he said he promised it would be for his private use blah blah blah. I think he was also genuine about it, but I was at the same time thinking, really how fucking dumb can you be?

And yeah that is extra fucked up if it is taken with a hidden camera. Not that "for private" videos being put up on a website isn't fucked up enough...

But yeah I do think a lot of people (majority) do consent to the actual "for private use" and that is just dumb dumb dumb. Again, still wrong to post them but really dumb. I will never consent to that.
---
Response to SWTORFanatic (Reply #7)
Wed Jan 23, 2013, 12:59 AM
Skittles (117,452 posts)
8. I agree with you
what these guys do is wrong but these gals are stupid beyond belief....and don't even get me started on celebrities who have nude photos of themselves on their CELL PHONES
---
Response to swag (Original post)
Wed Jan 23, 2013, 12:38 AM
JoeyT (6,785 posts)
5. Good. I hope they win and the people running the sites lose their asses. n/t
---
---
Response to swag (Original post)
Wed Jan 23, 2013, 08:00 PM
Doctor_J (36,392 posts)
10. One of the "Men's" sites I visit infrequently has ads for those
not the porn itself, but PG-rated pics for links. I didn't realize that the younger generation was so exhibitionist. Then you read/hear about Boink magazine and its bretheren, and it really makes you wonder where we'll be in another 15 years.