Fri Jun 11, 2021, 10:22 AM
marmar (73,172 posts)
"We Do This For The Water": Indigenous Organizers Defend Menominee River
"We Do This For The Water": Indigenous Organizers Defend Menominee River
Indigenous water protectors confront massive mining companies, building community on the way.
CAROL AMOUR JUNE 10, 2021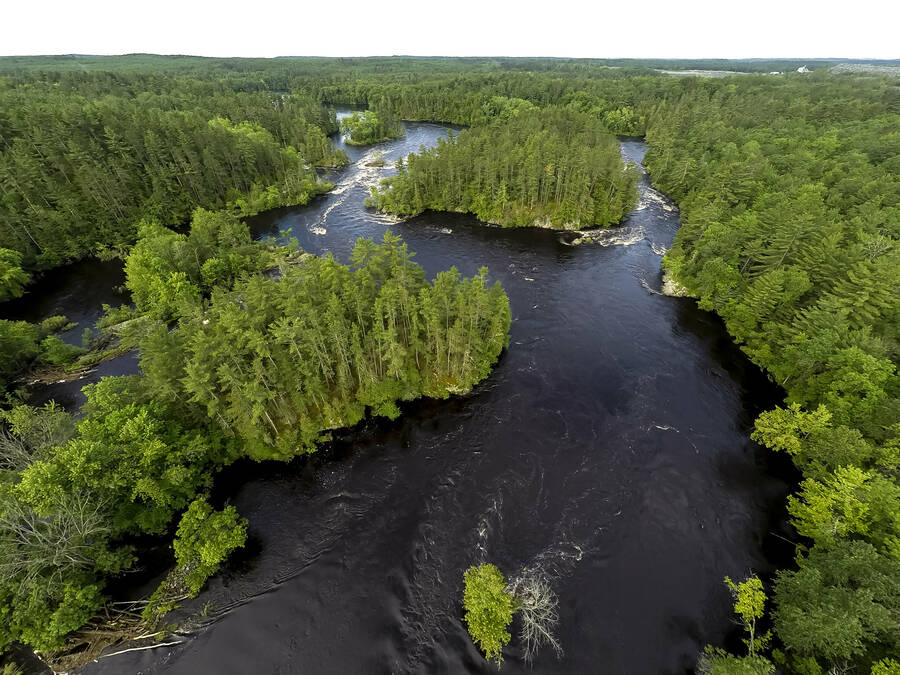 (
In These Times
) The Menominee River forms Wisconsin's Northeastern border with Michigan, winding for about 120 miles and opening into Lake Michigan's Green Bay. About thirty-five miles from the mouth of the river sits the proposed location of the Back Forty Mine, a project by the Canadian mining company, Aquila Resources.
The open pit mine that the company intends to dig out of land a mere 150 feet from the Menominee River in Michigan would be deeper than the height of the tallest building in Wisconsin, at 750 feet. The proposed mine will extract gold and sulfide from the banks of the river.
Opponents of the mining project warn that sulfide wastes will pollute the Menominee River, which provides the spawning grounds for one of the largest populations of lake sturgeon in the Lake Michigan basin. Moreover, the proposed mining site sits on the original tribal homeland of the Menominee Nation, whose sacred place of origin lies at the mouth of the Menominee River. Sturgeon also have great cultural significance to the Menominee, whose reservation is currently located about 85 miles southwest of the proposed mine site.
And although the Michigan Department of Environmental Quality initially granted Aquila permission to build on that location, the company's ability to begin mining has been stalled — possibly for good. Ruling in favor of the Menominee Nation, on January 5, a Michigan Administrative Law Judge revoked Aquila's permit for an open pit mine. The decision was based largely on Aquila's lack of information on the projected environmental impact of the Back Forty Mine and the dangers of cultural desecration to sacred sites in the homeland of the Menominee. ..............(more)
https://inthesetimes.com/article/menominee-river-water-protectors-resist-mining
0 replies, 733 views