Mon Jan 11, 2021, 08:19 PM
Judi Lynn (145,913 posts)
Public use of Nazi salute rocks archaeology conference
By Lizzie Wade
Jan. 11, 2021 , 3:30 PM
Attendees at last week's annual meeting of the Society for Historical Archaeology (SHA) were shocked by a public, online altercation that included a past president of the organization using a Nazi salute and phrase during the conference's opening plenary session.
Liz Quinlan, a doctoral student at the University of York, was thrilled to be an invited speaker at the plenary on Wednesday, 6 January. She served as the accessibility and inclusion coordinator of both the January 2020 conference, held in person in Boston, and this year's virtual conference. As she was talking about her work, which included an LGBTQ+ guide to Boston in 2020 and a push to provide live closed captioning and transcripts of the virtual sessions this year, she was interrupted by attendee Robert Schuyler, an archaeologist at the University of Pennsylvania (UPenn) and SHA president in 1982. Schuyler unmuted himself on Zoom and asked for the floor. He urged members to attend 2022's in-person meeting in Philadelphia, then asked how the pandemic had affected SHA's membership renewal numbers.
"This is not the place for you to bring this up," Quinlan responded. Schuyler then raised his voice and said, "I'm sorry, but I have freedom of speech and you're not going to tell me this is not the place for me to bring this up."
"I am attempting to utilize the position the SHA gave me to speak about important topics [of accessibility and inclusion]," Quinlan said.
Schuyler then thrust his arm in the air and said, "Sieg heil to you."
More:
https://www.sciencemag.org/news/2021/01/public-use-nazi-salute-rocks-archaeology-conference
11 replies, 1689 views
Replies to this discussion thread
| | | | |
| --- | --- | --- | --- |
| 11 replies | Author | Time | Post |
| Public use of Nazi salute rocks archaeology conference (Original post) | Judi Lynn | Jan 11 | OP |
| | Judi Lynn | Jan 11 | #1 |
| | Karadeniz | Jan 11 | #2 |
| | Bobstandard | Jan 11 | #5 |
| | marble falls | Jan 11 | #10 |
| | DavidDvorkin | Jan 11 | #11 |
| | magicarpet | Jan 11 | #3 |
| | Judi Lynn | Jan 11 | #4 |
| | MoonchildCA | Jan 11 | #6 |
| | al bupp | Jan 11 | #7 |
| | AllaN01Bear | Jan 11 | #8 |
| | thucythucy | Jan 11 | #9 |
---
Response to Judi Lynn (Original post)
Mon Jan 11, 2021, 08:22 PM
Judi Lynn (145,913 posts)
1. Students demand Penn fire anthropology professor who used Nazi phrase and salute
By Elizabeth Meisenzahl 9 hours ago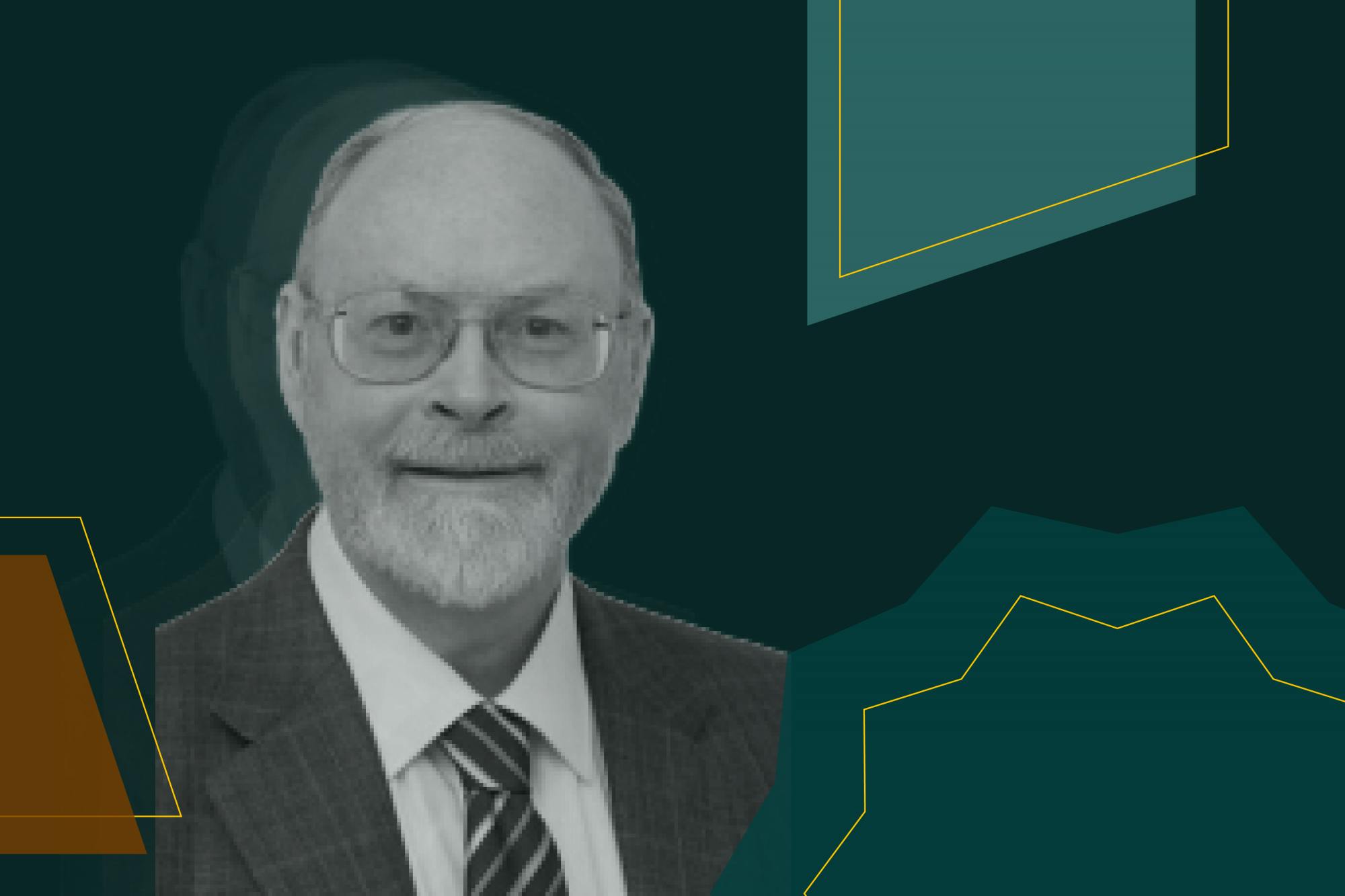 Credit: Alana Kelly
Students are calling on Penn to fire a professor after a video of him using a Nazi phrase and salute at an archaeological conference gained attention on social media on Saturday.
Robert Schuyler, an associate professor of anthropology and associate curator-in-charge of the historical archaeology section at the Penn Museum, held his arm in a Nazi salute and used the Nazi phrase "Sieg heil" during a brief altercation with an invited speaker. He told The Daily Pennsylvanian that he believed his speech was being suppressed and was attempting to reference the limits on free speech in Nazi Germany, but added that he later regretted his actions and does not endorse Nazism.
"The University is initiating a review to determine the appropriate course [of] action," University spokesperson Stephen MacCarthy wrote in an emailed statement to the DP on Sunday afternoon.
Anthropology Department Chair Kathleen Morrison told the DP on Saturday that she was "appalled" by his behavior and notified the Penn Museum, the provost, and the deans of the School of Arts and Sciences to set up meetings to discuss the matter. She added that she does not believe it is healthy for Schuyler to be in contact with students.
More:
https://www.thedp.com/article/2021/01/penn-professor-hitler-nazi-salute-anthropology-reactions-fire
---
Response to Judi Lynn (Original post)
Mon Jan 11, 2021, 08:23 PM
Karadeniz (12,531 posts)
2. Stupid, but he wasn't advocating for Hitler. He was indicating that Quinlan, in his opinion, was
Being dictatorial. There's no plus side to making your point by invoking Hitler.
---
Response to Karadeniz (Reply #2)
Mon Jan 11, 2021, 08:33 PM
Bobstandard (332 posts)
5. Classic enabling
"Sure, he called him a n****r, but that's not what he meant that's not what's in his heart."

That dog won't hunt.

A guy who says "sieg heil" and uses the Nazi salutes knows exactly how incendiary it is and means it to be. He means to disrespect and intimidate the speaker in exactly the way a Nazi would.
---
Response to Bobstandard (Reply #5)
Mon Jan 11, 2021, 09:36 PM
marble falls (37,698 posts)
10. +100! Let alone that this is a planned meeting with an agenda with her presentation ...
... he interrupted a program. He's not stupid, and he understood what he's said.

Maybe he needs some time off, but he also needs to apologize to the speaker and to the organization for interrupting.

Acting out on his need to belittle a woman is the more disturbing problem.
---
Response to Karadeniz (Reply #2)
Mon Jan 11, 2021, 09:48 PM
DavidDvorkin (17,922 posts)
11. I agree, Karadeniz.
---
Response to Judi Lynn (Original post)
Mon Jan 11, 2021, 08:25 PM
magicarpet (9,994 posts)
3. Well,.... He seems pleasant....
---
Response to Judi Lynn (Original post)
Mon Jan 11, 2021, 08:25 PM
Judi Lynn (145,913 posts)
4. UPenn Students Say Professor Who Used Nazi Language, Salute During Panel Should Be Fired
Cecilia Levine
01/11/2021 2:33 p.m.
University of Pennsylvania canceled classes for students of a well-known archaeology professor accusing of using Nazi rhetoric and performing a Nazi salute to berate a young female panelist during an annual conference last week.
Robert Schuyler was among several archaeology experts in the conference, happening hours after Trump supporters stormed the U.S. Capitol last Wednesday, conference participant Dr. Kristina Killgrove said on Twitter.
Schuyler said he had questions, "but they ended up being irrelevant to Liz's presentation and to the plenary topic itself," Killgrove said.
"As Liz told him this wasn't the place and held the floor, he shouted her down."
Link to tweet
. . .
https://dailyvoice.com/new-jersey/fairlawn/schools/upenn-students-say-professor-who-used-nazi-language-salute-during-panel-should-be-fired/801224/
---
Response to Judi Lynn (Original post)
Mon Jan 11, 2021, 08:37 PM
MoonchildCA (1,165 posts)
6. What people think is free speech,
and what it actually is, is becoming my new pet peeve.
---
Response to Judi Lynn (Original post)
Mon Jan 11, 2021, 08:38 PM
al bupp (1,908 posts)
7. He exercised his right to be an asshole /nt
---
Response to Judi Lynn (Original post)
Mon Jan 11, 2021, 08:39 PM
AllaN01Bear (5,220 posts)
8. that isnt free speach. hate speach isnt allowed .
in germany the zig heil hitler salute is a automatic goto jail card . should be here .
---
Response to Judi Lynn (Original post)
Mon Jan 11, 2021, 08:59 PM
thucythucy (5,661 posts)
9. It is significant to me that the speaker he wanted to interrupt
was there to discuss issues of inclusion.

Conservatives have a real problem with people with disabilities (as well as people of color, women, LGBTQs etc.).

Don't know the man, but I would bet he thinks making any effort to include people with disabilities in academia is somehow beneath the attention of serious scholars.

Just a guess, and I could very well be wrong, but I've seen this "thinking" before.