Mon Nov 30, 2020, 06:54 AM
appalachiablue (29,799 posts)
Universal Basic Income: An Option For Europe?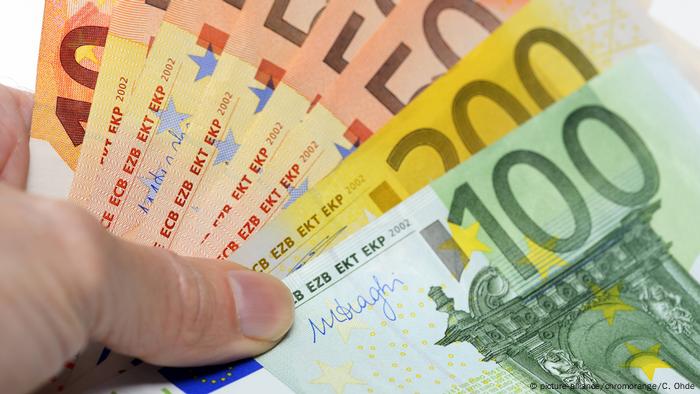 - 'Universal basic income: An option for Europe?'- DW, Nov. 28, 2020. Views on a guaranteed basic income vary drastically across Europe — some see it as a springboard, while others call it a hammock. Now, an EU citizens' initiative is urging the European Commission to take up the issue. -Excerpts:
What if people no longer had to worry about their income? Marwa Fatafta has often asked herself that question. "So much anxiety and stress would simply vanish," said Fatafta, who came to Germany as a Palestinian migrant and made a life for herself in Berlin,"To me, it was clear quite early on that freedom also means being financially independent," Fatafta told DW. At first, she had hoped to live from her art, but when she realized it would not give her a regular income she gave up that dream. Today, Fatafta works for Access Now, an organization that promotes digital personal rights.
Fatafta is one of about 2 million people in Germany who has applied to the Basic Income Pilot Project. Starting next spring, 122 of the applicants will receive €1,200 ($1,422) per month for three years. No strings attached. The study initiated by the German Institute for Economic Research (DIW) and My Basic Income, a Berlin-based nonprofit, hopes to determine the effects of an unconditional universal basic income (UBI) on society.
..Many European countries are debating the idea of a basic income..The idea is to reduce regional differences, while strengthening economic and social cohesion across the continent..Supporters in France, however, are more heterogeneous and include members of the environmental movement, people dedicated to fighting poverty and other liberal thinkers, Blaschke told DW.. But in Poland or Malta, countries that according to Blaschke have no major civic movements or citizens' groups, public debate on the issue is almost non-existent..
Finland: In 2017 and 2018, 2,000 randomly chosen unemployed Finns received a monthly basic income of €560 instead of the usual unemployment benefits — with no applications, no forms and no bureaucracy. They were allowed to earn as much money on the side as they wanted...
More + Video, 'Finland UBI Experiment,'
https://www.dw.com/en/universal-basic-income-an-option-for-europe/a-55711679
0 replies, 558 views