Fri Feb 9, 2018, 01:14 PM
niyad (64,900 posts)
Air Force Academy mismanaged sexual assault program, Pentagon says
(how much are we paying for these academies???)
Air Force Academy mismanaged sexual assault program, Pentagon says
Zachary Cohen
By Zachary Cohen, CNN
Updated 8:57 PM ET, Wed February 7, 2018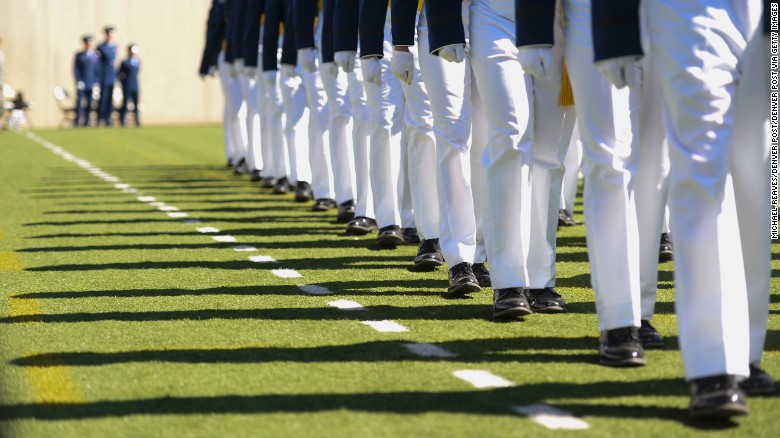 Washington (CNN)The US Air Force Academy mismanaged its sexual assault prevention and response program during the 2017 academic year and failed to comply with the military's victim assistance and advocacy policy, according to the Department of Defense's annual assessment of service academies released Wednesday. Overall, the Pentagon's Sexual Assault Prevention and Response Office's assessment found that reporting of sexual assault at the service academies increased in the 2017 school year -- documenting a total of 112 reports of sexual assault, up from 86 reports received in the prior year.
"Most of the reporting increase occurred at the US Military Academy following a change in reporting policy and the relocation of its victim assistance office," according to the DOD.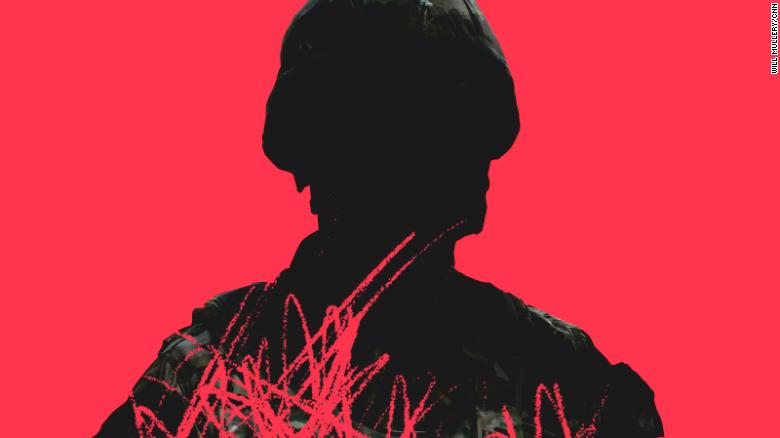 From fellow soldier to 'monster' in uniform: #MeToo in the military
"We are absolutely committed to making the Academies safe," Robert Wilkie, under secretary of defense for personnel and readiness, said in a press release. "It is imperative that these future officers understand how eliminating sexual harassment and assault advances our ability to protect the nation." Based on feedback from focus groups involving 188 cadets/midshipmen, and 107 faculty, and staff participants, the report "revealed that most cadets and midshipmen knew how to report and obtain support should they experience a sexual assault."
But while it concluded that the US Military Academy and US Naval Academy were in compliance with Pentagon policies that "govern sexual assault and sexual harassment prevention, victim assistance and advocacy, investigation, accountability, and assessment," the report determined that the mismanagement of victim response programs at the Air Force Academy did not meet that standard. "Sexual assault prevention and response program mismanagement at the US Air Force Academy put it out of compliance with Department and Air Force victim assistance and advocacy policy," the report said. "Given this discrepancy, the Air Force Academy is in partial compliance overall."
Allegations late in the academic year prompted a commander directed investigation at the Air Force Academy which disclosed "significant evidence of mismanagement and unprofessionalism that negatively impacted victim advocacy and assistance rendered to a number of cadets," the assessment stated.
"While the Air Force Academy investigated and took steps to correct these problems, greater oversight of response programs and personnel is required at all three Academies," it said. The DOD report did not detail the specific nature of these problems.
. . . .
https://www.cnn.com/2018/02/07/politics/dod-service-academies-sexual-assault-report/index.html
0 replies, 614 views