(27,607 posts)
Mon Feb 6, 2012, 11:08 PM
Feb 2012
Toons: All Lemons, Trump Slots, Our Collective Bargaining Right and More. - 2/6/12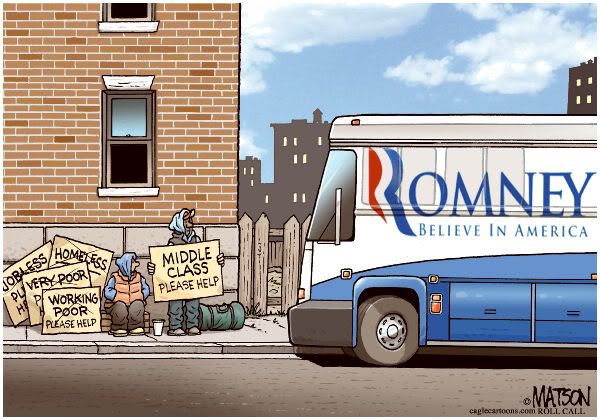 By RJ Matson, The St. Louis Post Dispatch - 2/6/2012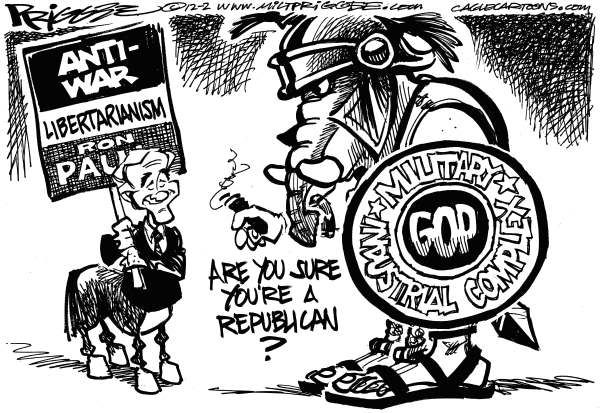 By Milt Priggee, www.miltpriggee.com - 2/6/2012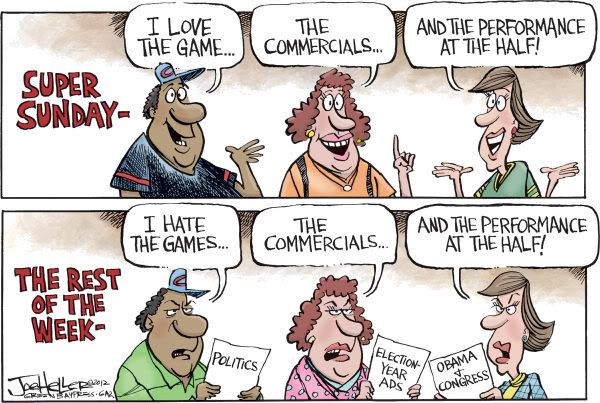 By Joe Heller, Green Bay Press-Gazette - 2/6/2012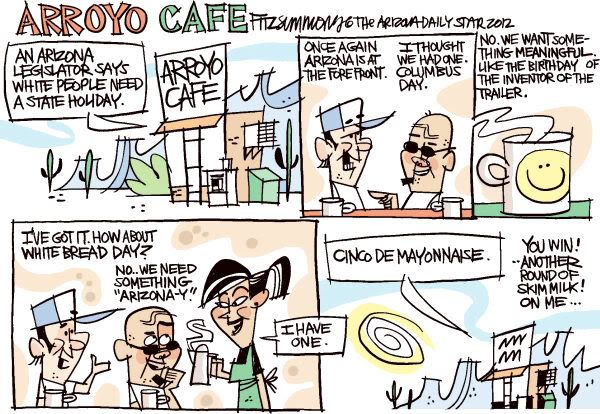 By David Fitzsimmons, The Arizona Star - 2/6/2012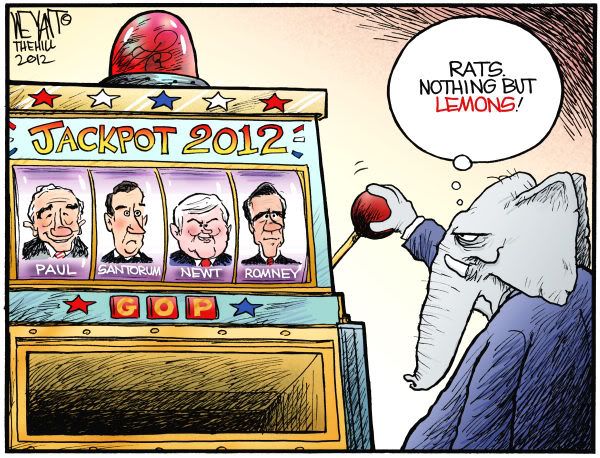 By Chris Weyant, The Hill - 2/6/2012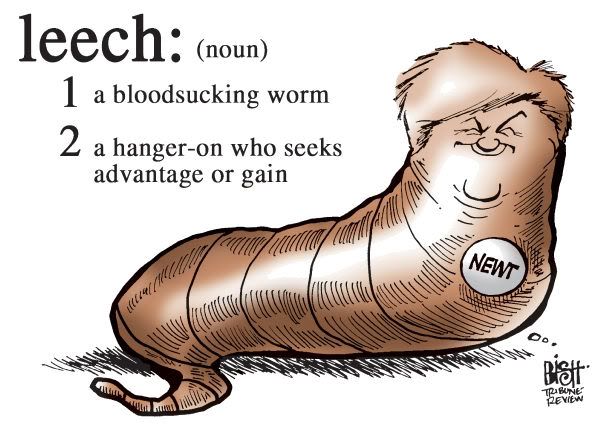 By Randy Bish, Pittsburgh Tribune-Review - 2/6/2012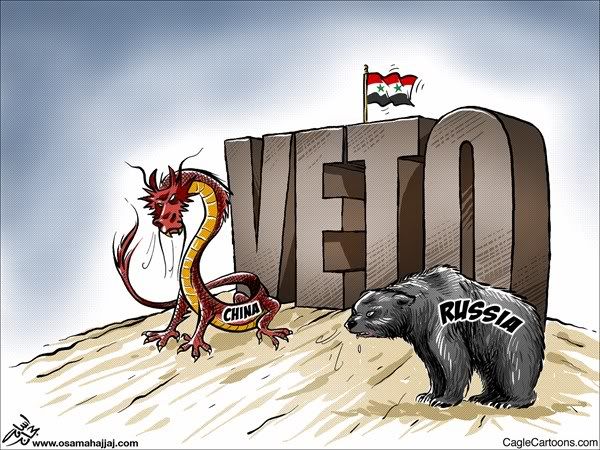 By Osama Hajjaj, Abu Mahjoob Creative Productions - 2/6/2012
By Cardow, The Ottawa Citizen - 2/6/2012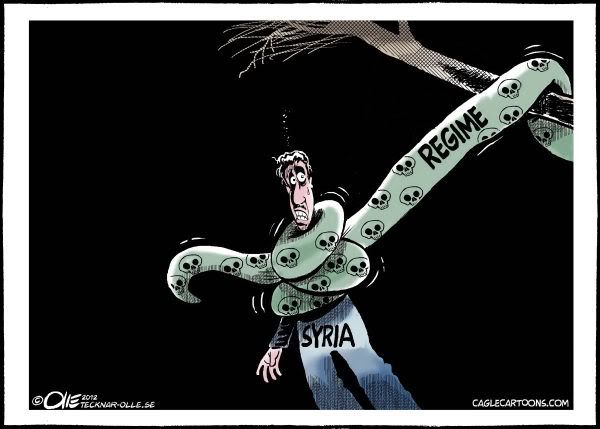 By Olle Johansson, Sweden - 2/6/2012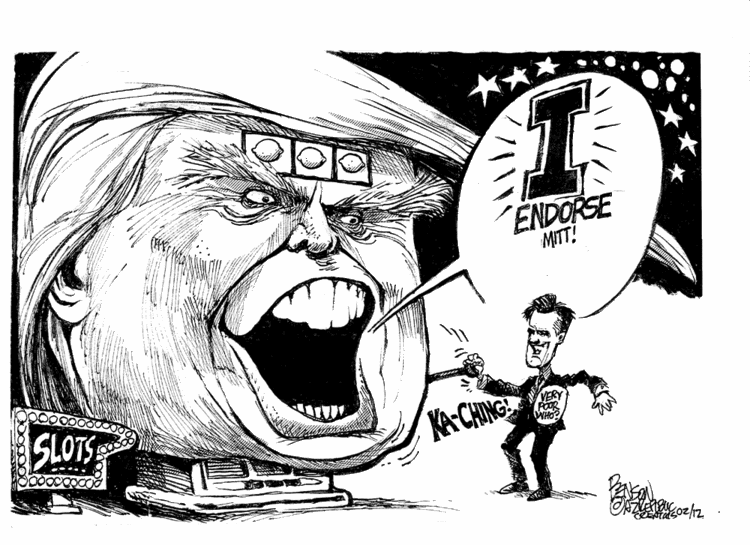 By Steve Benson, February 06, 2012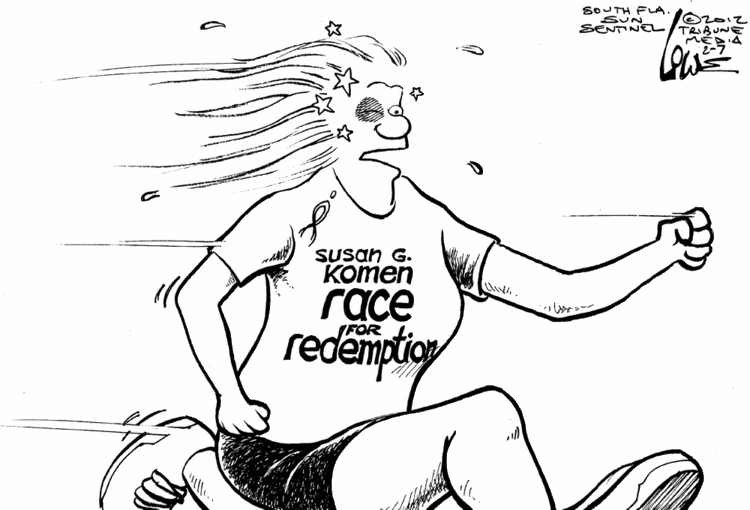 By Chan Lowe, February 06, 2012
By Mike Luckovich, February 05, 2012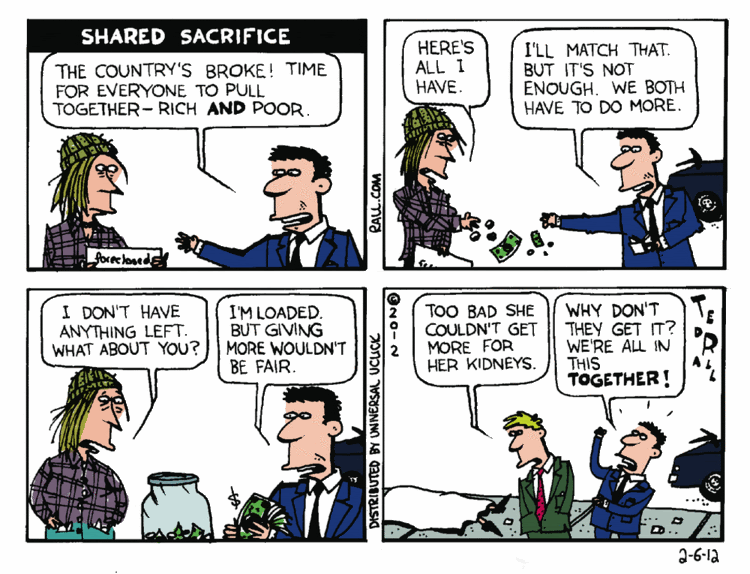 By Ted Rall, February 06, 2012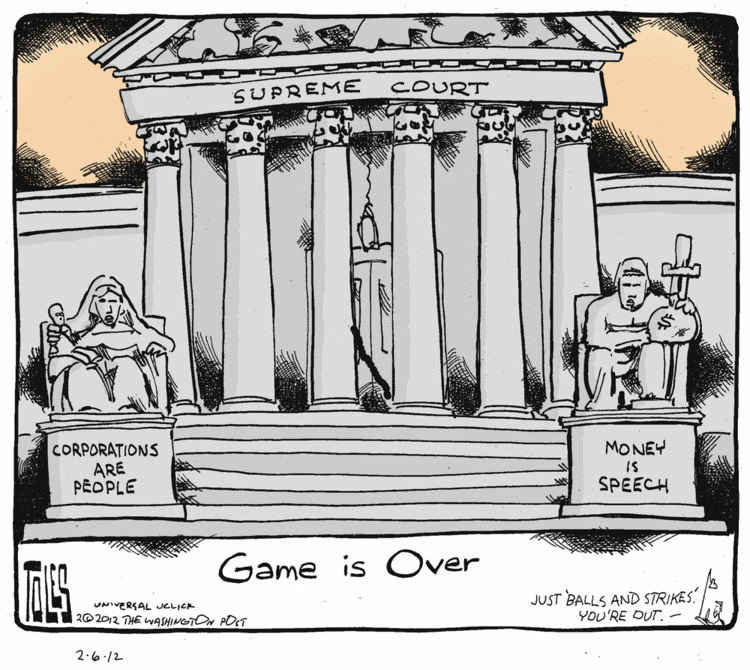 By Tom Toles, February 06, 2012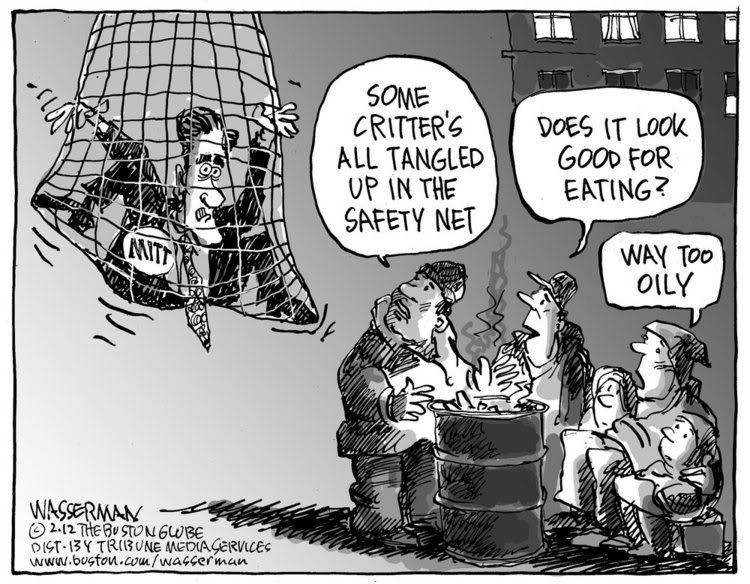 By Dan Wasserman, February 05, 2012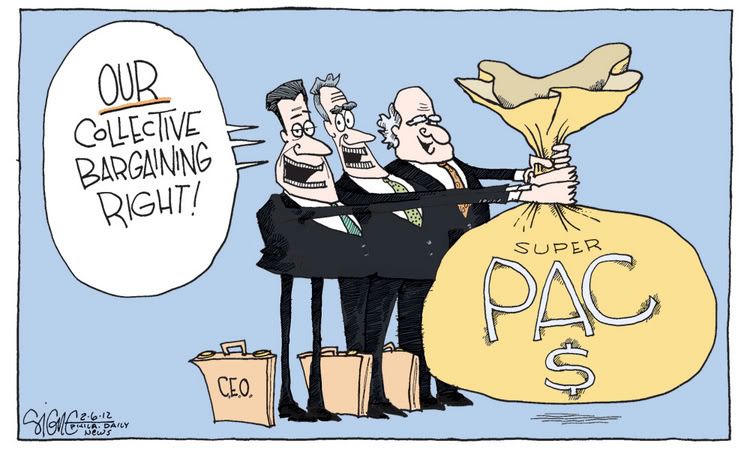 By Signe Wilkinson & Signe Wilkinson, February 06, 2012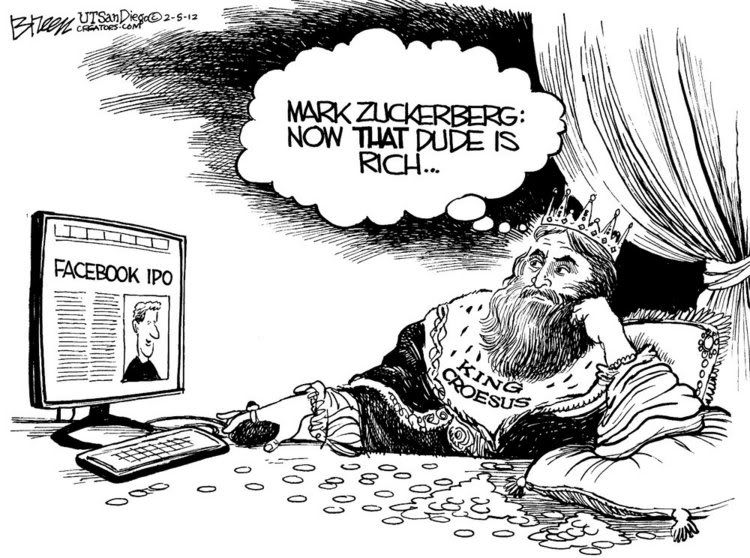 By Steve Breen, February 05, 2012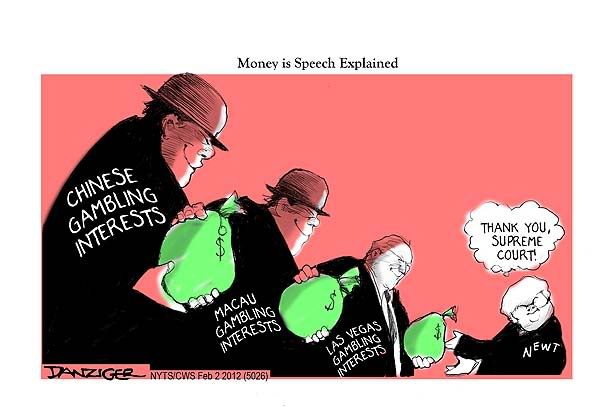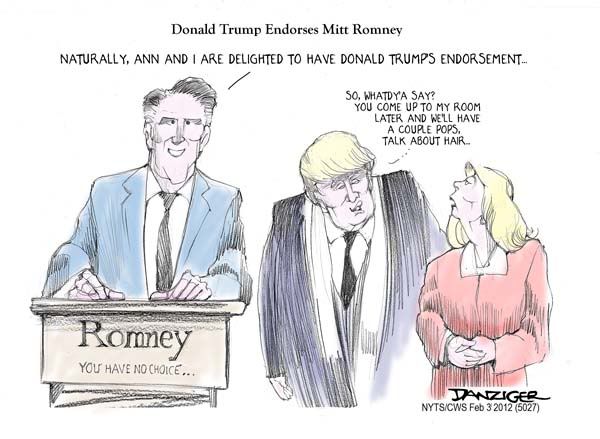 By Jeff Danziger, February 06, 2012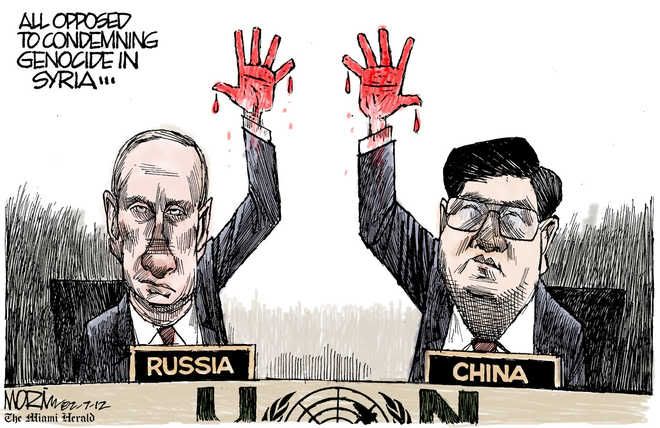 By Jim Morin, February 07, 2012
Note: Thank you to all who have given hearts for Planned Parenthood! Credit: Cagle Cartoons, Universal UClick.
3 replies
= new reply since forum marked as read
Highlight:
None

Don't highlight anything
5 newest

Highlight 5 most recent replies
Recommended

Highlight replies with 5 or more recommendations
Toons: All Lemons, Trump Slots, Our Collective Bargaining Right and More. - 2/6/12 (Original Post)
ellisonz
Feb 2012
OP
LOL
LiberalLovinLug
Feb 2012
#3
Tue Feb 7, 2012, 02:15 AM
Feb 2012
2. "Pardon me, do you have any Grey Poupon?"
Tue Feb 7, 2012, 02:37 AM
Feb 2012
Agreed, I like it when there's kinda a scatter-shot of subjects.
Tue Feb 7, 2012, 03:45 PM
Feb 2012
Good stuff!

Although the Supreme Court one about Citizens United decision is downright scary.