Mon Jun 27, 2022, 08:45 AM
Omaha Steve (87,783 posts)
Seoul urges China, Russia to prevent North Korean nuke test
Source:
AP
By KIM TONG-HYUNG
SEOUL, South Korea (AP) — A top South Korean official said Monday that North Korea is increasingly targeting the South with its nuclear arms program, and urged China and Russia to persuade the North not to conduct a widely expected nuclear test.
Unification Minster Kwon Youngse's comments came after North Korean leader Kim Jong Un re-emphasized his nuclear ambitions in a key military meeting last week and approved unspecified new operational duties for front-line army units.
Experts say North Korea could be planning to deploy battlefield nuclear weapons along its tense border with South Korea. During a prolonged stalemate in nuclear diplomacy, North Korea has spent much of the past three years expanding its arsenal of short-range solid-fuel missiles that are potentially capable of evading missile defenses and striking targets throughout South Korea, including U.S. bases there.
U.S. and South Korean officials say that North Korea has all but finished preparations for its first nuclear test since September 2017, when it claimed to have detonated a thermonuclear warhead designed for intercontinental ballistic missiles. North Korea may use its next nuclear test to claim that it has acquired the ability to build small nuclear warheads that can be placed on short-range missiles or other new weapons systems it has demonstrated in recent months, analysts say.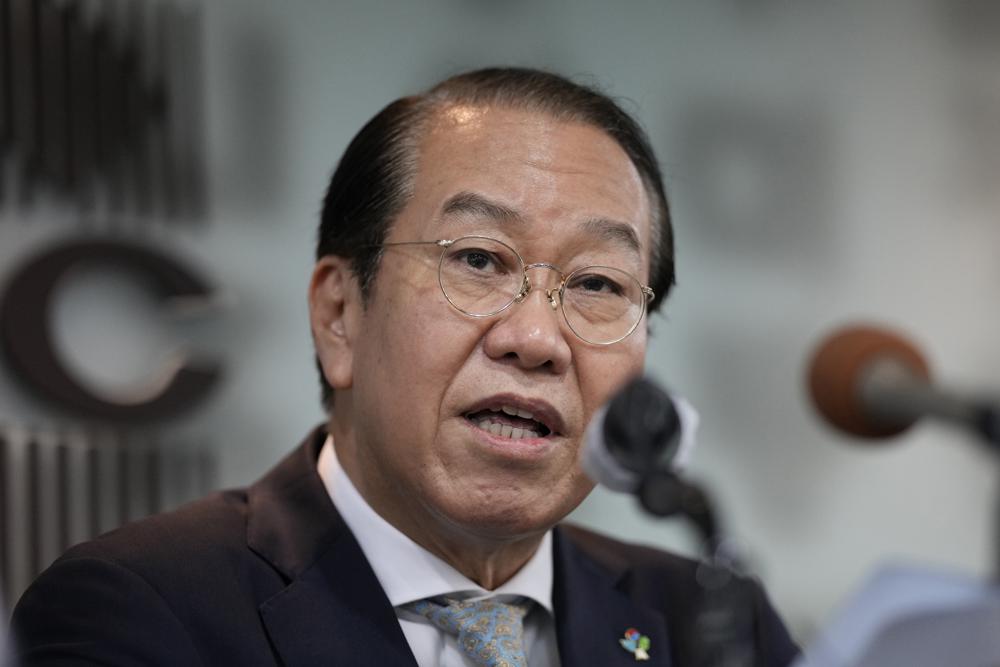 South Korean Unification Minister Kwon Youngse speaks during a news conference in Seoul, South Korea, Monday, June 27, 2022. Kwon said that North Korea is increasingly targeting the rival South with its nuclear arms buildup and called for Beijing and Moscow to step up efforts to persuade the North to refrain from conducting a possibly imminent nuclear test explosion. (AP Photo/Lee Jin-man)
Read more:
https://apnews.com/article/russia-ukraine-china-diplomacy-seoul-south-korea-4dd472022bad5f926d452a0c81885a05
0 replies, 532 views