Thu Oct 1, 2020, 04:00 PM
Eugene (49,913 posts)
South Carolina GOP asks Supreme Court to reinstate mail-in ballot witness requirement
Source:
Washington Post
South Carolina Republicans asked the Supreme Court on Thursday to reinstate the witness signature requirement for mail ballots ahead of the November election, extending the legal turmoil over the rule even as tens of thousands of ballots have been sent to voters across the state.
The request to the high court comes after the U.S. Court of Appeals for the 4th Circuit on Wednesday left in place an order blocking the requirement because of the risks associated with in-person voting during the coronavirus pandemic.
The legal battle over the mechanics of absentee mail-in voting in South Carolina is one of two voting cases Republicans have appealed to the Supreme Court in the weeks before the Nov. 3 contest. Earlier this week, Pennsylvania's Republican legislative leaders asked the justices to block a decision to count ballots received by mail up to three days after Election Day.
South Carolina lawmakers told the Supreme Court that the legislature took steps to expand absentee voting because of the pandemic but intentionally did not suspend the witness requirement, "deeming it an important tool for deterring fraud and promoting confidence in this unprecedented election."
-snip-
By Ann E. Marimow
10/1/2020, 3:09:11 p.m.
Read more:
https://www.washingtonpost.com/politics/south-carolina-ballot-supreme-court/2020/10/01/874dd598-040d-11eb-b7ed-141dd88560ea_story.html
7 replies, 999 views
Replies to this discussion thread
| | | | |
| --- | --- | --- | --- |
| 7 replies | Author | Time | Post |
| South Carolina GOP asks Supreme Court to reinstate mail-in ballot witness requirement (Original post) | Eugene | Oct 1 | OP |
| | leftofthestorm | Oct 1 | #1 |
| | cayugafalls | Oct 1 | #2 |
| | iluvtennis | Oct 1 | #4 |
| | BumRushDaShow | Oct 1 | #3 |
| | C Moon | Oct 1 | #5 |
| | RussBLib | Oct 1 | #6 |
| | DallasNE | Oct 1 | #7 |
---
Response to Eugene (Original post)
Thu Oct 1, 2020, 04:12 PM
leftofthestorm (104 posts)
1. How quick does this get heard??
---
Response to Eugene (Original post)
Thu Oct 1, 2020, 04:17 PM
cayugafalls (3,665 posts)
2. This can't stand. If they win this there is no time to issue new ballots and all those who
already voted using the current ballots will have to be counted as valid.

Their fuckery is starting to get on my nerves...
---
Response to cayugafalls (Reply #2)
Thu Oct 1, 2020, 04:37 PM
iluvtennis (13,553 posts)
4. +1. nt
---
Response to Eugene (Original post)
Thu Oct 1, 2020, 04:19 PM
BumRushDaShow (68,903 posts)
3. It's like every GOP loon governor got off a zoom call yesterday
and agreed to push the VOTER SUPPRESSION button effective today.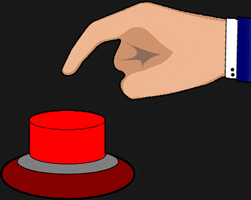 All the stuff they had originally put in place through state legislation to help their more rural, elderly, and even veterans supporters, is now being rescinded left and right.
Because. Libs.
---
Response to Eugene (Original post)
Thu Oct 1, 2020, 04:44 PM
C Moon (8,707 posts)
5. I guess this is the GOP's October surprise.
---
Response to Eugene (Original post)
Thu Oct 1, 2020, 08:56 PM
RussBLib (4,209 posts)
6. so there apparently already was a witness requirement
so keeping it in place doesn't seem outrageous.

Plenty of other things to be outraged about, though.
---
Response to Eugene (Original post)
Thu Oct 1, 2020, 11:34 PM
DallasNE (6,212 posts)
7. What Purpose Does The Witness Serve?
The witness could be a complete stranger. I suppose the wording of what the duties of the witness are could clear things up somewhat by requiring the voter provide a photo ID showing the voters name and address but the address may not match because the voter has moved and while there is a requirement to reregister in order to vote there is no requirement to get a new photo ID, especially if within the same county. I see no purpose in such requirement. Indeed, it does more harm than good - a step backwards..