Tue Aug 4, 2020, 01:28 AM
alp227 (30,618 posts)
China to retaliate if U.S. forces out Chinese journalists: Global Times editor
This discussion thread was locked as off-topic by applegrove (a host of the Latest Breaking News forum).
Source:
Reuters
China will take retaliatory measures if all Chinese journalists based in the United States are forced to leave the country, including targeting U.S. journalists in Hong Kong, Global Times Editor in Chief Hu Xijin said on Tuesday.
"Given that the US side hasn't renewed visa of Chinese journalists, Chinese side has prepared for the worst scenario that all Chinese journalists have to leave the US," Hu said on Twitter. "If that's the case, Chinese side will retaliate, including targeting US journalists based in HK."
The Global Times newspaper is published by the People's Daily, the official newspaper of China's ruling Communist Party.
Read more:
https://www.reuters.com/article/us-usa-china-media/china-to-retaliate-if-u-s-forces-out-chinese-journalists-global-times-editor-idUSKCN25002U
2 replies, 812 views
Cannot reply in locked threads
Replies to this discussion thread
| | | | |
| --- | --- | --- | --- |
| 2 replies | Author | Time | Post |
| China to retaliate if U.S. forces out Chinese journalists: Global Times editor (Original post) | alp227 | Aug 4 | OP |
| | Roy Rolling | Aug 4 | #1 |
| | applegrove | Aug 4 | #2 |
---
Response to alp227 (Original post)
Tue Aug 4, 2020, 08:26 AM
Roy Rolling (4,633 posts)
1. Reply to China and the World
In 3 months, things will change in the U.S.
You don't want to be on the wrong side of it when America awakens from it's Trump fit of madness. We're sorry world, but those who ally with this madman will find themselves as enemies.
The times, they are a-changing.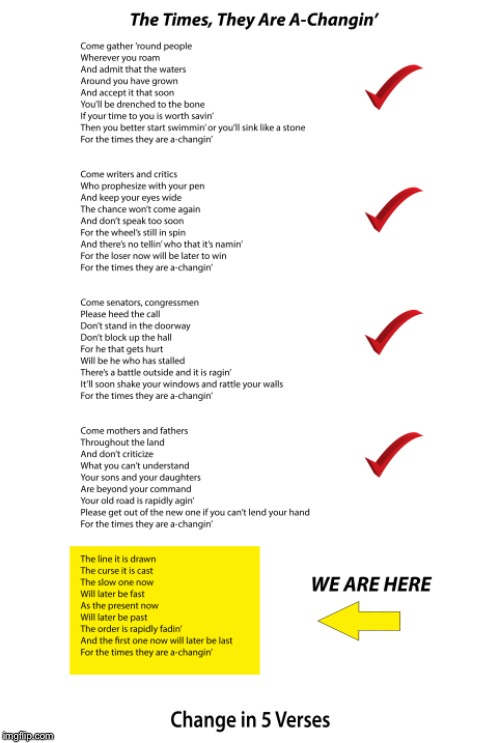 Cannot reply in locked threads
---
Response to alp227 (Original post)
Tue Aug 4, 2020, 08:20 PM
applegrove (96,312 posts)
2. After discussion with hosts ..... LOCKING
Alert message: Titled was changed after article was updated.

"Statement of Purpose

Post the latest news from reputable mainstream news websites and blogs. Important news of national interest only. No analysis or opinion pieces. No duplicates. News stories must have been published within the last 12 hours. Use the published title of the story as the title of the discussion thread."


Cannot reply in locked threads