Tue Feb 25, 2020, 04:18 PM
left-of-center2012 (21,732 posts)
Further facility closures at US bases in Europe possible as coronavirus spreads, Wolters says
Source:
Stars and Stripes
Some Army facilities in Italy could be shuttered beyond March 1 due to concerns related to the coronavirus, which the military expects will also have implications for troops in Germany, U.S. European Command's top officer, Air Force Gen. Tod Wolters, told lawmakers Tuesday.
In Vicenza, Italy, the Army has closed on-base schools, child care centers, gyms and churches after a spike in coronavirus cases in the broader region. Military personnel also have been told not to travel to areas where clusters of confirmed cases have emerged. Wolters said that there was a "50-50" possibility that the closures in Vicenza would be extended, in response to questions by Sen. Tom Cotton, R-Ark., who cited Stars and Stripes reporting at the base.
The military is also prepared to execute a coronavirus prevention plan in Germany, which is home to tens of thousands of U.S. service members and their families. "We're anticipating an increase in the number of cases in Germany," Wolters told the Senate Armed Services Committee during testimony.
The military overseas has been grappling with the rapid spread of coronavirus, particularly in South Korea, where a surge of cases has forced base access and troop movement restrictions. As cases increase in Europe, EUCOM officials have said command medical teams are closely monitoring for potential threats.
Read more:
https://www.stripes.com/news/further-facility-closures-at-us-bases-in-europe-possible-as-coronavirus-spreads-wolters-says-1.620233
---
EUCOM Commander and NATO Supreme Allied Commander Europe Gen. Tod D. Wolters testifies at a Senate Armed Services Committee hearing on Capitol Hill, Feb. 25, 2020.
Joe Gromelski/Stars and Stripes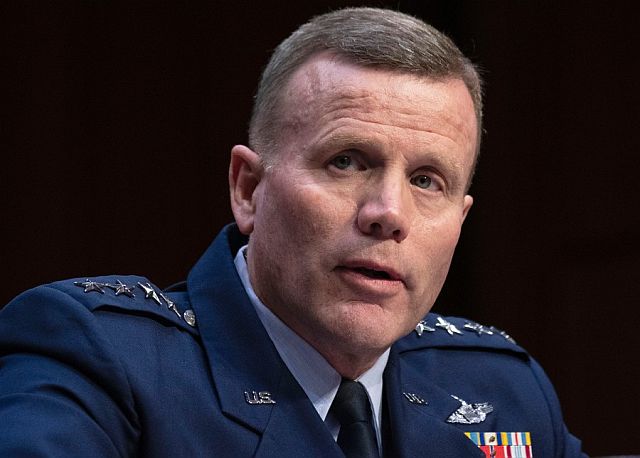 3 replies, 761 views
Replies to this discussion thread
| | | | |
| --- | --- | --- | --- |
| 3 replies | Author | Time | Post |
| Further facility closures at US bases in Europe possible as coronavirus spreads, Wolters says (Original post) | left-of-center2012 | Feb 25 | OP |
| | dewsgirl | Feb 25 | #1 |
| | Warpy | Feb 25 | #2 |
| | dewsgirl | Feb 25 | #3 |
---
Response to left-of-center2012 (Original post)
Tue Feb 25, 2020, 04:38 PM
dewsgirl (13,378 posts)
1. My son is in Qatar, his best friend and sergeant is in S.Korea,
my son's other close friend is in Kuwait, when they left all within the same couple days(mid January) , a pandemic was the last thing on my mind, now it is all that is on my mind.
---
Response to dewsgirl (Reply #1)
Tue Feb 25, 2020, 08:56 PM
Warpy (97,200 posts)
2. Just go with the statistics
The number of new cases has jumped in the past couple of days, but the fatality rate is holding steady at 3%. The highest fatality rate is among people over 80, especially those already ill. It's holding steady at just under 15%. Even if he gets it, he's likely to be OK

Remember, coronaviruses also cause some common colds out there. This is worse because it dives for the lower respiratory system and I can tell you from personal experience, that kind of thing is miserable. However, that also makes it less contagious than upper respiratory infections like colds and flu.

What is not so great is the panic around the Persian Gulf right now, everybody's canceling everybody else's airline flights because it seems to have arrived in Iran and possibly Dubai.

IOW: Rotten disease, low mortality, less contagious than colds.
---
Response to Warpy (Reply #2)
Tue Feb 25, 2020, 09:10 PM
dewsgirl (13,378 posts)
3. My son spent the day offbase in Doha Saturday, at what sounds
like a theme park inside of a mall, as he is telling me about what all they did, my mind was just going over the possible scenarios. I have been trying to focus on the statistics, it's hard. Thank you.