Fri Jul 19, 2019, 05:25 PM
brooklynite (53,444 posts)
Three members of RAM sentenced in federal court
Source:
The Daily Progress
Three California men involved with a violent white supremacist group have been sentenced in federal court for being part of a conspiracy to riot in Charlottesville and in California.
Benjamin Daley, Michael Miselis and Thomas Gillen, are among a dozen members of the white-supremacist organization formerly known as the Rise Above Movement (RAM) who have been charged with planning and committing violence at rallies. The three punched, kicked and head-butted counter-protesters in Charlottesville during the weekend of the Unite the Right rally, as well as at California rallies.
Daley, 26, of Torrance, California, was sentenced today to 37 months in prison. Gillen, 25, of Redondo Beach, was sentenced to 33 months in prison. Miselis, 30, of Lawndale, Calif., was sentenced to 27 months in prison.
A fourth defendant, Cole Evan White, will be sentenced at a future date. All four defendants previously pleaded guilty to one count of conspiracy to riot.
Read more:
https://www.dailyprogress.com/news/local/three-members-of-ram-sentenced-in-federal-court/article_eb964880-ec39-56d9-ac35-4fa56c4422a0.html
5 replies, 1216 views
Replies to this discussion thread
| | | | |
| --- | --- | --- | --- |
| 5 replies | Author | Time | Post |
| Three members of RAM sentenced in federal court (Original post) | brooklynite | Jul 19 | OP |
| | TygrBright | Jul 19 | #1 |
| | denbot | Jul 19 | #2 |
| | onetexan | Jul 19 | #5 |
| | Judi Lynn | Jul 19 | #3 |
| | Scurrilous | Jul 19 | #4 |
---
Response to brooklynite (Original post)
Fri Jul 19, 2019, 06:39 PM
TygrBright (17,407 posts)
1. Where they will connect up with other white supremacist gang members...
...and learn all kinds of cool new mayhem stuff.

::sigh::

I thought California was into doing restorative justice?

I'd so have preferred to see them split up and sent to various communities to do service rebuilding and repainting vandalized synagogues, mosques, etc.

sadly,
Bright
---
Response to brooklynite (Original post)
Fri Jul 19, 2019, 07:21 PM
denbot (7,415 posts)
2. These clowns are from my neck of the woods
I'm guessing they stay lo-pro around here.
---
Response to denbot (Reply #2)
Fri Jul 19, 2019, 11:12 PM
onetexan (3,430 posts)
5. they don't look like young men with high self-esteem
these types of course feel the need to associate themselves with something bigger than themselves. Unfortunate for them they've been suckered by these hate groups to do their bidding.
---
Response to brooklynite (Original post)
Fri Jul 19, 2019, 08:13 PM
Judi Lynn (133,521 posts)
3. 3 sentenced for violence at Virginia white nationalist rally
Updated 5:21 pm CDT, Friday, July 19, 2019
CHARLOTTESVILLE, Va. (AP) — Three members of a white supremacist group were sentenced Friday to between two and three years in prison for punching, kicking and choking anti-racism protesters at a white nationalist rally in Virginia and political rallies in California.
Members of the now-defunct Rise Above Movement were caught on camera assaulting counterprotesters before a planned "Unite the Right" rally in Charlottesville in August 2017.
Benjamin Daley, Michael Miselis and Thomas Gillen each pleaded guilty to conspiracy to riot. The men were sentenced Friday in U.S. District Court in Charlottesville by Judge Norman Moon.
. . .
U.S. Attorney Thomas Cullen said the men were motivated by "hateful ideology."
More:
https://www.chron.com/news/crime/article/Men-face-sentencing-on-riot-charge-in-Virginia-14107550.php
~ ~ ~
Ben Daley: 5 Fast Facts You Need to Know
Benjamin "Ben" Daley makes a throat-slashing gesture at the "Unite the Right" rally in Charlottesville, Virginia, in August 2017.
More:
https://heavy.com/news/2018/10/ben-benjamin-daley/
. . .
Michael Miselis: 5 Fast Facts You Need to Know
A 29-year-old UCLA Ph.d candidate who had a government security clearance in his job at a top defense contractor has been identified as a member of a violent white supremacist group that took part in attacks on counter-protesters in Berkeley and Charlottesville.
More:
https://heavy.com/news/2018/07/michael-miselis/
. . .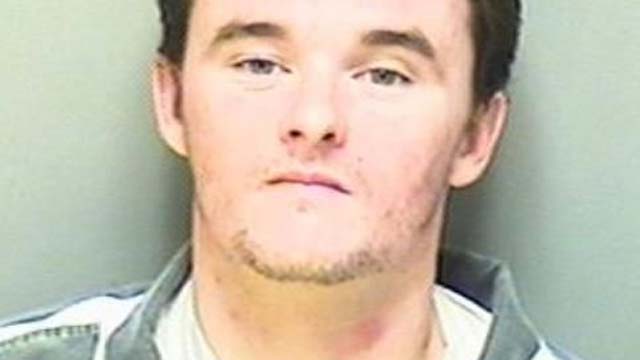 Thomas Gillen
Thomas Gillen admits to conspiring to riot in connection with the August 2017 "Unite the Right" Rally in Charlottesville
Published 3 months ago on April 29, 2019
By Royal Examiner
. . .
On April 15, 2017, Gillen attended a purported political rally in Martin Luther King Jr. Civic Park in Berkley, Calif. There were violent clashes between attendees and protestors throughout the day. As the rally broke up, Gillen and other RAM members followed and attacked a group of protestors as they left the area. Specifically, Gillen punched one protestor several times and stomped on him once. Gillen's encounter was captured on video and subsequently posted to YouTube. Following the rally, Gillen sent a text message to a friend with the YouTube video attached. In the message, he wrote: "20 seconds in I'm in the grey shirt turning up a commie."
More:
https://royalexaminer.com/thomas-gillen-admits-to-conspiring-to-riot-in-connection-with-the-august-2017-unite-the-right-rally-in-charlottesville/
---
Response to brooklynite (Original post)
Fri Jul 19, 2019, 08:47 PM
Scurrilous (35,976 posts)
4. Los Angeles police spied on anti-Trump protesters
Case is one of several across the US of police targeting anti-Trump and anti-fascist groups with monitoring and criminal trials
<
snip
>
"The Los Angeles police department has revealed in court that it infiltrated an activist group planning anti-Trump protests, in the latest case of US law enforcement spying on leftwing organizers.
A confidential informant working with the LAPD secretly recorded multiple meetings of a group called Refuse Fascism in 2017, according to newly disclosed police documents. The LAPD transcripts, first reported by the Los Angeles Times and reviewed by the Guardian, were submitted in a criminal case against activists who blocked a California freeway during an anti-Trump demonstration.
Police equipped an informant with a hidden recording device and had the individual attend Refuse Fascism gatherings at a local church "in an attempt to elicit information regarding the closure" of the freeway and to express interest in being involved "in any such future activities", police wrote."
https://www.theguardian.com/us-news/2019/jul/19/los-angeles-police-informant-anti-trump-activist-protest