Wed Mar 13, 2019, 02:20 PM
Judi Lynn (129,866 posts)
Bolsonaro paramilitary ties in spotlight after photo with murder suspect
This discussion thread was locked as off-topic by DonViejo (a host of the Latest Breaking News forum).
Source:
Guardian
An image of Brazil's president with a suspect in Marielle Franco's death has raised questions over his family's alleged mafia ties
Tom Phillips Latin America correspondent
Wed 13 Mar 2019 13.53 EDT
Brazil's far-right president, Jair Bolsonaro, is facing growing calls to explain his family's alleged links to the heavily armed and notoriously violent paramilitary gangs that control large swaths of Rio de Janeiro.
Questions over possible connections between the Bolsonaros and Rio's so-called "militias" were swirling even before the former army captain took office in January – so much so that revellers at this year's carnival penned a song satirising the president's supposed criminal ties.
But those concerns intensified this week when a photograph emerged in which a grinning Jair Bolsonaro appears with his arm around one of the two men arrested on Tuesday for the 2018 assassination of the Rio councillor Marielle Franco.
Police also confirmed that one of Bolsonaro's sons had dated the daughter of the other murder suspect, Ronnie Lessa, and that Lessa lived in the same beachside compound where Brazil's president lived until moving to the capital following his election last year.
Read more:
https://www.theguardian.com/world/2019/mar/13/jair-bolsonaro-paramilitaries-marielle-franco-suspects
---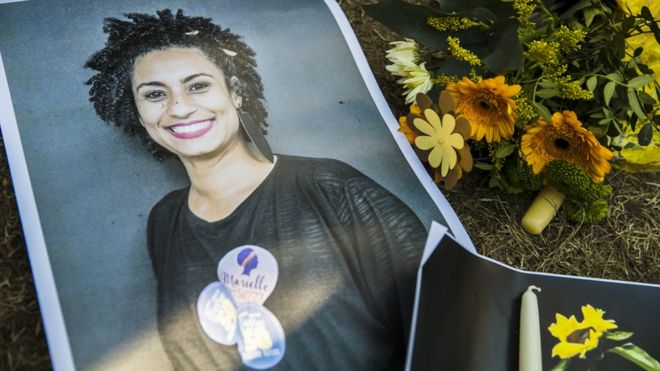 Marielle Franco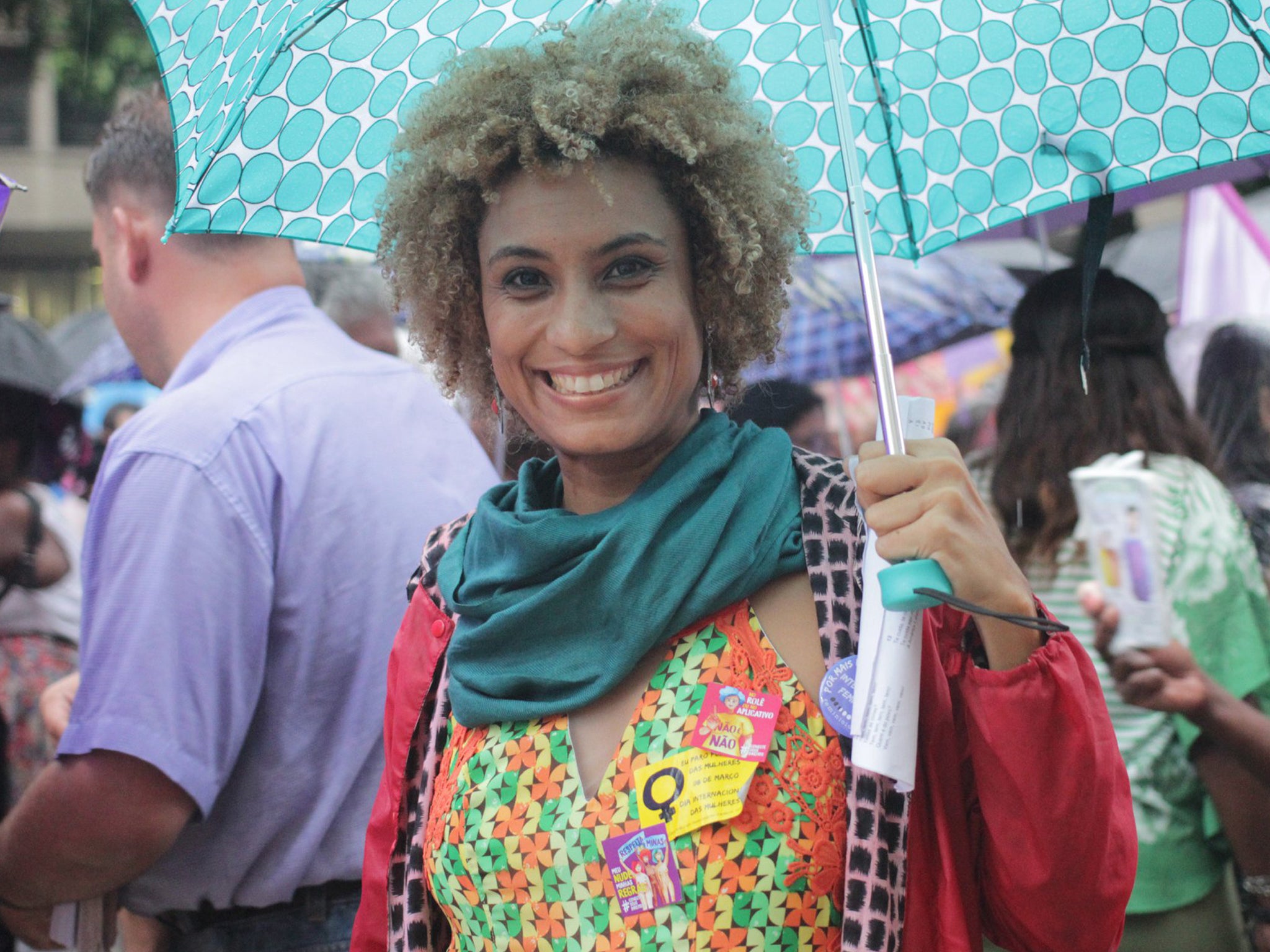 2 replies, 238 views
Cannot reply in locked threads
Replies to this discussion thread
| | | | |
| --- | --- | --- | --- |
| 2 replies | Author | Time | Post |
| Bolsonaro paramilitary ties in spotlight after photo with murder suspect (Original post) | Judi Lynn | Mar 13 | OP |
| | Judi Lynn | Mar 13 | #1 |
| | DonViejo | Mar 13 | #2 |
---
Response to Judi Lynn (Original post)
Wed Mar 13, 2019, 02:28 PM
Judi Lynn (129,866 posts)
1. Brazilian publication: Picture of Bolsonaro next to suspect to kill Marielle circulates in the inter
(Google translated)
Picture of Bolsonaro next to suspect to kill Marielle circulates in the internet
Photo was posted by ex-PM Elcio Queiroz in a social networking page that was released on Tuesday morning (12), and was made last October, during the first round of elections
posted 12/03/2019 12:06 / updated on 03/03/2019 12:34 PM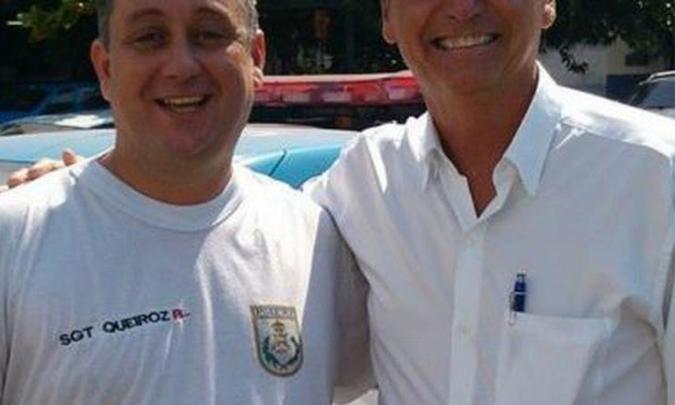 Elcio de Vieira Queiroz alongside President Jair Bolsonaro
(photo: Reproduction / WhatsApp)
A photo appears on the internet in which President Jair Bolsonaro appears alongside former PM Elcio de Vieira Queiroz, arrested on Tuesday (12) on suspicion of participating in the murder of councilwoman Marielle Franco (PSol-RJ).
Queiroz, 46, would have posted the image in which he appears side by side with Bolsonaro on October 4, on the eve of the first round of the presidential election.
Days before, on September 25, the same profile posted a recording of a show by Paulo Ricardo with the caption "Homage of Paulo Ricardo (RPM) to Captain Bolsonaro!"
More:
https://www.em.com.br/app/noticia/nacional/2019/03/12/interna_nacional,1037241/foto-de-bolsonaro-ao-lado-de-suspeito-de-matar-marielle-circula-na-int.shtml
Cannot reply in locked threads
---
Response to Judi Lynn (Original post)
Wed Mar 13, 2019, 03:41 PM
DonViejo (54,707 posts)
2. Locking...
The consensus of Forum Hosts feel Brazil doesn't rise to a "national interest" threshold - Venezuela currently does, but not Brazil. Please post your OP in the Latin America Group
Cannot reply in locked threads