Wed Mar 13, 2019, 12:18 PM
UpInArms (45,237 posts)
DOJ Probes if 1MDB Playboy Fugitive Donated to Trump Re-Election Fund
Source:
Daily Beast
The Justice Department is investigating whether $100,000 donated to a Trump re-election committee came from Jho Low—the fugitive playboy who's accused of embezzling billions of dollars from a scandal-hit Malaysian state fund called 1MDB. The Wall Street Journal reports the $100,000 donation was made in December 2017 to the Trump Victory committee—which is involved in helping re-elect President Trump in 2020. It was reportedly made in the name of Larry Davis, a U.S. citizen who co-owns investment firm LNS Capital; but authorities are now probing whether transfers totaling $1.5 million to LNS Capital seven months earlier—which originated from Low—financed the donation. It's a federal offense for foreign individuals or companies to make direct or indirect donations to U.S. politicians or fundraising committees. Low—who became infamous for ripping up Manhattan clubs with $160,000 bar tabs and plied Lindsay Lohan with Champagne on her 23rd birthday—was indicted last year in the U.S. on three counts of conspiring to violate foreign anti-bribery laws and launder money. He also also faces charges in Malaysia for his alleged role in a scheme to steal billions of dollars from 1MDB.
Read more:
https://www.thedailybeast.com/jho-low-doj-probes-if-1mdb-playboy-fugitive-donated-to-trump-re-election-fund
4 replies, 967 views
Replies to this discussion thread
| | | | |
| --- | --- | --- | --- |
| 4 replies | Author | Time | Post |
| DOJ Probes if 1MDB Playboy Fugitive Donated to Trump Re-Election Fund (Original post) | UpInArms | Wednesday | OP |
| | Leghorn21 | Wednesday | #1 |
| | UpInArms | Wednesday | #2 |
| | Leghorn21 | Wednesday | #3 |
| | Leghorn21 | Wednesday | #4 |
---
Response to UpInArms (Original post)
Wed Mar 13, 2019, 12:33 PM
Leghorn21 (7,327 posts)
1. Ohhh, ask Elliot Broidy!!
Elliot Broidy, a republican donor, and his wife Robin Rosenzweig,
discussed setting up a consulting contract with Jho Low, who is at the center of the 1MDB scandal.

The contract proposed a $75 million fee for Broidy and his wife if they could get the Justice Department to drop its probe into 1MDB.
The Wall Street Journal reviewed a cache of emails which revealed the connections.
https://www.cnbc.com/2018/03/03/1mdb-trump-ally-elliot-broidy-tries-to-get-75-million-to-end-us-probe.html
Whassuppp, BROIDY??!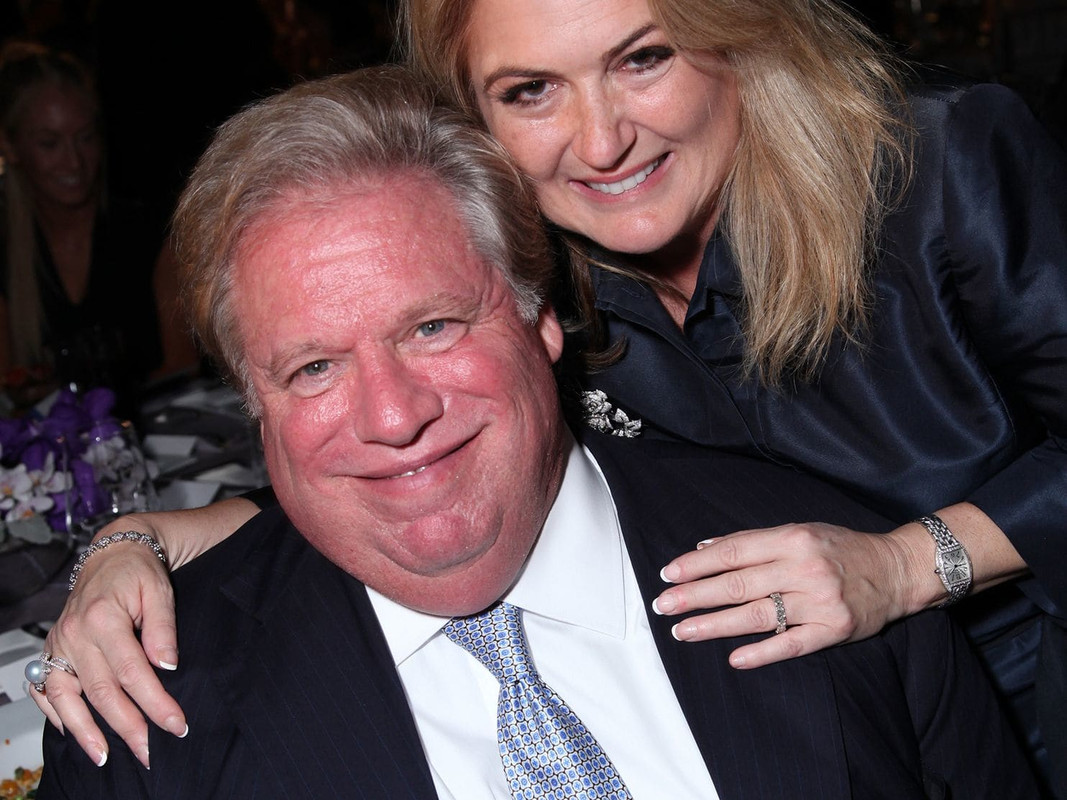 Tick tock, motherfucker!
---
Response to Leghorn21 (Reply #1)
Wed Mar 13, 2019, 01:48 PM
UpInArms (45,237 posts)
2. Nice catch ...
R.N.C. Official Who Agreed to Pay Playboy Model $1.6 Million Resigns
A major donor with close ties to the White House resigned on Friday as deputy finance chairman of the Republican National Committee after the revelation that he had agreed to pay $1.6 million to a former Playboy model who became pregnant during an affair.

The deal was arranged in the final months of 2017 by President Trump's personal lawyer and fixer, Michael D. Cohen.

Under the terms of the deal, the Republican donor, Elliott Broidy, would pay the woman in installments over the course of two years, and she would agree to stay silent about their relationship, two people with knowledge of the arrangement told The New York Times. The deal was first reported by The Wall Street Journal.

The agreement with Mr. Broidy is the latest instance to come to light of Mr. Cohen's involvement in efforts to suppress negative information. On Monday, as part of a wide-ranging federal inquiry into Mr. Cohen's activities, the Federal Bureau of Investigation raided the lawyer's Manhattan office and hotel room. The F.B.I. was seeking, among other things, business records, emails and documents relating to Mr. Cohen's role in paid confidentiality agreements during the presidential campaign with two other women, who said they had had sexual relationships with Mr. Trump.

... snip ...

He lamented that the issue had become a national news story, which he attributed to the publicity surrounding the federal investigation of Mr. Cohen. He said that the lawyer "reached out to me after being contacted by this woman's attorney, Keith Davidson," and that he hired Mr. Cohen after Mr. Cohen "informed me about his prior relationship with Mr. Davidson."

In fact, the contract in Ms. Bechard's case included the same aliases that were used in the 2016 contract with Ms. Clifford — "David Dennison" and "Peggy Peterson" — according to a person familiar with it.
---
Response to UpInArms (Reply #2)
Wed Mar 13, 2019, 02:30 PM
Leghorn21 (7,327 posts)
3. Ohhh, I been waitin for this Broidy fool - him and Tom Barrack - they know some STUFF, Up!
Barrack and Elliot Broidy slipped major $$$ to Rick Gates in 2017:
Former Trump campaign official
Rick Gates was paid tens of thousands of dollars in 2017
by a company headed by a leading Republican fundraiser and a firm headed by Donald Trump's inaugural committee chairman for help navigating the new administration, even as Gates was under criminal investigation by special counsel Robert Mueller, a new report says.
The New York Times article raises questions of why the two men, Elliott Broidy and Thomas Barrack, each of whom had close ties to the Republican Party and, in Barrack's case, to the president himself, were paying a lobbyist like Gates for guidance on how to deal with the new administration.
https://www.cnbc.com/2018/07/24/broidy-barrack-paid-gates-for-advice-on-trump-administration-report.html
Gates was Barrack's go to guy after Manafort split - it's as if Barrack adopted him - Gates was deputy chair of the inauguration, and if you had any questions, you'd go right to Gates.
I'm DYING to know why Barrack would funnel money to Gates, his virtual son, really - Strange doins, and I GOT QUESTIONS, dammit!!
At any rate, I've been waiting EVER so patiently for these guys to be indicted (unless, of course, they've already flipped) (which, if they had two functioning brain cells, they would have)
Keep an eye on these boys, Up, it's gon' be FUN when their stories get shared out in the bright sunlight!!
---
Response to UpInArms (Reply #2)
Wed Mar 13, 2019, 02:41 PM
Leghorn21 (7,327 posts)
4. OH, Broidy was also one of the finance chairs for the RNC, along with the lovely Steve Wynn and...
YUP, Michael Dean Cohen!!!
If we ever learn the truth about RNC shenanigans, why, what a great day that will be!!