Mon Dec 10, 2018, 06:20 PM
Omaha Steve (67,319 posts)
Former Omaha Police Officer Scotty Payne found not guilty in death of mentally ill man
Source:
Omaha World Herald
By Todd Cooper and Alia Conley
A former Omaha police officer was acquitted Monday of second-degree assault and weapon use in the case of a mentally ill Oklahoma man who died after being shocked 12 times with a Taser.
Jurors deliberated seven hours before finding Scotty Payne, 39, not guilty of the charges after a two-week trial.
The case had received intense scrutiny after cruiser camera video showed another officer, Ryan McClarty, dragging the handcuffed Zachary BearHeels by the hair after he refused to leave a gas station at 60th and Center Streets. Payne could be heard asking BearHeels if he wanted another Taser shock — sometimes while BearHeels was seated with his hands cuffed behind his back.
After hearing the verdict, BearHeels' mother, Renita Chalepah, broke down crying outside the courtroom. She said she knew by watching the video of the encounter with police that her son was in pain: "He was in pain, and it breaks my heart because that was my baby."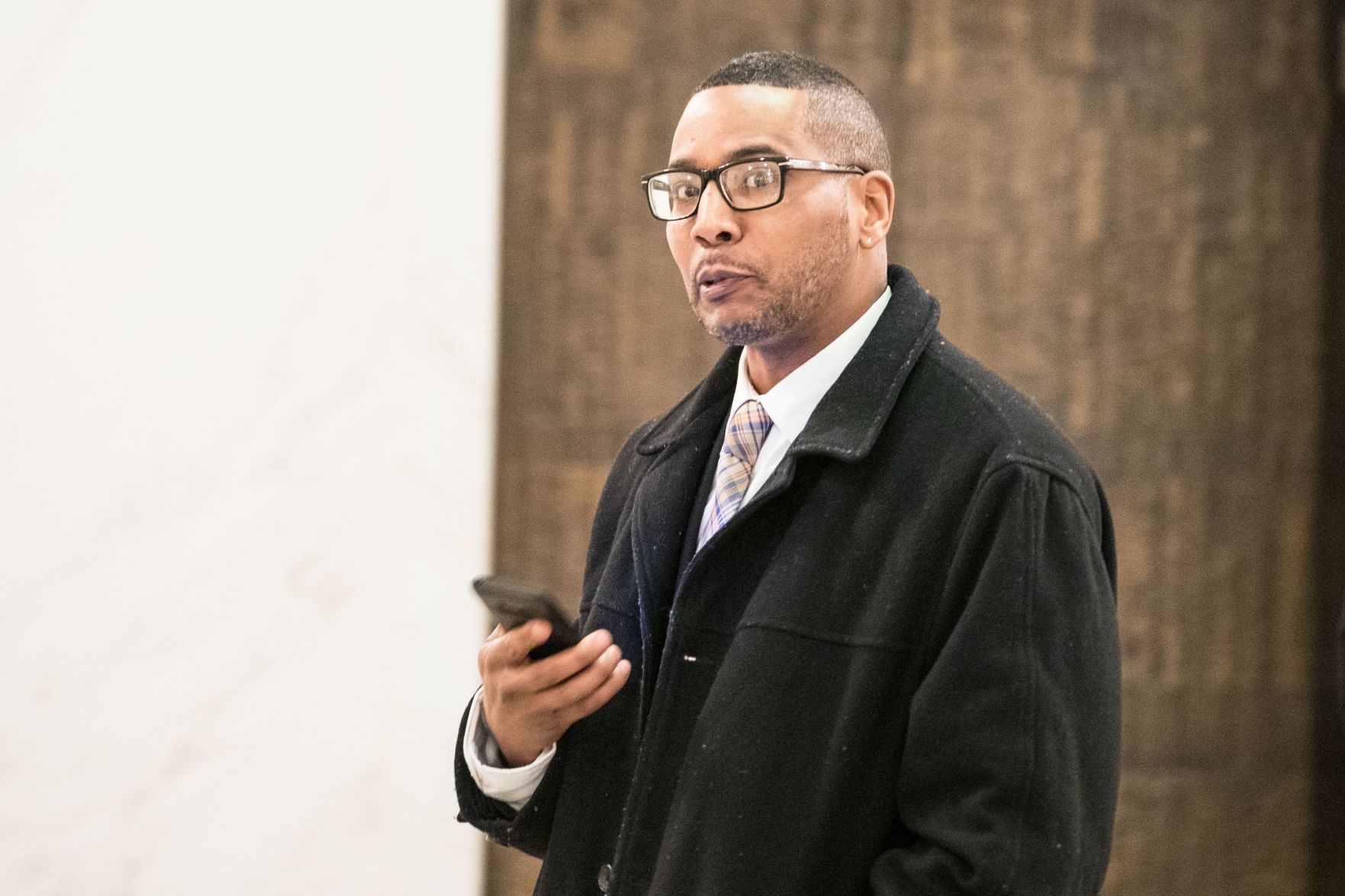 Former Omaha Police Officer Scotty Payne heads to courtroom 411 in the Douglas County Courthouse for a hearing on Wednesday, February 07, 2018. He is charged in the death of Zachary Bearheels. CHRIS MACHIAN/THE WORLD-HERALD
CHRIS MACHIAN/THE WORLD-HERALD
Read more:
https://www.omaha.com/news/courts/former-omaha-police-officer-scotty-payne-found-not-guilty-in/article_e9c899ec-de1f-5c80-ab7c-08da92040179.html
1 replies, 658 views
Replies to this discussion thread
| | | | |
| --- | --- | --- | --- |
| 1 replies | Author | Time | Post |
| Former Omaha Police Officer Scotty Payne found not guilty in death of mentally ill man (Original post) | Omaha Steve | Dec 10 | OP |
| | Judi Lynn | Dec 11 | #1 |
---
Response to Omaha Steve (Original post)
Tue Dec 11, 2018, 02:01 PM
Judi Lynn (127,635 posts)
1. This young man absorbed a ton of abuse before he could die.
From a couple of years ago:
Two police officers charged with assault for death of Rosebud Sioux citizen
Thursday, July 27, 2017
Two police officers in Nebraska have been charged with assault in connection with the death of a citizen of the Rosebud Sioux Tribe.
Zachary Bearheels, 29, died on June 5 after being shocked with a stun gun 12 times and punched repeatedly. Douglas County Attorney Don Kleine said he was assaulted by two officers, Scotty Payne and Ryan McClarty.
"In this encounter, in the early morning hours of June 5, Zachary Bearheels had committed no crime," Kleine said during a press conference posted by KETV NewsWatch 7. "He was simply a human being suffering from a severe mental illness that was quite obvious to anyone who was in contact with him."
During the press conference, Kleine displayed video clips taken from a police cruiser. They showed Bearheels being struck repeatedly by the officers. At one point, he was dragged on the ground by his hair, which was in a ponytail.
More:
https://www.indianz.com/News/2017/07/27/two-police-officers-charged-with-assault.asp
In video at link, assault on Zachary Bearheels starts around 9:30 on the counter.
There were clearly more than 2 officers banging away on this guy. Killing him should not have been an option.