Wed Nov 7, 2018, 11:13 PM
Judi Lynn (127,584 posts)
Rio Governor's Plan To Exterminate Criminals Clashes With The Law
Source:
Folha Brazil
Wilson Witzel's proposal of police snipers picking off people with heavy guns but without any confrontation faces legal hurdles
Nov.7.2018 1:24PM
Júlia Barbon
RIO DE JANEIRO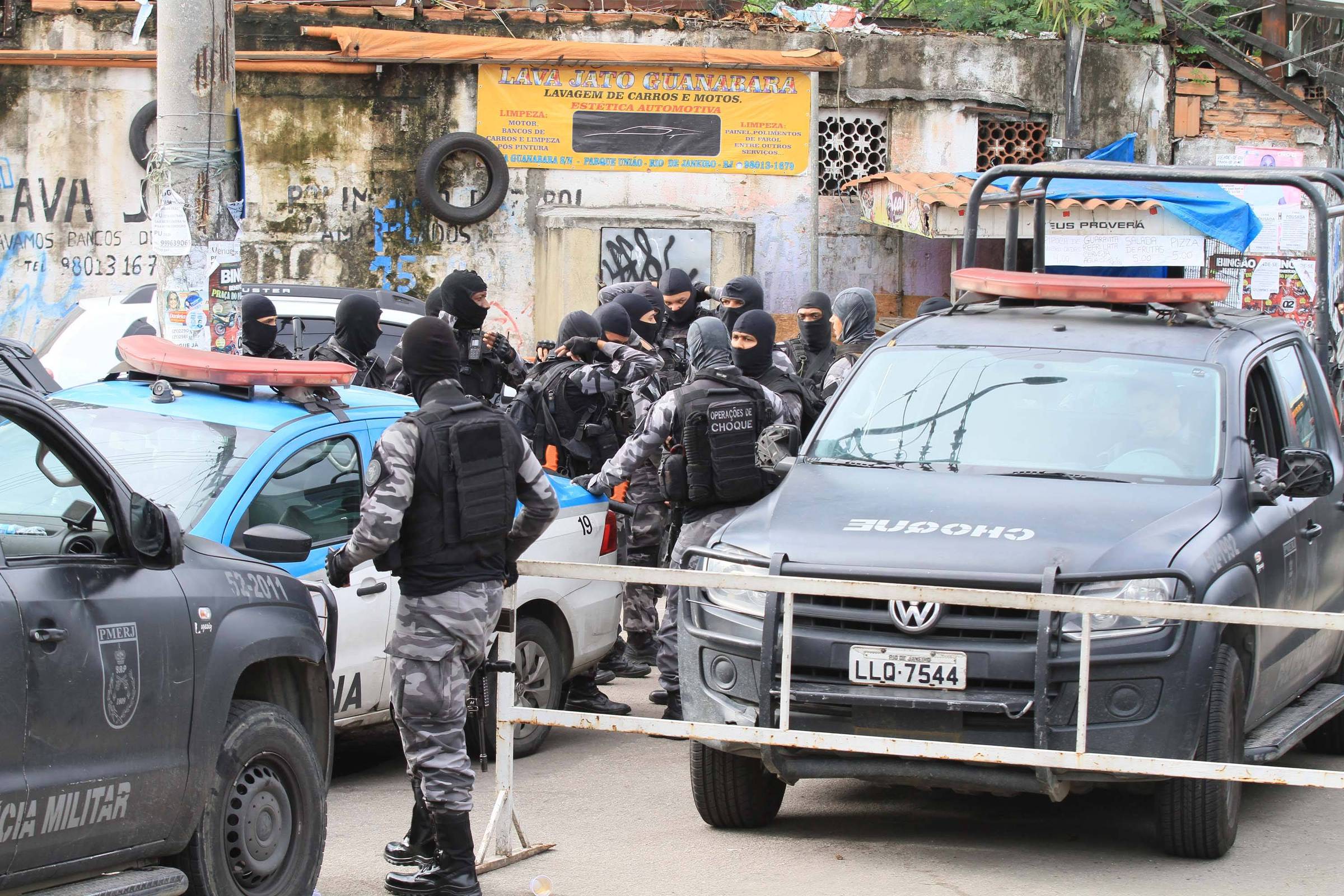 The Special Ops Battalion in Rio de Janeiro during a raid at Complexo da Maré, in Rio de Janiero, on Tuesday (6th)
- José Lucena/Futura Press/Folhapress
A man walks in a favela street with a rifle hanging by the shoulder. A hundred yards away, a police officer positioned by a window in a high building nearby aims and kills the man, who was not in a confrontation or targeting anyone.
If it were up to the newly elected governor of Rio de Janeiro, Wilson Witzel (PSC), the hypothetical situation described above would never bring the policeman to prosecution. Witzel, a former federal judge, has promised during his campaign that he will allow police to kill people for no other reason than they are carrying heavy weaponry.
"The right thing to do is kill the thug carrying a rifle. The police will do what's right: they will aim at their little heads and FIRE!" he said in an interview with newspaper O Estado de S. Paulo. Witzel plans to fund sniper training - so they can shoot from helicopters -- and buying gun-firing drones.
However, the proposal bumps into the limits of the governor's power and the law. It's not clear if the conduct would be legal at all, and Witzel's cheering on the idea might cause problems for police officers. Only district attorneys can decide if someone, police officer or not, should be prosecuted for such an act.
Read more:
https://www1.folha.uol.com.br/internacional/en/brazil/2018/11/rios-new-governor-plan-to-exterminate-criminals-clashes-with-the-law.shtml
0 replies, 631 views