Thu Jun 14, 2018, 12:30 PM
DonViejo (52,514 posts)
Russia vows consequences after Norway invites more US Marines
Source:
Reuters
JUNE 14, 2018 / 9:25 AM / UPDATED 3 HOURS AGO
Reuters Staff
OSLO (Reuters) - Russia vowed on Thursday to retaliate for a plan by Norway to more than double the number of U.S. Marines stationed there.
Oslo announced on Tuesday that it would ask the United States, its NATO ally, to send 700 Marines to train in Norway from 2019, against 330 at present, and said the additional troops would be based closer to the Russian border.
"This makes Norway less predictable and could cause growing tensions, triggering an arms race and destabilizing the situation in northern Europe," the Russian Embassy said in a statement on its Facebook page.
"We see it as clearly unfriendly, and it will not remain free of consequence."
Read more:
https://www.reuters.com/article/us-norway-usa-russia/russia-vows-consequences-after-norway-invites-more-us-marines-idUSKBN1JA1UB
9 replies, 1132 views
Replies to this discussion thread
| | | | |
| --- | --- | --- | --- |
| 9 replies | Author | Time | Post |
| Russia vows consequences after Norway invites more US Marines (Original post) | DonViejo | Jun 2018 | OP |
| | The Velveteen Ocelot | Jun 2018 | #1 |
| | stevenleser | Jun 2018 | #4 |
| | world wide wally | Jun 2018 | #2 |
| | Wellstone ruled | Jun 2018 | #3 |
| | Wwcd | Jun 2018 | #5 |
| | pazzyanne | Jun 2018 | #8 |
| | Wwcd | Jun 2018 | #9 |
| | turbinetree | Jun 2018 | #6 |
| | pazzyanne | Jun 2018 | #7 |
---
Response to DonViejo (Original post)
Thu Jun 14, 2018, 12:37 PM
The Velveteen Ocelot (67,793 posts)
1. So Putin thinks Norway is going to invade Russia?
---
---
Response to DonViejo (Original post)
Thu Jun 14, 2018, 12:40 PM
world wide wally (14,677 posts)
2. Trump is awaiting his orders from Putin before commenting
---
Response to DonViejo (Original post)
Thu Jun 14, 2018, 12:41 PM
Wellstone ruled (22,112 posts)
3. Right on cue.
---
Response to DonViejo (Original post)
Thu Jun 14, 2018, 12:49 PM
Wwcd (6,288 posts)
5. Why NORWAY? Why the U.S.& U.K. Why FINLAND? Here comes Nazism & the Kremlin!
https://upnorth.eu/finnish-prosecutor-pro-kremlin-trolls-destroyed-journalists-life/amp/?__twitter_impression=true
Finnish Prosecutor: Pro-Kremlin Trolls Destroyed Journalist's Life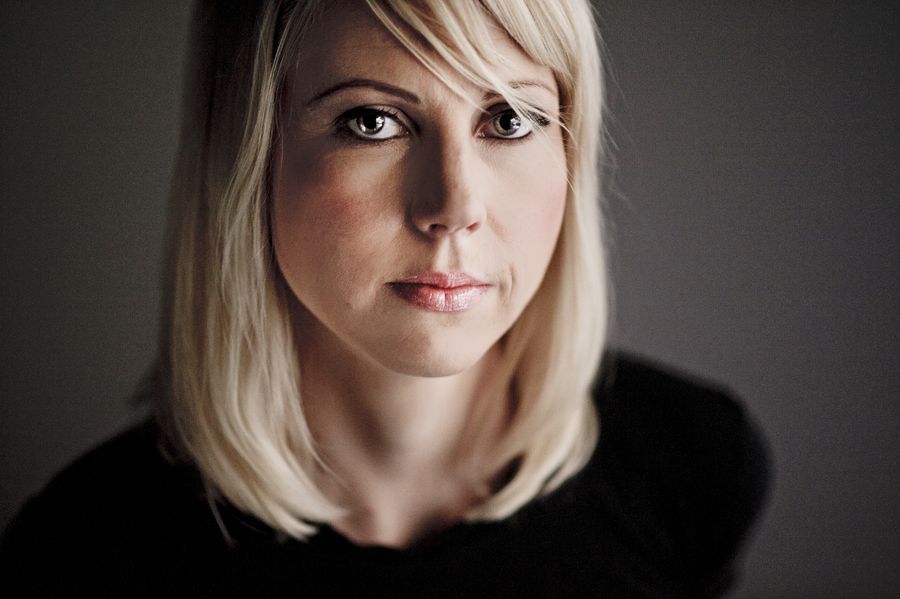 Finnish Broadcasting Company Yle's investigative journalist Jessikka Aro has been harassed in disturbing ways while she has covered Russian online propaganda.

A critically important court case about the limitations on free speech in Finland is unfolding in a Helsinki court this week.
Jessikka Aro, a well known Finnish journalist with the country's national broadcaster, has been the target of Finnish and Russian pro-Kremlin trolls after exposing the Kremlin's social media troll factory in St. Petersburg in 2014.
Finland's most prominent
pro-Kremlin online media platforms, MV Lehti, is well known for its vicious attacks against critics of Vladimir Putin. In 2015, the paper undertook an aggressive trolling campaign against Ms. Aro.
Her movements and activities were tracked by pro-Kremlin MV Lehti associates and posted online and hateful memes and stories posted in efforts to destroy the accomplished journalist's career.

Well known Finnish pro-Putin extremist, Johan Bäckman, was among the first to attack Ms. Aro. Bäckman has actively worked to deny the occupation of the Baltic States and is the self appointed Finnish and EU ambassador to Russian occupied areas of Donbas and set up the so-called "embassy of Novorossiya" in Finland.
The
propaganda campaign against Aro, waged by Bäckman and MV Lehti targeted her "private life, family affairs and non-existent political background have been under scrutiny.
Secret profiles tried and still try to tie me to phony, time consuming and tiring Twitter conversations."
The trial against MV Lehti and its founder, Ilya Janitsky, includes Bäckman and two other individuals.
Finnish prosecutor, Juha-Mikko Hämäläinen told reporters that
MV Lehti's "long and systematic activity has been practiced for a long time, which has effectively destroyed a human life".
Finland has long been on the front lines of Russia's modern information war.
MORE AT LINK..
Same playbook, Same end goal, Different country.
---
Response to Wwcd (Reply #5)
Thu Jun 14, 2018, 04:19 PM
pazzyanne (1,934 posts)
8. Any doubt in anyone's mind that this is a planned attack
to take over the world's democracies? We are at war, only without guns at this time. I hope someone out there with some power is on top of this because the outcome does not bode well for world. This is bigger than tRump, he is simply a tool to achieve the means to the end.
---
Response to pazzyanne (Reply #8)
Thu Jun 14, 2018, 04:46 PM
Wwcd (6,288 posts)
9. He is just another tool shackeled to Semion Yudkovich Mogilevich
Semion Yudkovich Mogilevich is a Ukrainian-born, alleged Russian organized crime boss, believed by European and United States federal law enforcement agencies to be the "boss of bosses" of most Russian Mafia syndicates in the world.

Vladimer Putin's Mob-boss.
He is a multi billionaire.
---
Response to DonViejo (Original post)
Thu Jun 14, 2018, 02:06 PM
turbinetree (11,895 posts)
6. Hey, Russia......................FUCK YOU.....................
your criminal boss forgets that we saved your ass during WWII........................
---
Response to DonViejo (Original post)
Thu Jun 14, 2018, 04:15 PM
pazzyanne (1,934 posts)
7. Great!
Russia will declare war (consequences) on Norway and tRump is pushing trade wars with our allies. This can only go down bad. The deal with North Korea seems to have consequences outside of what we saw with tRump's great deal making. This is simply disgusting.