Thu Nov 16, 2017, 09:08 AM
Judi Lynn (150,645 posts)
Oregon state senator files sex harassment complaint
Source:
Associated Press
GILLIAN FLACCUS, Associated Press
 Updated 7:56 pm, Wednesday, November 15, 2017
PORTLAND, Ore. (AP) — An Oregon state senator filed a formal complaint Wednesday against another senator involving accounts of sexual harassment and asked for his expulsion from the legislative body in a letter that contained detailed descriptions of the alleged behavior.
In the five-page complaint, Sen. Sara Gelser says Sen. Jeff Kruse touched her breasts, put his hand on her thigh during a committee hearing, slipped his fingers under the hem of her skirt, kissed her on the cheek and whispered in her ear so closely that it left her ear and cheek wet.  
An investigation completed this week after Gelser made an informal complaint turned up evidence that the Republican senator from Roseburg had behaved inappropriately toward other women, Gelser wrote.
At least 15 other women have reported problems with Kruse, including another female senator, Gelser, a Democrat, wrote.
Read more:
http://www.chron.com/news/us/article/Formal-complaint-Oregon-state-senator-harassed-12360983.php
---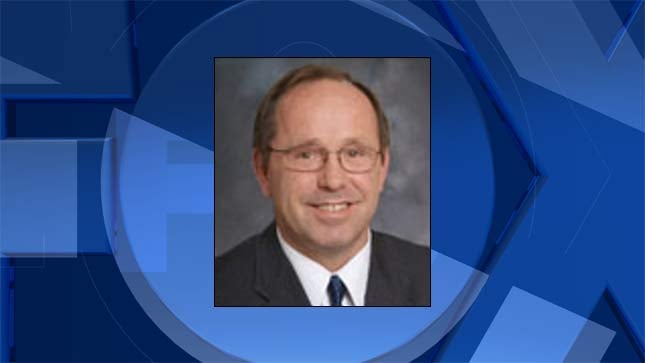 Sen. Jeff Kruse
6 replies, 1428 views
Replies to this discussion thread
| | | | |
| --- | --- | --- | --- |
| 6 replies | Author | Time | Post |
| Oregon state senator files sex harassment complaint (Original post) | Judi Lynn | Nov 2017 | OP |
| | alfredo | Nov 2017 | #1 |
| | a kennedy | Nov 2017 | #2 |
| | bucolic_frolic | Nov 2017 | #3 |
| | KY_EnviroGuy | Nov 2017 | #5 |
| | bucolic_frolic | Nov 2017 | #6 |
| | Faux pas | Nov 2017 | #4 |
---
Response to Judi Lynn (Original post)
Thu Nov 16, 2017, 09:17 AM
alfredo (59,456 posts)
1. Another creep exposed. Id love to see his voting record on womens issues
---
Response to Judi Lynn (Original post)
Thu Nov 16, 2017, 09:17 AM
a kennedy (24,185 posts)
2. ENOUGH IS ENOUGH.....
fry the son's of bitches........ugh. Looks like a pervert......ugh.
---
Response to Judi Lynn (Original post)
Thu Nov 16, 2017, 10:06 AM
bucolic_frolic (29,028 posts)
3. What is it with these guys?
They think they're God's gift to women? They think they're sexy? Why do they not respect the boundaries that most people do?

Where does the sense of entitlement come from?
---
Response to bucolic_frolic (Reply #3)
Thu Nov 16, 2017, 12:15 PM
KY_EnviroGuy (13,437 posts)
5. Drunk with power.
Always reminds me of England's Lord Acton who said in relation to the rulers of the church and state in 1887:
(snip)
I cannot accept your canon that we are to judge Pope and King unlike other men, with a favourable presumption that they did no wrong. If there is any presumption it is the other way, against the holders of power, increasing as the power increases. Historic responsibility has to make up for the want of legal responsibility.
Power tends to corrupt, and absolute power corrupts absolutely. Great men are almost always bad men, even when they exercise influence and not authority, still more when you superadd the tendency or the certainty of corruption by authority. There is no worse heresy than that the office sanctifies the holder of it.

........I would hang them higher than Haman, for reasons of quite obvious justice, still more, still higher for the sake of historical science.
Source credit:
https://en.wikipedia.org/wiki/John_Dalberg-Acton,_1st_Baron_Acton#Death_and_legacy
-----------------
The "sanctification" in this case comes simply from their declarations of be "Republican" and "Christian".
---
Response to KY_EnviroGuy (Reply #5)
Thu Nov 16, 2017, 12:20 PM
bucolic_frolic (29,028 posts)
6. Christian Republican Gropers
Gotcha!

Thanks for clarifying that one.
---
Response to Judi Lynn (Original post)
Thu Nov 16, 2017, 10:16 AM
Faux pas (11,995 posts)
4. Kickin' for the truth!