Wed Jan 25, 2017, 10:44 PM
bucolic_frolic (28,072 posts)
President Trump's voter fraud allegation is 'a lie,' says California's top elections officer
Source:
L.A. Times
With President Donald Trump rehashing last year's accusation of widespread voter fraud in California and elsewhere, the state's top elections official is also restating his take: It's not true.
"When the president says millions of illegal ballots are cast, thatís simply not the case," said Secretary of State Alex Padilla in an interview on CNN Wednesday. "It's a lie."
As was the case when Trump made the accusation in November , there's no evidence of such a broad attempt to sway the outcome in California. The president lost the Golden State to Democrat Hillary Clinton by almost 4.3 million votes.
Trump's announcement on Wednesday of a "major investigation" into voter fraud reignited the issue, even though there was also Republican skepticism in the wake of the new round of accusations.
Full story at the link
Read more:
http://www.latimes.com/politics/essential/la-pol-ca-essential-politics-updates-president-trump-s-new-voter-fraud-1485391926-htmlstory.html
---
This has got to be the craziest story in a long time, and truly reveals for all
to see, that something is not right in the belfry.
He wins the election, is in office, and the popular vote count bothers him so
much that his is obsessed with voter margins in the states he didn't win.
You won. You move on. Nothing to gain here. Irrelevant. Yet he lacks the self-
control or the intelligence, or the judgment, or something, to simply drop it.
These prominent pundits, ok they're Democrats, dropping the mental illness
bombshell this week is telling. Prick this bubble as soon as possible.
7 replies, 2167 views
Replies to this discussion thread
| | | | |
| --- | --- | --- | --- |
| 7 replies | Author | Time | Post |
| President Trump's voter fraud allegation is 'a lie,' says California's top elections officer (Original post) | bucolic_frolic | Jan 2017 | OP |
| | Bobcat | Jan 2017 | #1 |
| | Crash2Parties | Jan 2017 | #2 |
| | C Moon | Jan 2017 | #5 |
| | roamer65 | Jan 2017 | #3 |
| | Phoenix61 | Jan 2017 | #4 |
| | Achilleaze | Jan 2017 | #6 |
| | Vinca | Jan 2017 | #7 |
---
Response to bucolic_frolic (Original post)
Wed Jan 25, 2017, 10:52 PM
Bobcat (246 posts)
1. Rubin
---
Response to bucolic_frolic (Original post)
Wed Jan 25, 2017, 11:04 PM
Crash2Parties (2,223 posts)
2. Who cares if its a lie; there were states where the GOP couldn't block voters
I'm predicting the outcome of this "investigation" will be the need for a National ID and probably a handful of draconian federal election laws that in any other America would be unconstitutional.

"Your papers, please?"
---
Response to Crash2Parties (Reply #2)
Wed Jan 25, 2017, 11:26 PM
C Moon (10,008 posts)
5. Yes. I too think there's more to it than simply giving the count to Trump.
The GOP /Trump /Putin want control over the blue states.
They want to win 2018, 2020.
---
Response to bucolic_frolic (Original post)
Wed Jan 25, 2017, 11:04 PM
roamer65 (29,414 posts)
3. Dump utterly hates NY and CA.
NY was his home state, which he lost. He sees CA directly responsible for the 3M popular vote loss.

He's not gonna let it go.

This hatred will destroy him.
---
Response to roamer65 (Reply #3)
Wed Jan 25, 2017, 11:23 PM
Phoenix61 (11,433 posts)
4. "This hatred will detsroy him"
Not soon enough. Not nearly soon enough.
---
Response to bucolic_frolic (Original post)
Thu Jan 26, 2017, 08:14 AM
Achilleaze (14,424 posts)
6. Thou Shalt Not Bear False Witness
The Republicans really ought to get around to reading this book that's called
The Bible
some day. It could very well save them from the kozmically krappy karmic fate they are establishing for themselves: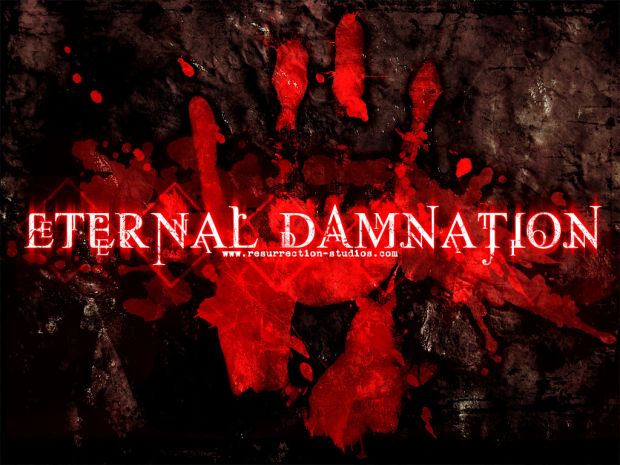 ---
Response to bucolic_frolic (Original post)
Thu Jan 26, 2017, 08:19 AM
Vinca (47,397 posts)
7. According to Trump's interpretation of voter fraud, the first people who will be arrested are
his daughter Tiffany, his advisor Bannon and his treasury nominee Mnuchin.