Mon May 14, 2012, 03:33 PM
alp227 (29,834 posts)
Brown Proposes $8.3 Billion in Cuts for California
Source:
NYT
Struggling to contain mounting state budget shortfalls, Gov. Jerry Brown on Monday proposed $8.3 billion in spending cuts, including slashing state employees pay and spending on social programs and prisons. He warned that California would have to impose another $6 billion in cuts on public schools and higher education if voters fail to improve his initiative this fall to raise sales and income taxes.
Mr. Brown said the state was facing an estimated $15.7 billion shortfall, up from $9.2 billion in January. He blamed the worsening state budget situation on the slide in California's economy, which has led to less revenues than he had projected just last year, and court decisions preventing the state from imposing cuts voted on this year.
"I don't like making additional cuts, and I recognize the impact they have on Californians," Mr. Brown said in releasing his budget plan. "They are difficult — but necessary — in order to get us back on firm fiscal footing until California fully recovers from the global economic recession."
Even as he proposed cuts, Mr. Brown proposed a 16 percent increase in funding for public schools. But he said they were contingent on voters approving a quarter-cent hike in the sales tax and an income tax surcharge on wealthy voters this year, hardly a sure thing.
Read more:
http://www.nytimes.com/2012/05/15/us/brown-proposes-8-3-billion-in-cuts-for-california.html
8 replies, 2379 views
Replies to this discussion thread
| | | | |
| --- | --- | --- | --- |
| 8 replies | Author | Time | Post |
| Brown Proposes $8.3 Billion in Cuts for California (Original post) | alp227 | May 2012 | OP |
| | Iliyah | May 2012 | #1 |
| | aggiesal | May 2012 | #2 |
| | ag_dude | May 2012 | #5 |
| | slackmaster | May 2012 | #6 |
| | dhill926 | May 2012 | #3 |
| | Semi_subversive | May 2012 | #4 |
| | bayareaboy | May 2012 | #7 |
| | DeSwiss | May 2012 | #8 |
---
Response to alp227 (Original post)
Mon May 14, 2012, 03:57 PM
Iliyah (11,441 posts)
1. Tax the rich here in Cali
I know the goppers are fighting tooth and nail against it but come on, cutting programs and wages won't work.
---
Response to Iliyah (Reply #1)
Mon May 14, 2012, 04:10 PM
aggiesal (2,970 posts)
2. The problem is that . . .
to raise income taxes in California, requires a super majority of 60%,
and the GOP literally have a stranglehold on any tax increases,
especially when it involves their donor base.
---
Response to Iliyah (Reply #1)
Mon May 14, 2012, 06:18 PM
ag_dude (562 posts)
5. California already does it.
Edit: Wrong about it still being double digit. At 9.3% though, it's on the high end of income taxes for states.
---
Response to ag_dude (Reply #5)
Mon May 14, 2012, 06:55 PM
slackmaster (60,567 posts)
6. Top tier kicks in at just over $48 K. There is also a 1% Mental Health Services Tax...
---
Response to alp227 (Original post)
Mon May 14, 2012, 04:16 PM
dhill926 (6,223 posts)
3. tax Jon Lovitz!
---
Response to alp227 (Original post)
Mon May 14, 2012, 04:42 PM
Semi_subversive (1,396 posts)
4. After 36 years of working for this state,
cut my pay again and fuck 'em, I'll just retire. I'm management, so I don't have the benefit of collective bargaining, but what happens to the bargaining units our staff belong to, is usually imposed on us. With my pension and 457, I'll make a little less than I am now, but with the lower taxation rate and no reason to go downtown any more, I'll come out ahead.
---
Response to alp227 (Original post)
Mon May 14, 2012, 07:34 PM
bayareaboy (793 posts)
7. It's not just taxing the rich ...

but as always since Prop 13 business hasn't been taxed much at all. It didn't just give us the the poor senior citizen who couldn't pay to live in California anymore, at the same time taxes for business got considerably lower.
---
Response to alp227 (Original post)
Mon May 14, 2012, 08:47 PM
DeSwiss (27,137 posts)
8. Don't fret yourself California, it'll be over soon.....
...and then we'll all see what life is like on the other side of the drain. Just as soon as the other shoe drops a JPM........

- K&R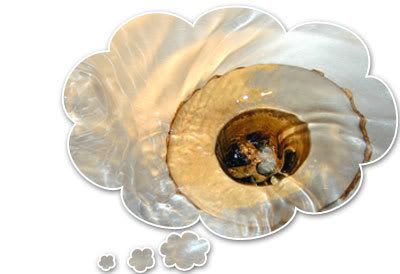 [font color=darkred][ul]
The reality is that institutional establishments, institutions of codified thought, and institutions of societal influence and power, meaning philosophies, dogmas on one hand and corporations and governments on the other, each have a high propensity to engage in denial, dishonesty, and corruption to maintain self-preservation and self-perpetuation.

The profit mechanism creates established orders which constitute the survival and wealth for a few groups of people. The fact is that no matter how socially beneficial new advents may be, they will be viewed in hostility if they threaten an established financially-driven institution. Thus, abundance, sustainability and efficiency are the enemies of profit.

Today we use paper proclamations to denote a person's so-called 'rights.' And just like laws, they are culturally biased, artificial concoctions which attempt to solve recurring problems by simply declaring something with words on paper. Rights, in fact, have been invented to protect ourselves from the negative byproducts of the social system itself.

And once again instead of seeking a true solution to a problem, we invent these patches by way of paper proclamations in an attempt to resolve them. This does not work. It has never worked. There is really no such thing as an inalienable right outside of the culture in which it is assumed. We are making this up. Therefore liberties need to be inherent in a social system by design not alluded to ambiguously on paper.

In other words, declarations of laws and rights are actually an acknowledgment of the failures of the social design. There is no such thing as 'rights' - as the reference can be altered at will. ~Peter Joseph
[/ul][/font]
What Was The Ultimate Cause Of JP Morgan's Big Derivative Bust? The Shocker - Ben Bernanke!!!