Wed Nov 29, 2017, 06:00 PM
Initech (77,360 posts)
Top 10 Conservative Idiots #3-24: The Ungrateful Fool On The Hill Edition


So Trump was strangely quiet over the Thanksgiving weekend. I guess he spent too much time eating shitty food and golfing. But now that he's back in the White House, he's ready to get back to work embarrassing the country! And how did he embarrass the country this week? Well, in just 24 hours, he managed to put up the extremely tacky White House Christmas decorations. Can we show that picture?




Which by the way, I love this that I saw on Twitter:


Link to tweet



So are they decorating for Christmas, Halloween, or both? But that wasn't the most embarrassing thing that happened this week. Leave it to Trump to embarrass the US in front of a group of actual Native Americans:






You know this is like that old comic from Highlights Magazine – Goofus and Gallant. Gallant would not have done what Trump had done yesterday and respected their culture. Goofus, on the other hand…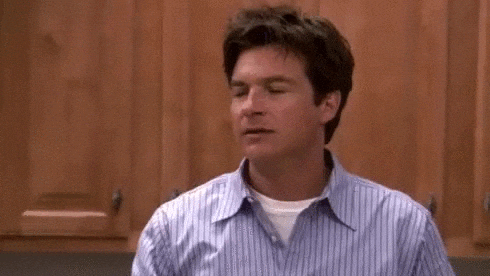 And you know we don't know what to expect either, but the consistent thing here is that Trump is constantly embarrassing himself. And you know what's equally embarrassing? The defense coming from the republican party. Yes this is an insult. No, it's not the same as Disney releasing a historically accurate movie!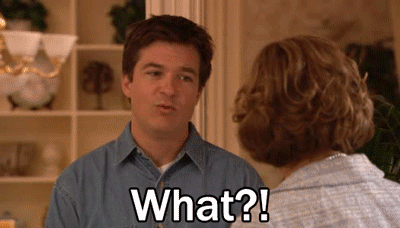 Add a few more "nos" to that. Because Mike Huckabee, you know him as Twitter's least funny comedian, wasn't the only one who made this bullshit comparison. I give you Qusay Trump:






I think this edition is going to be very Arrested Development happy. Not that there's anything wrong with that! Well there is something wrong with the way republicans continue to defend this racist bullshit: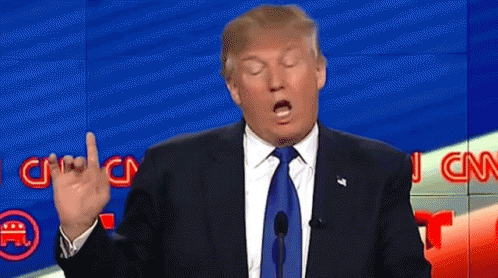 ?itemid=7576946


[div style="padding: 20px; background-color: #ffffff; border-radius: 10px; box-shadow: 0px 2px 4px 1px #aaa;"][div style="font-family: arial, helvetica; font-weight: bold; border-bottom: 1px dotted #999; padding-bottom: 8px;"]
[font size="8"]Donald Trump

[br] [/font] [br]

Let me ask you this my fair Top 10 fans! What happens when you get two completely unhinged, egomaniacal, self praising lunatics in the same room? Well when you get Donald J. Trump and wannabe billionaire LaVar Ball in the same room, expect their egos to create the biggest implosion known to man! See, LaVar Ball is a guy who is famous for fathering 3 insanely talented basketball playing sons, but more importantly, he is known for trash talking. But then again, so is our president! What happened exactly?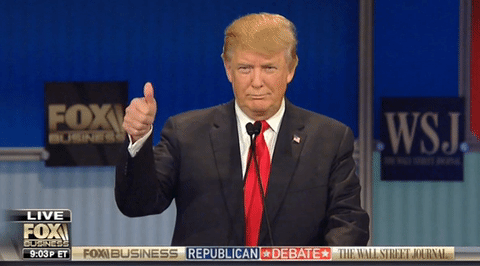 Yeah so if LaVar Ball is the "ungrateful fool", would that make Trump the "Ungrateful Fool On The Hill?" Thank you! Come on Beatles fans, sing it with me! "The ungrateful fool on the hill… sees the sun going down, OK?". But you ever wonder why Trump is so obsessed with LaVar Ball? Well here's some insight.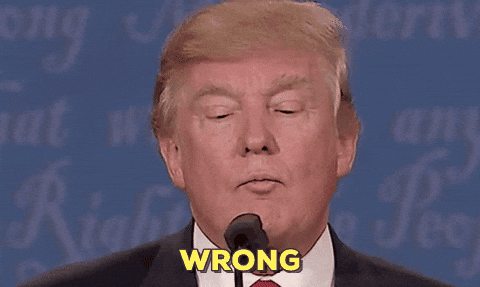 But we're not wrong here, Donald! So Trump says he should have left LaVar Ball's son and his friends in a Chinese prison! Because you know, that's the compassionate conservative side of Trump talking. But let's think about this here, and I would love to see these two in a steel cage death match, WWE style:






But have no fear! Mr. Ball is going to make things all better! You know how? Shoes! That's right – Mr. Ball thinks that a pair of shoes is going to make it all better! Because everybody loves a new pair of some nice shoes, don't they? And I hate to sound sexist, but I think the ladies in the crowd would agree with me there, am I right?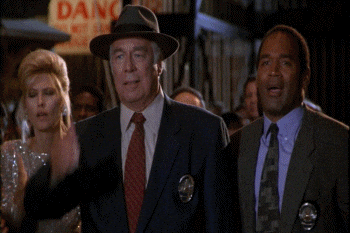 You know Mr. Ball, something tells me that Mr. Trump isn't exactly what one would call the basketball playing type. I mean just look at him! The dude can barely climb up a hill looking for a golf ball!




But you know – you get two turkeys in a room, what do you expect? I mean how can you actively eat a turkey dinner on Thanksgiving when you have two giant turkeys in the room?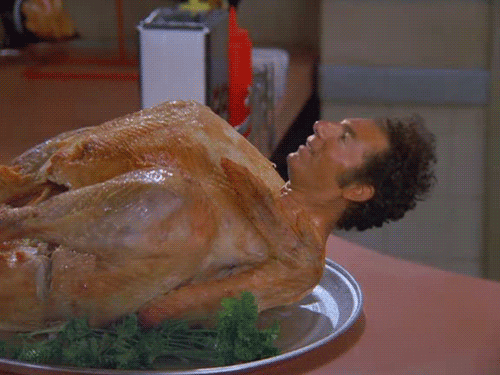 [div style="padding: 20px; background-color: #ffffff; border-radius: 10px; box-shadow: 0px 2px 4px 1px #aaa;"][div style="font-family: arial, helvetica; font-weight: bold; border-bottom: 1px dotted #999; padding-bottom: 8px;"]
[font size="8"]Project Veritas

[br] [/font] [br]

Conservatives, let this be a lesson. Here's what happens when you get owned attempting to troll – just retreat to your troll cave with your tail tucked between your legs. So let me explain – conservative activist and before picture in a Viagra commercial, James O'Keefe, attempted to troll the Washington Post, much like he attempted to troll CNN a few months ago (see: Idiots #3-4. And well, this time the Washington Post caught him red handed.





Yeah so Project Veritas was attempting to catfish the Washington Post and failed miserably! What was that line from Homer Simpson? "Kids, you tried your best and you failed miserably! The lesson here is never try!". So how bad was the failed sting operation?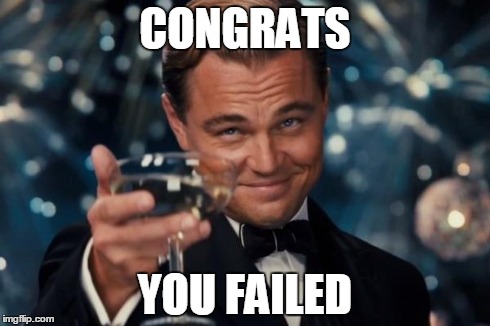 I really don't think that one needs a "congratulations" but… yeah you failed. So the failure of Project Veritas proves just how batshit crazy conservatives are and they are willing to stop at nothing to get Roy Moore elected, because, reasons. But this isn't the first time Project Veritas embarrassed themselves, this is just the first time they got caught!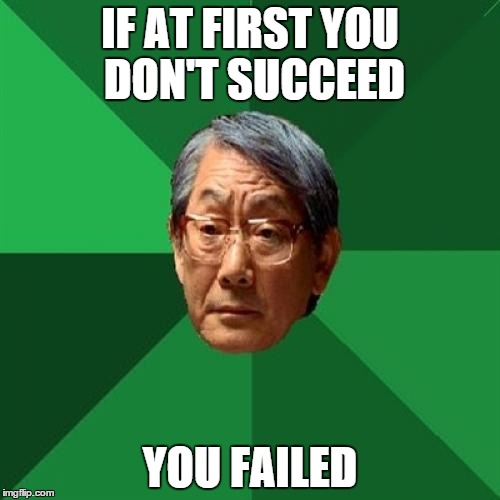 Now to be fair, if you want to see a hit piece that actually does deserve to get a lot of shit, look no further than the New York Times and their extremely horrible "Nazi Next Door" piece. Look, we don't need to normalize Nazis! And we certainly don't need to discredit Roy Moore's accusers! Both things are equally horrible, like that pile of your neighbor's dog shit on the street that they've been refusing to clean up the last two months!





By the way, the usual Alt Right suspects rushed to defend professional asshole James O'Keefe, and you know you can always tell a lot about a person by the company they keep:







[div style="padding: 20px; background-color: #ffffff; border-radius: 10px; box-shadow: 0px 2px 4px 1px #aaa;"][div style="font-family: arial, helvetica; font-weight: bold; border-bottom: 1px dotted #999; padding-bottom: 8px;"]
[font size="8"]MAGA Pill

[br] [/font] [br]

When you have an ultra fanatical, ego maniacal, self praising, batshit crazy lunatic like Trump in the White House, you're going to get some resistance to what you do. But then for the self praising Trump, who has repeatedly called himself "Your Favorite President", he tends to favor news sources that well, kiss his ass 100%, no less. Can we throw that tweet up there?


Link to tweet



And then there was this:


Link to tweet



Think of it this way – this is like when a dog marks its' territory in your house. When it happens, it's totally natural instinct. When it happens, it's a pain in the ass to clean up. And when it happens, you will most likely wind up stepping in shit. But Trump is just spreading his awareness of fake news, but that's Russia's job, damn it!!! So let's talk about Trump's new preferred source of news: MAGA Pill.






So it's no secret that Trump prefers to watch Fox News 24 hours a day. Now if only Trump fans understood what the Matrix actually meant!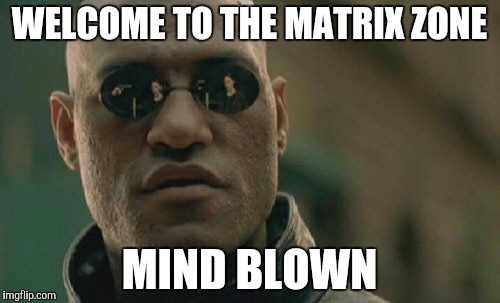 By the way in case you're keeping score at home, Trump has attacked CNN so many times it's absolutely insane, and now touts a lunatic fringe conspiracy theory website. But we all know that Fox & Friends has an audience of one now, and let's face it – they're just fucking with Trump at this point.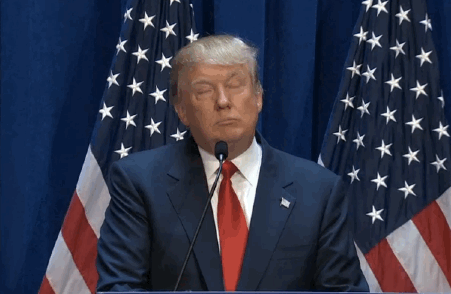 Oh come on Trump, this is like the movie Kingsman where they just start fucking with their prospective candidates. Fox hated that there was a president who didn't listen to them for 8 years. Now we have one who *ONLY* listens to them! Who needs fake news when you have a fake news network playing you like a fiddle?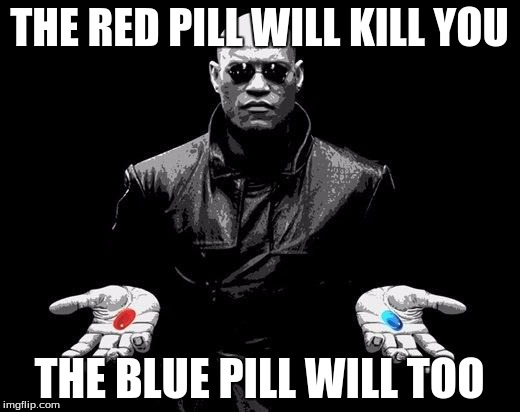 Yeah so Fox & Friends plays Trump like a fiddle. They know that if they feed him a bullshit story, he'll tweet it to his hundreds of thousands of Russian bot account followers. And there might be a few actual twitter posters that follow him as well. We do! Oh come on, how else am I going to keep up with his bullshit? But in case you're wondering the kind of quality journalism that MAGA Pill reports on, here's some stories they've recently covered!



By the way, why do the conservative conspiracy theorists hate Lady Gaga? We might have to do a deep dive on this subject. I'll end this with some Lady Gaga, because why not?




[div style="padding: 20px; background-color: #ffffff; border-radius: 10px; box-shadow: 0px 2px 4px 1px #aaa;"][div style="font-family: arial, helvetica; font-weight: bold; border-bottom: 1px dotted #999; padding-bottom: 8px;"]
[font size="8"]Holy Shit

[br] [/font] [br]

Yes friends! Gather around, friends! Pass the collection plate, friends! Yay, in this darkest of times, we turn to the holiest among us. But even then we are reminded that the holiest among us are full of, well…




How is my beautiful congregation this fine Wednesday? How are you all doing tonight? Because the Good Lord would want us to gather and sing the light in his holy presence! Can I get an amen? Thank you! Well, you know last week we spent our sermon touring the good holy lord Jesus Christs' new temple in Washington, DC. Well, now we have something to tell you that Jesus himself will not approve of!






Yeah BOOOOOOOOOOOOOOOOOOOOOOOOO!!!!! You know, I am just a man of the cloth and I know my Bible. And I can't recall a single verse in it where Jesus would approve of this sort of thing. Because greed is a SIN!!!!! And SINS MUST BE CLEANSED!!!!! In the name of all that is good and holy for our lord Jesus Christ! Can I get an amen??? Let us sing his holy name in praise now!!! Thank you to the Official Top 10 Gospel Choir! But even our Jewish friends hate this because the referendum seems to only attract one particular type of worshipper!






Even the lord our god, creator of all that is good and holy, cannot take much more of this madness! I mean… do you even know what this is going to do? No, because the GOP does not read or thinketh with thine brains.






Yes because the Lord Our God is angry, and when he is angry, he is really angry!!! But this isn't just GOP arrogance on full display, and arrogance is a sin punishable by Satan in the most unholy of ways. And they must be cleansed of this sin!!!! And yes it does specify churches, which means things could get very, very ugly!!!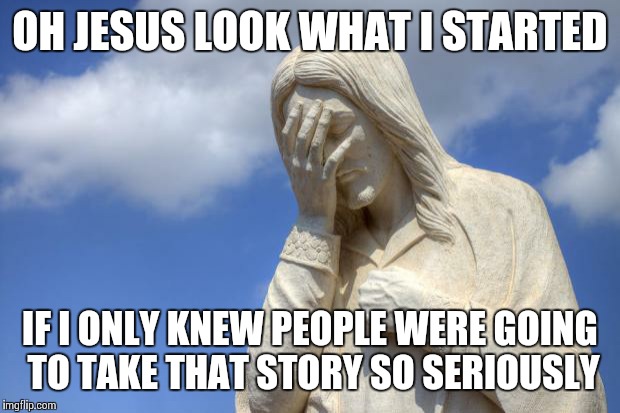 Can we pass the collection plate please????????????? Because if I declare the Top 10 a church, I can then raise enough money to buy some candidates! Or maybe not. We do have a budget of zero. Yes the GOP wants to do away with all non profit groups, and that could potentially be disastrous!






Oh shit!!!! I just realized that if I declare the Top 10 a religious organization, that I too shall be held to the same standard as churches are! Does that mean that I don't have to pay taxes? Sweet! Can I get an amen???? We cannot let them get away with this!! Even our president does not know what he speaketh!






Yay, I hope it did not get too intense for you there! Because what Trump and his merry band are proposing is dangerous, and I hope you leave this sermon with this information in tact! Mass has ended, may you go in peace! That is it this week for:





[div style="padding: 20px; background-color: #ffffff; border-radius: 10px; box-shadow: 0px 2px 4px 1px #aaa;"][div style="font-family: arial, helvetica; font-weight: bold; border-bottom: 1px dotted #999; padding-bottom: 8px;"]
[font size="8"]Roy Moore

[br] [/font] [br]

If there's one thing we love here at the Top 10 Home Office, it's a good train wreck. Which so far is the entire calendar year 2017. But in that calendar year 2017 – there's the Alabama Senate elections, which is between Roy Moore and Doug Jones. This election is a train wreck within a train wreck. And come on, Alabama! You've heard the arguments! Now go and get out the vote against Moore! But would you be surprised in the least to learn that Judge Moore has picked up some surprising endorsements? Well…






That's right – Roy Moore just scored an endorsement from a guy who was convicted of attempted murder of a federal judge! Yeah, you know what they say about always telling a guy by the company they keep! But now there's a challenger in the mix!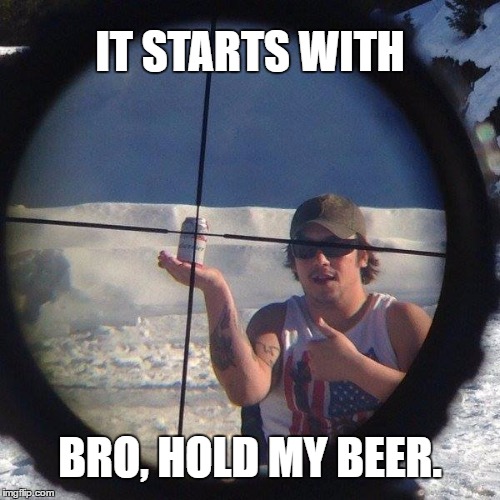 I fucking love this. Roy Moore is so polarizing that he's receiving challengers within his own party – just days before the election! If that doesn't hand the election over to Doug Jones, what will? Maybe Ringo Starr?






Really? That's the best you got? An extremely creepy Ringo Starr song from the 60s? Calling this election a train wreck at this point, is an insult to train wrecks. But this is 2017 here! If this weren't a train wreck, I would be very disappointed! I mean what's Trump's opinion on this shit? Yeah Sarah, that's because we all know how well Trump's campaign for Luther Strange went. But that's all well and good, you might ask, but what about the women? How do the women of Alabama react to this madness? Well… sadly some of them still support him.






[div style="padding: 20px; background-color: #ffffff; border-radius: 10px; box-shadow: 0px 2px 4px 1px #aaa;"][div style="font-family: arial, helvetica; font-weight: bold; border-bottom: 1px dotted #999; padding-bottom: 8px;"]
[font size="8"]Mike Cernovich

[br] [/font] [br]

It's time once again for: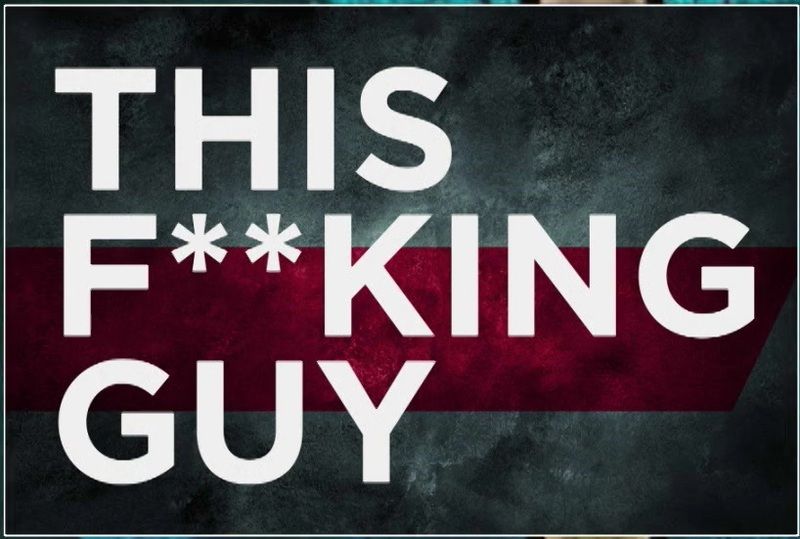 This week's "This Fucking Guy" is Mike Cernovich. You may not know the name. He's a frequent contributor to Infowars. He's the guy who brought you Pizzagate. He's also that guy at any political rally who scares children. But he probably more scares women. This week, Mikey was on Infowars where he made an astonishingly stupid claim about Roy Moore, but guess what? He clearly said what people who are part of the ultra far right cult are thinking!






There's so many things wrong with this statement. I mean first off The Pedophiles And The Pedophilia sounds like the name of a day time soap opera doesn't it? Excuse me a minute… But this isn't the first time Cernovich has made such a batshit crazy claim. They really are obsessed aren't they?






Let's think about this here, Alex and Mike. There's no one here on this world who's pro pedophile. Really, even actual pedophiles like Jerry Sandusky are most likely regretting their actions in prison! Is there anyone on this earth pro pedophile? I mean except for maybe that one guy running for the Senate from Alabama. Thank you! But you know I think Mr. Cernovich might be the one who protests way too much.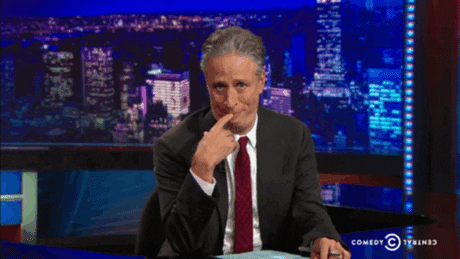 Holy shit! I mean… dost thou protest too much there, Mikey? These guys are like the crazy ex of a pedophile trying to prove they did it. They've got the GPS trackers, they've got mine detectors, they've got tin foil hats… you know, the Douchebag Survival Kit. I mean you have an ACTUAL PEDOPHILE who might become the next SENATOR FROM ALABAMA!!! And what is your opinion on this?






Yeah seriously! What the fuck!!! So you're giving Roy Moore a pass but still talking about Robert Menendez? I mean is this a pedophile sting operation, or dare I say it… a democratic… witch… hunt? I mean you do know he's under investigation for bribery and not pedophilia, right? I mean it is the state of New Jersey we're talking about here!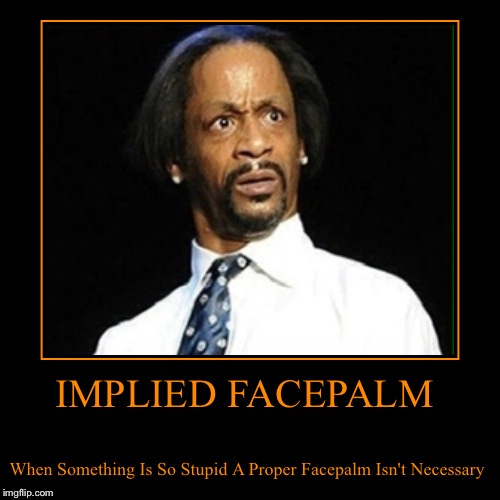 These people are absolutely obsessed with pedophilia. I mean really it's like playing a really fucked up game of Six Degrees Of Kevin Bacon. Except there's just one degree, and Kevin Bacon is a pedophile from the Deep State!! I mean look at what Cernovich's buddies Paul Joseph Watson and Jack Posobiec did at a recent appearance at Columbia University. Talk about obsessed! :






Excuse me a minute… These people are trying to convince you they're not pedophiles aren't they? I mean that's how deep their obsession goes! But guess what? The Alt Right and the "New Right" are fighting each other! And when that happens, get a giant bucket of popcorn ready!






By the way if you want to know how Mike Cernovich feels about things like rape, here's some light reading for you for some of his greatest hits:




Holy shit! So yeah… rape apparently when it doesn't come to actual rapists. That's Mike Cernovich, this week's: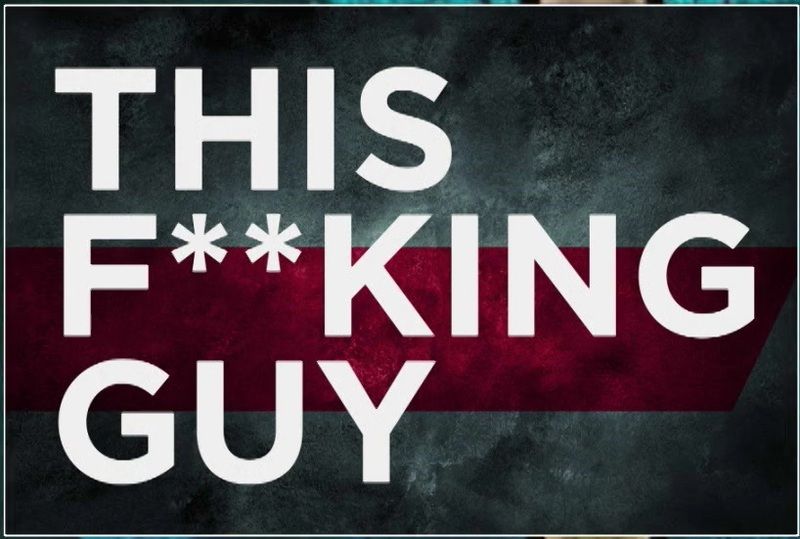 [div style="padding: 20px; background-color: #ffffff; border-radius: 10px; box-shadow: 0px 2px 4px 1px #aaa;"][div style="font-family: arial, helvetica; font-weight: bold; border-bottom: 1px dotted #999; padding-bottom: 8px;"]
[font size="8"]Gun Nut Apologists

[br] [/font] [br]

OK people… next week is the second anniversary of when I started the Top 10. Yeah I know, two years goes by quickly hasn't it? And you know what? We haven't learned a god damned thing. Because if you remember in Idiots #3, I reported how the FBI was reporting that on Black Friday of 2015, they had their highest record of background checks for new gun sales ever. Cut to two years later. Well…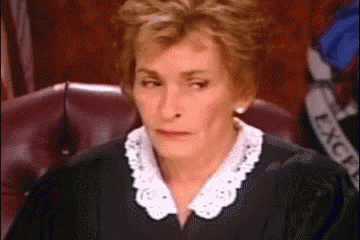 Come on, gun nuts, you know it's bad when Judge Judy does it! So come on Lexus, you want to sell more luxury cars during the December To Remember sales event? Just include the promise of a semi automatic rifle with it! I mean you're already paying $55,000 or more for your new Lexus, you can modify your new GX460 to go full Mad Max! I love that graphic!






But there's more to this insanity of putting out the gun problem with more guns. Ah who am I kidding? I know what country I live in! 'MERICA!!!! So what better way to tell grandma you didn't like her giblet gravy than by busting a cap in her ass?






I know what you're thinking… did I eat six drumsticks or only five? You know fuck Black Friday, it should really be called Red Friday!






[div style="padding: 20px; background-color: #ffffff; border-radius: 10px; box-shadow: 0px 2px 4px 1px #aaa;"][div style="font-family: arial, helvetica; font-weight: bold; border-bottom: 1px dotted #999; padding-bottom: 8px;"]
[font size="8"]Flat Earthers

[br] [/font] [br]

It's now time for: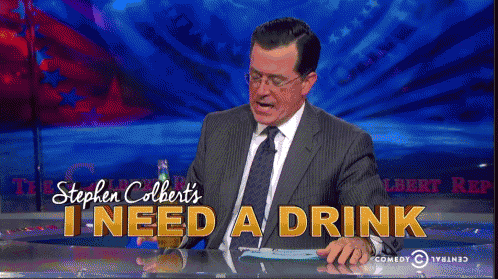 And man do I need a drink this week. Tell me, bartender… what goes good with talking about science? I know! Why don't I get a glass of Walter White's favorite whisky – a Dimple Pinch? Oh yeah on the rocks, neat. So why are we talking about science? Because it's time to talk about one of my favorite subjects – flat earthers. I love the flat earthers. You know we talked about this in the monologue last week, but I feel that we need to expand on this a bit more. And this flat earther is a particular kind of crazy!






Yeah there's so much wrong with this story where do I begin? You have a guy who doesn't believe in science building a rocket after breaking his back doing stunt jumps. He's not a flat earther – he's your racist uncle! Can we show a picture of the rocket?




Look at how janky the welding looks on that rocket! I mean was it built by Acme corporation? But here's why Flat Earthers are a special breed of crazy:






Yeah I can imagine that's how it is going to go! But yeah… in case you're wondering, Mr. "Mad Mike" doesn't need to launch a rocket to prove the earth is flat.





By the way, I love that Neil DeGrasse Tyson trolled the flat earthers good in this regard:


Link to tweet



That is hilarious. Oh and by the way, Mr. Hughes' insane little experiment is being postponed because of – wait for it - the government! Yes it's that danged gubmint that's always the problem!






[div style="padding: 20px; background-color: #ffffff; border-radius: 10px; box-shadow: 0px 2px 4px 1px #aaa;"][div style="font-family: arial, helvetica; font-weight: bold; border-bottom: 1px dotted #999; padding-bottom: 8px;"]
[font size="8"]World Tour Destination #24: The United Arab Emirates

[br] [/font] [br]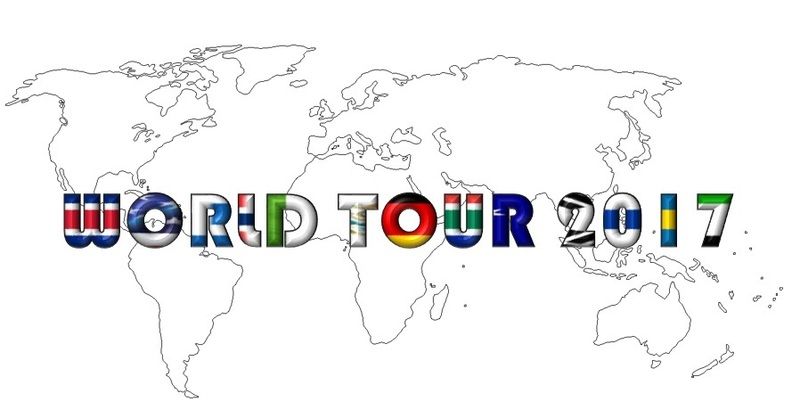 Part of our mission statement here at the Top 10 Conservative Idiots is to show you that conservative idiocy isn't just a problem with America. No, it's a global problem that is stemming far and wide, and it's not just America where conservative idiots ruin everything they touch. And if you're thinking of moving out of the United States just because Donald J. Trump is our current president and our nation is turning to shit, you should know what it is you're getting into should you decide that you want to leave the country. So if you want a recap of where we've been so far, in the last few weeks we've discovered that India has a cyber crime problem, Australia is a few steps away from nationalizing gay marriage, and Saudi Arabia has begun a real-life purge. Here's the tour schedule: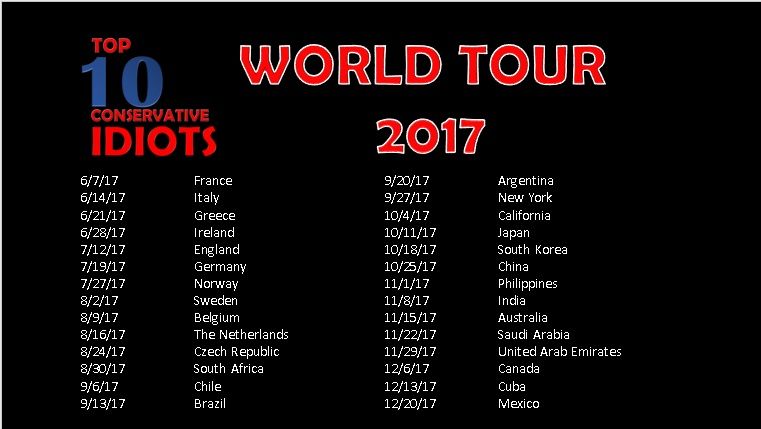 [font size="6"]United Arab Emirates[/font]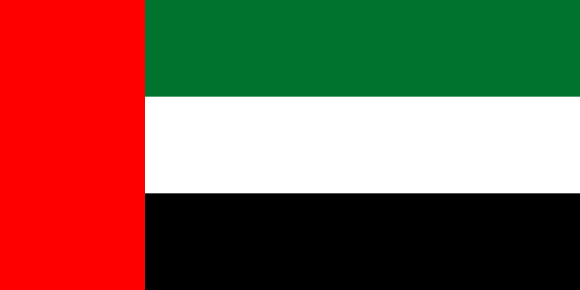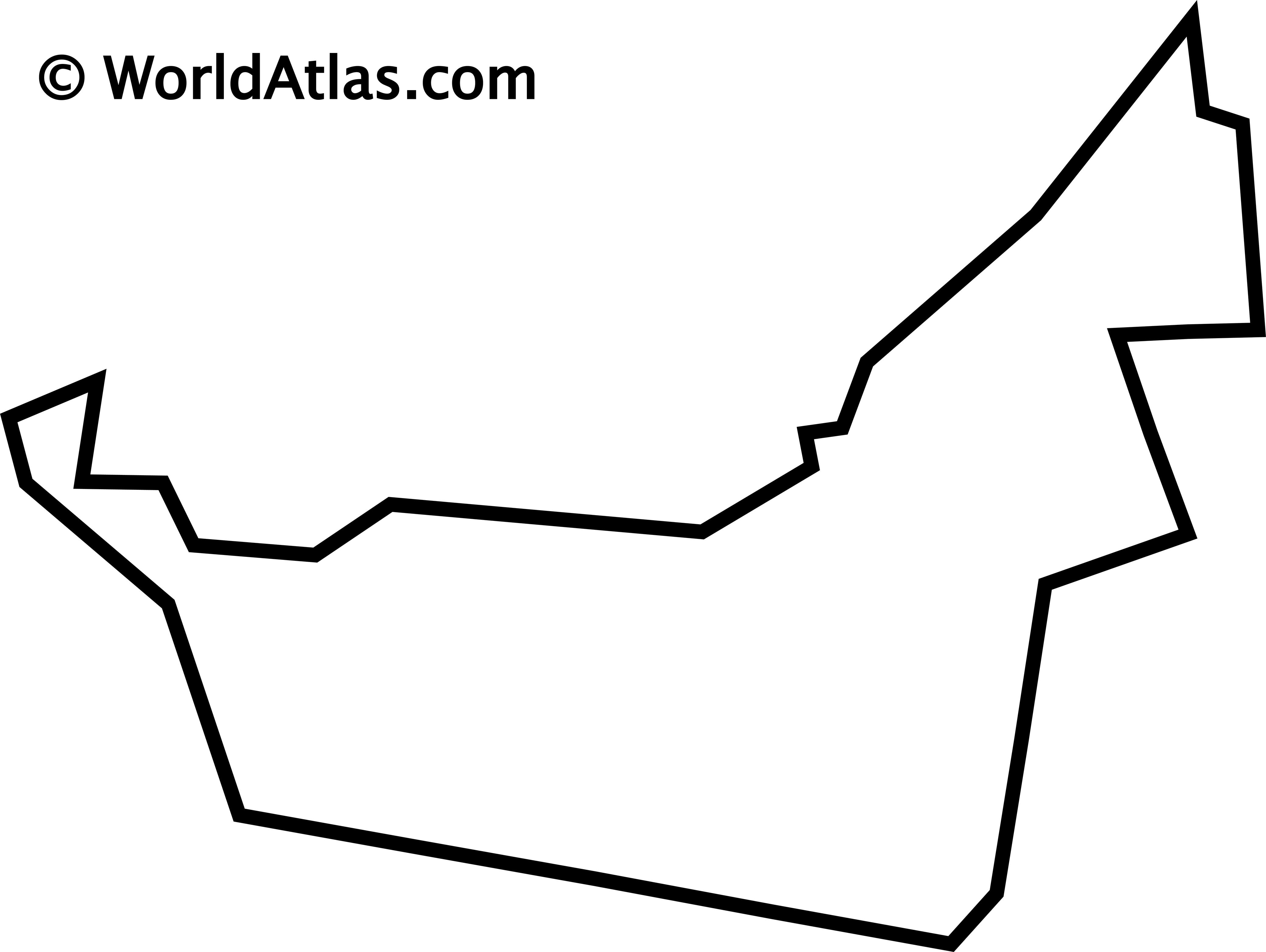 Welcome to Dubai everybody! We're doing a live show from the world's largest building – the Burj Khalifa! Not to be confused with Whiz Khalifa, good sir! But that's not the only thing that the Emirates has. It is where all the money in the United States is going as its' chief export is the black gold. Texas tea – oil, that is! Dubai is the home of the world's most expensive hotel – the Burj Al Arab. It's also the home of two huge man made islands – one resembling a giant palm tree and the other resembling a map of the world. Dubai also has a place where you can ski indoors 24 hours a day and one of the world's first completely underwater hotels. Just try to find it on Google Maps, I dare you! The UAE is also home to two of the world's most profitable airlines with the most expensive first class seats in the industry. I'm told aviation is a huge deal in the UAE because they're the only ones who can afford to fly these laps of luxury in the sky. I'm talking about Etihad Airlines out of the nation's capital Abu Dhabi, and Emirates which operates out of Dubai. The UAE is also the home of the W Motors corporation that manufactures the world's most expensive car known as the Lykan Hypersport – one of which was destroyed in the movie Furious 7. But what else is the UAE the home of? Well it's the home of some uber wealthy financial mud slinging for starters!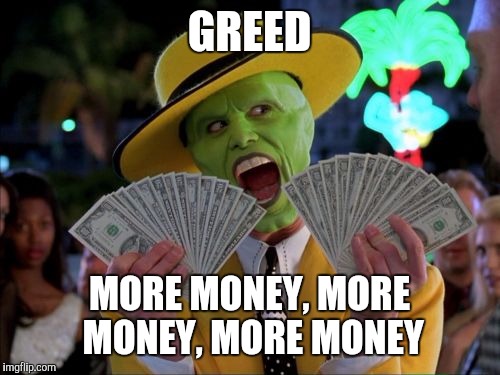 So with excess wealth comes excess greed. I mean come on, we should know that living in America – which is a country that's spiraling out of control toward a wealthy oligarchy. And with excess greed comes excess spending on, well… bullshit!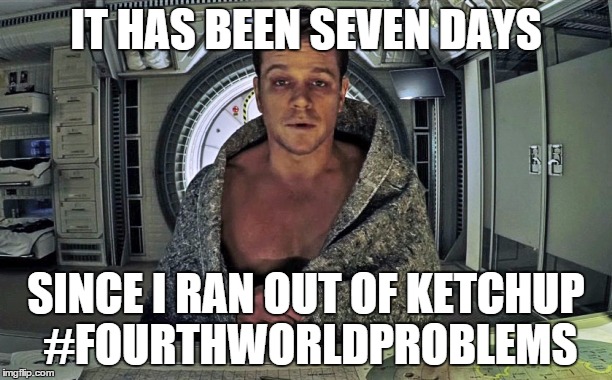 Come on, you guys do know that the Martian was fantasy, right? And at some point you're going to run out of ranch dressing for all that lettuce! And really, why do restaurants automatically assume you want ranch dressing with everything? Do they get paid by the ranch dressing industry under the table? Well, moving on. So why are the UAE so obsessed with space? Well, here's the answer.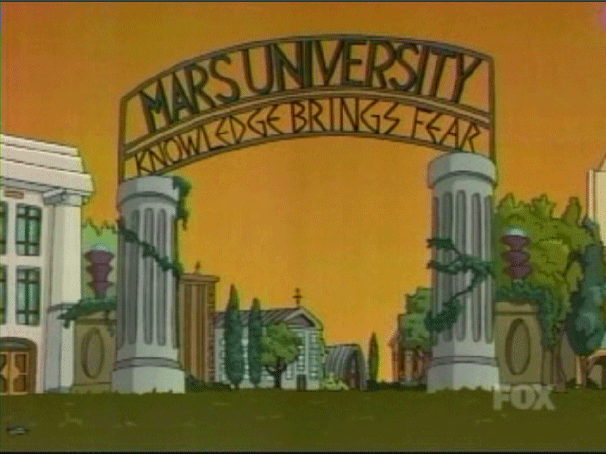 Maybe that's what they're building toward – a real life Mars University. But some good news – the WWE is getting it's own franchise in the UAE! They're only one step away from getting their own Fox News!






I hope the UAE doesn't head in the direction that the US is in – we're only a few steps away from President Camacho. Although if you do visit this glorious desert metropolis, you might want to not venture away from the tourist areas too much.






But there is one key benefit of living in the UAE – you will have perfect teeth! I mean have you ever seen any Arab Sheikhs with any flaws in their teeth? Neither have I!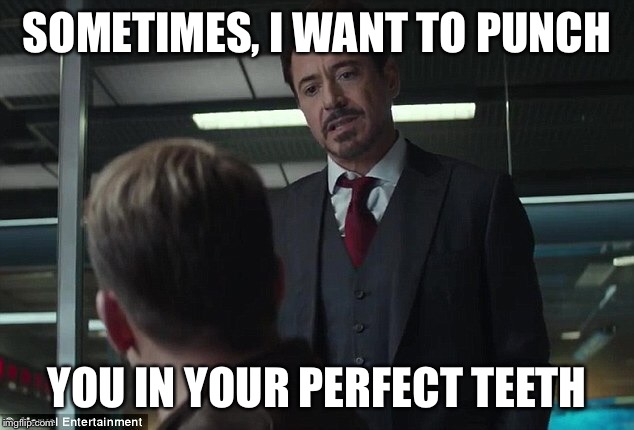 [font size="6"]The Verdict & Scorecard[/font]

This is kind of a tricky one. On one hand the UAE has Dubai and Abu Dhabi – which are some pretty awesome cities to visit with tons of things to do. And like Vegas, there's something new every time you visit. However, beyond those cities something very disgusting lies underneath.

Tourism: A+
Culture: B+
Political Spectrum: D-
Liberal Appeal: C-

Overall: C-

[font size="6"]Next Week[/font]

We've got just 3 stops left before we are done with the first leg of the World Tour. Next up – we have a stop in the land of hockey, poutine, and curling as we visit the Great White North – Canada! Plus we'll have some live music for you from Canada's own Death From Above 1979!


[font size="8"]And Now This:[/font]
[font size="8"]Liam Gallagher[/font]

Ladies and gentlemen, my next guest has a great new album out called "As You Were" and he is ½ of the group formerly known as Oasis. Playing his song called "Wall Of Glass", give it up for Liam Gallagher!



See you next week! If we still live through this week that is!


Credits

Host: Initech
Top 10 Conservative Idiots Recorded In Front Of Live Audience At: American Comedy Club, San Diego, CA
Special Thanks To: American Comedy Management
Images: All images copyright belongs to respective copyright holders.
Videos: All videos copyright belongs to respective copyright holders
Articles: All article content copyright belongs to respective copyright holders
Writing: Top 10 Writing Department
Graphics: Top 10 Graphics Department
Research: Top 10 Research Department
Lighting & Stage Props: Top 10 Lighting Department
Legal: Top 10 Legal Department
Advertising: Top 10 Advertising Department
HR: Top 10 Human Resources Department
Initech's Wardrobe Provided By: JAB Inc.
Wheel Of Corruption By: Studio 1 Stage Props, Burbank, CA
UAE Hosting: Emirates Productions, Dubai
Liam Gallagher Appears Courtesy Of: Warner Music Group
Management: Initech Productions, CCC Management



Initech Productions: Yes, We Got The Memo


3 replies, 2300 views
Replies to this discussion thread
| | | | |
| --- | --- | --- | --- |
| 3 replies | Author | Time | Post |
| Top 10 Conservative Idiots #3-24: The Ungrateful Fool On The Hill Edition (Original post) | Initech | Nov 2017 | OP |
| | malaise | Nov 2017 | #1 |
| | Initech | Nov 2017 | #2 |
| | malaise | Nov 2017 | #3 |
---
Response to Initech (Original post)
Wed Nov 29, 2017, 06:33 PM
malaise (197,065 posts)
1. You amaze me
Here you are at exactly 5.00pm week after week.
I see flat earther rocket man is back
Rec
---
Response to malaise (Reply #1)
Wed Nov 29, 2017, 06:44 PM
Initech (77,360 posts)
2. Yeah I was amazed I was able to get this one done this week!
---
Response to Initech (Reply #2)
Wed Nov 29, 2017, 06:47 PM
malaise (197,065 posts)
3. LOLI'm amazed every week
Great stuff - still reading - ;chuckle: