Wed Aug 2, 2017, 05:00 PM
Initech (89,309 posts)
Top 10 Conservative Idiots #3-8: Nobody Beats The Mooch! Edition
Last edited Wed Aug 2, 2017, 06:54 PM - Edit history (1)



You know the Trump administration and the GOP have fallen on some hard times. And I will say watching from the sidelines. I know it's been six months since Trump took over the White House but it feels like a fucking eternity doesn't it? I mean the Trump administration is hurting so bad from last week's big vote on "Repeal & Replace" that it's forced Trump to do this. We might need the Sad Hulk Music here.

&t=6s



Yes the Trump administration is *LITERALLY* asking for one dollar donations. Where have I seen this before? Holy shit – he's turning into Homer Simpson now!




So of course you know what we're getting into with this first entry this week. And we can sum it up in one word - Trumpcare. Which is now dead on the table.





So what is the "skinny repeal"? Let's go back a bit.



The GOP is trying to get rid of Obamacare with about the same rate of success as Wiley Coyote trying to catch the Road Runner. Meep meep!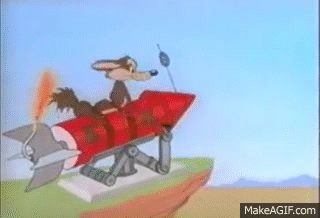 And here's what it left the Senate as. In fact I think I have a preview of what next week's attempt to repeal Obamacare might look like!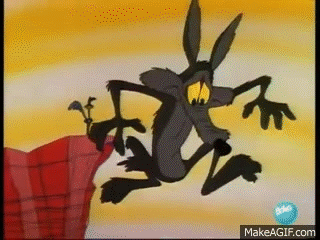 Boy they really let Wiley fall down big time in that one didn't they? But now Trump is in the third stage of the grieving process – denial. He's already past the anger phase. Or is he?


Link to tweet



Wow, so much to digest in that one tweet. Does he not know how his own "The Art Of The Deal" works? Or is that "The Art Of The Deal"? I mean so the idea is to watch its' own self destruction and then like vultures you swoop in and pick up the pieces? Because that almost never works!




[font size="8"]DT & The Mooch

[br] [/font] [br]



So last week at Comic Con, Marvel Studios announced more casting news and started teasing footage of two of it's most highly anticipated movies yet – Avengers: Infinity War and next year's sequel to Ant-Man, called "Ant Man & The Wasp". But while we have to wait until next July for the Ant-Man sequel, we can watch our own hilarious duo right now – Donald Trump & Anthony Scaramucci, or as they're known by their morning drive time handle, DT & The Mooch. Coming up next on DT & The Mooch, it's the Wednesday morning fart song! And last week – The Mooch was firing on all cylinders!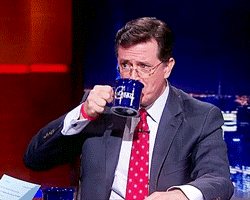 Yeah. I mean this is just an utter embarrassment at this point. The GOP has spent the last 20 years mercilessly attacking Clinton for… something. And now we have a complete joke of a presidency that's getting worse and worse by the minute. I mean The Mooch does need his mouth washed out with soap at this point. And I haven't even got to the bulk of what he said yet! We need to go full S&P on The Mooch, I'm afraid!



"They'll all be fired by me," he said. "I fired one guy the other day. I have three to four people I'll fire tomorrow. I'll get to the person who leaked that to you. Reince Priebus—if you want to leak something—he'll be asked to resign very shortly." The issue, he said, was that he believed Priebus had been worried about the dinner because he hadn't been invited. "Reince is a fucking paranoid schizophrenic, a paranoiac," Scaramucci said. He channelled Priebus as he spoke: " 'Oh, Bill Shine is coming in. Let me leak the fucking thing and see if I can cock-block these people the way I cock-blocked Scaramucci for six months.' " (Priebus did not respond to a request for comment.)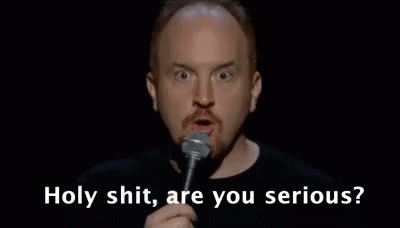 Hey Scaramucci, you can't just curse out the Trump administration, that's my fucking job!!!!! Thank you audience! You know this feels like that point in the series where the writers feel the need to change things up. So they start killing off favorite characters (like Sean Spicer) and replacing them with new hot shots. And then new plot twists are introduced. Scaramucci called a guy a cocksucker? So outrageous!!! So with that in mind we're going to go full Standards & Practices on Anthony Scaramucci and do a live bleep of his briefing!





"They'll all be fired by me," he said. "I fired one guy the other day. I have three to four people I'll fire tomorrow. I'll get to the person who leaked that to you. Reince Priebus—if you want to leak something—he'll be asked to resign very shortly." The issue, he said, was that he believed Priebus had been worried about the dinner because he hadn't been invited. "Reince is a <BLEEP>ing paranoid schizophrenic, a paranoiac," Scaramucci said. He channelled Priebus as he spoke: " 'Oh, Bill Shine is coming in. Let me leak the <BLEEP>ing thing and see if I can <BLEEP> block these people the way I <BLEEP>-blocked Scaramucci for six months.' " (Priebus did not respond to a request for comment.)





Thank you! And he's referring to himself in the third person? I mean this guy really is a perfect candidate for the Jersey Shore reboot! "Hey it's Tony S here and I'm going to <BLEEP> all you <BLEEP>ing <BLEEP> ing <BLEEPS>!!!!" Maybe he should start a department store called "Nobody Beats The Mooch!". But did you know he has a wife and a kid, possibly more? Yes somebody decided to swipe right on that guy, and we feel sorry for you! Wait – that's it? Your wife just gave birth to your son and your first thing to do is text her "I'll pray for you?". How do you handle other family announcements? "Congrats on your wedding, cousin! I'll pray for you!". Maybe that's why he's getting divorced. But he's the Mooch, and nobody beats him!







And now my producer is telling me that Trump has decided to fire Anthony Scaramucci. So this will be it for DT & The Mooch.




[font size="8"]The Bathroom Police

[br] [/font] [br]

You know when we were putting together last week's edition, Trump dropped the big one to please the biggest, bigoted douchebags on the planet. Last week, Donald Trump tweeted this out:


Link to tweet
Link to tweet
Link to tweet



Yeah BOOOO. And let's not forget that during the campaign, Trump made this promise:




Double boo. So this week, after all that Trump may have said that he is banning transgender people from serving in the military, which would rescind the Obama era order that allowed them to happen in the first place. I mean really, how is that still a thing?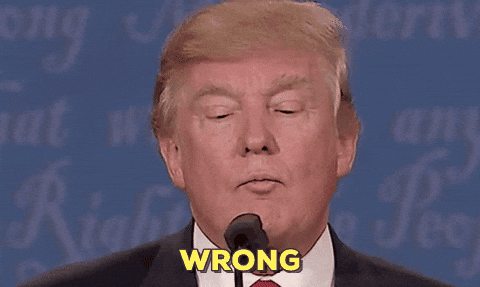 And he is wrong. I mean did he consult anybody about this? Did he file an executive order? Did he do anything to justify just flat out banning trans people from serving in the military? Did he do anything? Does he do anything?



Let's go back to Trump's telethon for a minute. How much has he raised so far?



So… $0 so far. Now back to our regularly scheduled entry.




Yeah it's fake news people! But there's more to this whole thing than you would have thought possible. For starters, not only were the Joint Chiefs not consulted, this may be far more cruel than you would realize:






Yeah so this whole thing is an epic fail. By the way, why are we going to Arcade Fire for opinions on critical issues? We may have to ask how that's still a thing in a future edition.






And then there's this. Trump absolutely infuriated actual trans people who have served in the military – check out this from former trans Navy Seal Kristen Beck: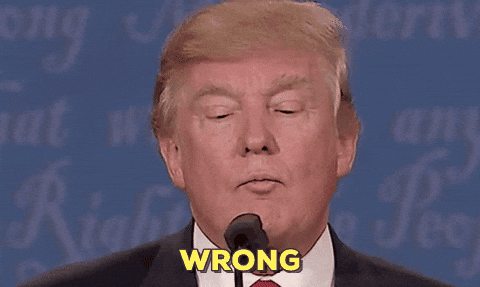 But Trump is the one who's wrong here. And you want to know how this is still a thing? Look at what the military actually spends its' money on.






Tremendous, tremendous costs, OK, people???? Oh and then there's this.



And this:



Yup – boner pills are a large part of military spending. Enough to give it a percentage of the actual overall military budget.


[font size="8"]Donald Trump

[br] [/font] [br]

Before we go any further let's check in on the Trump telethon! How many dollars has he raised so far?



President Trump, or Premier Trump as we've been calling him here around the Top 10 Home Office in Anaheim, California, has been having his worst week ever. Whether it was the parental backlash to his Boy Scout Nazi Rally or the fact that Repeal & Replace failed for the 10,000,000,000,000th time (fool me once, shame on me, fool me 10,000,000,000,000 times….
). Or the fact that the Russia Gate scandal will never die. Remember last week when I made the food comparison when talking about Russia Gate? Well… first there was this billboard that surfaced in Kentucky last week:




I love it! Or to put it in Trump speak - Love ! So we have to talk about Pickle for a minute. And no it does not mean "penis". Yeah one man in the audience yelling "penis". So this week, Trump's new press secretary and Rageaholics Anonymous Spokesperson of the Month – Sarah Huckabee Sanders – read this letter.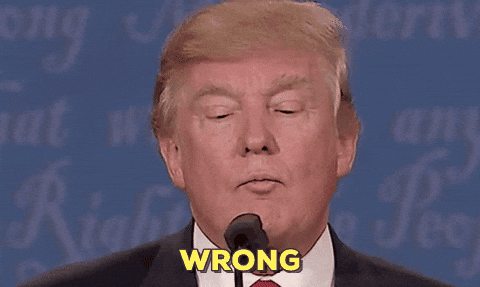 Let's post the context of the letter.




Whoa whoa whoa, back up! You had a Trump themed birthday party? What would that entitle? Let's extrapolate that for a minute. Would you build a wall around the piñata? Thank you! Would you serve MAGA party favors?




Do you have a Trump impersonator instead of the clown? Does the guest of honor wear a celebratory MAGA hat?


?rlvnet=1

And of course Trump fans would go for the white one! Thank you! I just… I have so many questions about this! Who did the catering? Was it KFC?




Or maybe he gets McDonalds to cater?




Or maybe… he has the best taco bowls ever! Because all the best food comes from Trump Tower, don't you know?




Oh and by the way there was speculation as to whether or not Pickle was real. Much like Trump's imaginary friend Jim.






You know you can look it up right, Sarah? I mean we do have this new thing called Google.



By the way I love that Stephen Colbert took down this nonsense:




[font size="8"]Donald Trump

[br] [/font] [br]

Sigh. Just as we were putting this together this week, Trump... just. What the fuck. We got to go to the tweet on this one. It's just... I can't even begin to comprehend what's being said here.


Link to tweet



OK... let's pay close attention to the word "comrade" here. It's associated with RUSSIA! Don't go there, Donnie! I mean... like I said last week if you are under investigation for Russia, don't talk about Russia! You don't tell the guy trying to lose 100 pounds - "Hey! Eat this giant plate of sliders and onion rings! Go ahead it's right there in front of you!".




And then "OUR FREEDOM" (all caps). I mean who is he? Braveheart?



But I originally had a different entry here, but this is why the Top 10 is in a new time slot to allow for these kind of things. So yesterday, Trump called the White House a "dump" because, reasons. This is just... one disaster after another. The GOP never gets to again say we're disrespecting the president. They elected a serial liar and a guy who's just a high school bully. So yesterday he said this:






Sigh. Really just when you think they can't sink any lower, new depths are opened on an almost daily basis. So this of course prompted the usual backlash. There was this from Chelsea Clinton:


Link to tweet



So Trump reminds "his base" of wealthy club members that the White House is a dump. I mean have you seen his taste in interior decorating?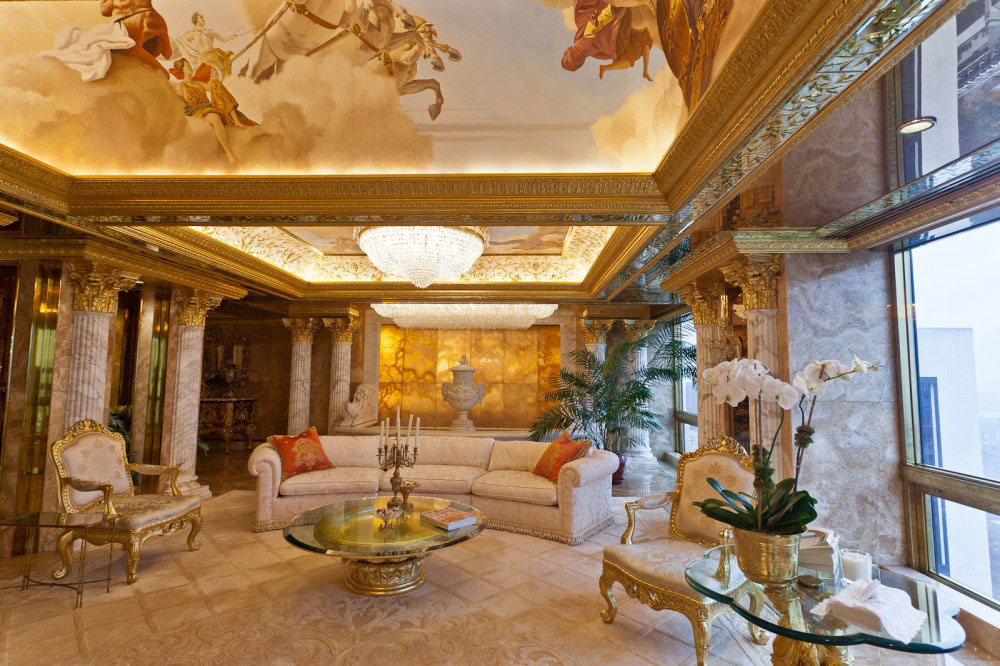 I prefer to call this style of interior decorating "dictator chic". Thank you! And there's more to this - I mean would you really call the White House a dump?






Yes, you fail Mr. Trump! See, Obama shows you how it's done! I just... can't even comprehend how stupid this is. Need we remind the "President" that his "Winter White House" is a complete dump and has a massive sink hole in front of it? I mean hey it's the perfect metaphor for this presidency!



And by the way if he thinks this is a dump - wait until you see what kind of health code violations Mar-A-Lago was slapped with!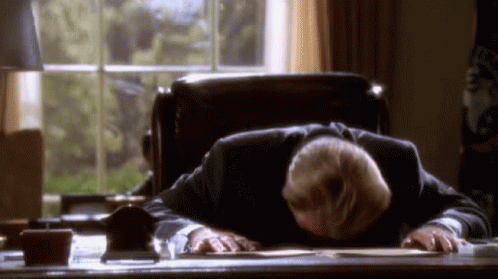 [font size="8"]Donald Trump

[br] [/font] [br]

If you've seen the Twitter page of @realDonaldTrump this week, you may have noticed this image of him standing in front of police officers:




Well at that speech, he incited violence and police brutality. I mean Trump loves him some law and order doesn't he? "I'm the most law and order president you will ever see! No safe spaces or snowflakes in my America!". Well here's exactly what happened:






Yeah BOOOOOOOOOOOOOOOOOOOOOOOOOOOOOOOOOOOOO!!!!! So he's literally encouraging police brutality! This is fucking unbelievable! In fact the speech was so controversial… well… let's roll the tape and then we will discuss further.



Holy shit. Even the police are taking a hard stance against this sort of thing.



http://memeshappen.com/download.php?memeid=79902

But is it live… or is it fake news? But of course the Trump White House would make the claim that "Oh he's just joking". Really? There's no joking about police brutality, Sarah.






But all kidding aside, I love when the news goes to the one celebrity whose opinion on any given subject at all who you shouldn't trust. And on this subject – they pick Chris Brown of all people? You might as well ask Joe Arpaio about race relations!!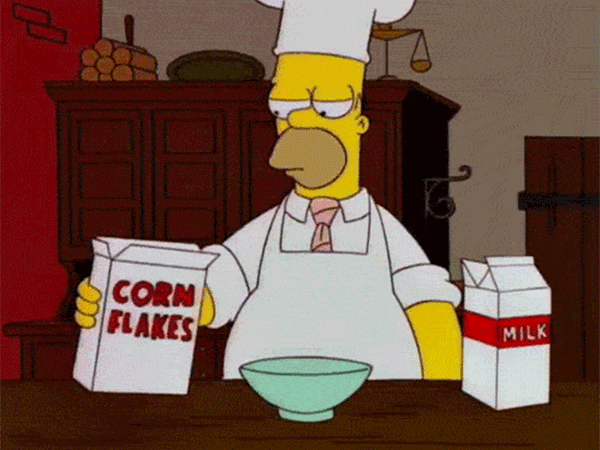 Speaking of police, we got to go to Arizona for this one. While not much great came out of the 2016 elections, you want to know the best thing about a shitty situation? Arizona's reigning racist and guy who was the before picture in a hemorrhoid infomercial, Joe Arpaio got defeated and arrested!







[font size="8"]Climate Change Deniers

[br] [/font] [br]

You know we haven't talked much about Climate Change here in the Top 10 even though it's one of the reasons why the democrats lost in 2016. And our president Donald T. Rump fulfilled that promise by pulling out of the Paris Climate Accord. But this alarming news surfaced this week: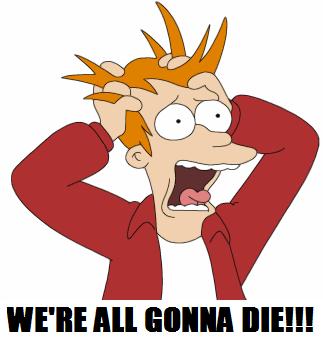 Yes – holy shit! That is quite the cause for alarm! And this week, Al Gore's An Inconvenient Truth 2: An Inconvenient Sequel hits theaters. Can we show the trailer for that?



But as much as we love Al Gore here, we can't help but wonder why he thinks this would be a good movie to bring a date to. I mean really. This is a thing.






Yes really – WTF Lol. I mean let's think about this for a minute here. What would you say to a date to make her want to go see "An Inconvenient Truth 2"? "Hey baby, want me to pull my Paris Climate Accord out?". Or maybe.. ."Want to go see An Inconvenient Truth 2? We can get really hot and heavy!". Or maybe "Hey baby. You and me. An Inconvenient Truth 2. Let's get inconvenient together!". Thank you! But here's where it gets weird – because of course it does! Yes, the mayor of a town in Virginia that is literally sinking is going to debate Al Gore on Climate Change!






Yes he's a right wing Jesus freak. Why would we trust a right wing Jesus freak more than we would trust a former vice president who has done his research? Because reasons!




[font size="8"]Sean Hannity

[br] [/font] [br]

Time once again to ask:




This week – The Seth Rich Conspiracy: How Is This Still A Thing? The right wing absolutely loves to cook up baseless conspiracy theories against liberals and democrats to discredit them, and about half the time it works when one sticks and their base buys it because they can't think for themselves. The Seth Rich Conspiracy is one such conspiracy.



Yes – Sean Hannity, like any republican sends his "thoughts and prayers" out to Seth Rich's family for his senseless murder. But they turned what sounds like Washington DC violence into one of the most convoluted, bloated conspiracies they've cooked up since Pizzagate.



What is Hannity trying to prove here? In fact even Rod Wheeler, who was hired to lead the investigation into Seth Rich's murder – found the story that it was linked to the DNC to be pure, 100% grade A bullshit:



In fact even Seth Rich's family asked Fox to stop the bullshit because well, the story was bullshit.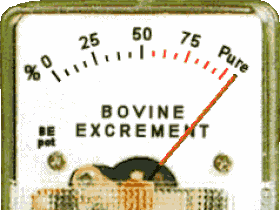 In fact this story is so much bullshit that this week Rod Wheeler launched a lawsuit against Fox News – after the network redacted the story and issued an apology. And that's something that is usually pretty rare for Fox News.






Yup – Wikileaks. The original Masters Of Crap. The purveyors of bullshit. We should have known they were behind this, and Julian Assange would have got away with it too, if it weren't for those meddling liberals. But there's allegations that not only was it a Trump supporter that helped fund the bullshit, it might have been Trump himself fueling the conspiracy: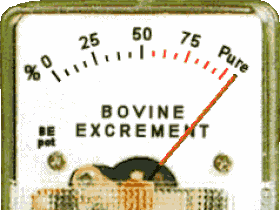 Yes – Trump himself might have had a hand in framing the democrats for the murder of a DNC staffer – despite that nothing had anything to do with it. So the guy who accuses other networks of being fake news made up some actual fake news himself! And guess what? Like everything Trump does, it all goes back to Russia.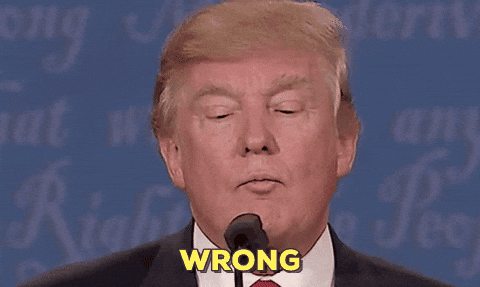 And yes Trump is wrong. The master of fake news strikes again – and everyone who's ever made a conspiracy is involved it seems like. But here's where it gets weird. Someone attempted to use Seth Rich's murder and conspiracy theories that resulted to sell shit. We are not making this up.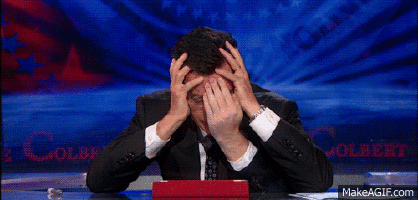 Yes. Face cream. The Seth Rich conspiracy is being used to hawk face cream. That's enough to make you ask – the Seth Rich conspiracy:


[font size="8"]Justin Bieber

[br] [/font] [br]

It's now time for another installment of: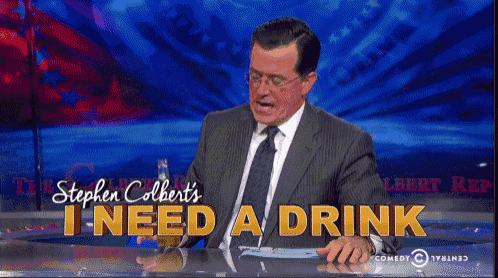 And man do I need a drink. Whew, this week was exhausting trying to keep up with all the shitty news coming down the pike. And I'll definitely need something much stronger than a Bud Light with lime. I'll go with my usual cocktail of Jack Daniels mixed with Jack Daniels. I call it "The Double Jack". So this week, we're going to lighten things up and talk about music. I mean do we really need $109 limited edition Arcade Fire fidget spinners? I love Arcade Fire, but this is something I wouldn't ever purchase, ever.



https://cdn.vox-cdn.com/thumbor/6SyjJHQGBSIv-6E3ktzQ6Tk9xXo=/0x0:456x422/920x613/filters:focal(190x135:262x207)/cdn.vox-cdn.com/uploads/chorus_image/image/55986109/DGFALpBUwAAEZM9.0.jpg



But that's not what I really want to talk about in this entry. Let's talk about the opposite of Arcade Fire, Justin Beiber. Sigh, we got to talk about Justin Bieber. I don't want to talk about Justin Beiber but when something this crazy is in the news, we have to talk about it. Here's how it started:






Yeah. OK so Justin Bieber sells out stadiums like AT&T Stadium in Dallas and the Rose Bowl here in Los Angeles, and I do not know a single person who listens to him! So why did he pull out and miss all that sweet, sweet money?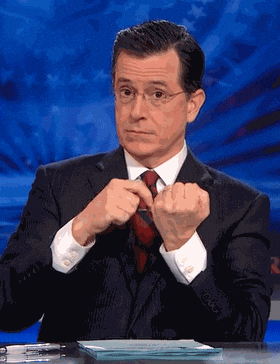 Yeah if I were a member of his crew, I think I'd be pretty pissed at him too. And he's all of a sudden religious now? How… who… what… where… when… I just can't think of any church that would want a guy who pees in buckets while flipping off pictures of Bill Clinton! How about one founded by a guy who was under investigation for alleged child molestation?



And one that takes member donations from a cell phone app? I may seriously have to do a deep dive on Hillsong in the next Top 10. Yeah that happened. So what could be the underlying motive here?






Yeah so religion wasn't the cause for Beiber cancelling his whole tour. Oh and then he may have run over a guy outside his church. So maybe god isn't for him?





Although in case you're wondering – who the fuck is Hillsong, you might want to see this. It's a celebrity church with a rock band.



Is it me or does this whole thing remind you of Arrested Development when George Bluth starts selling Caged Wisdom video tapes?





[font size="8"]World Tour Destination #8: Sweden

[br] [/font] [br]




Part of our mission statement here at the Top 10 Conservative Idiots is to show you that conservative idiocy isn't just a problem with America. No, it's a global problem that is stemming far and wide, and it's not just America where conservative idiots ruin everything they touch. And if you're thinking of moving out of the United States just because Donald J. Trump is our current president and our nation is turning to shit, you should know what it is you're getting into should you decide that you want to leave the country. So if you want a recap of the tour schedule – we've been all over continental Europe at this point, and now we're heading to Scandinavia where we found that Norway is a little bit racist (but who isn't?) and this week, our next destination is going to be the nation of Sweden!


[font size="6"]Sweden[/font]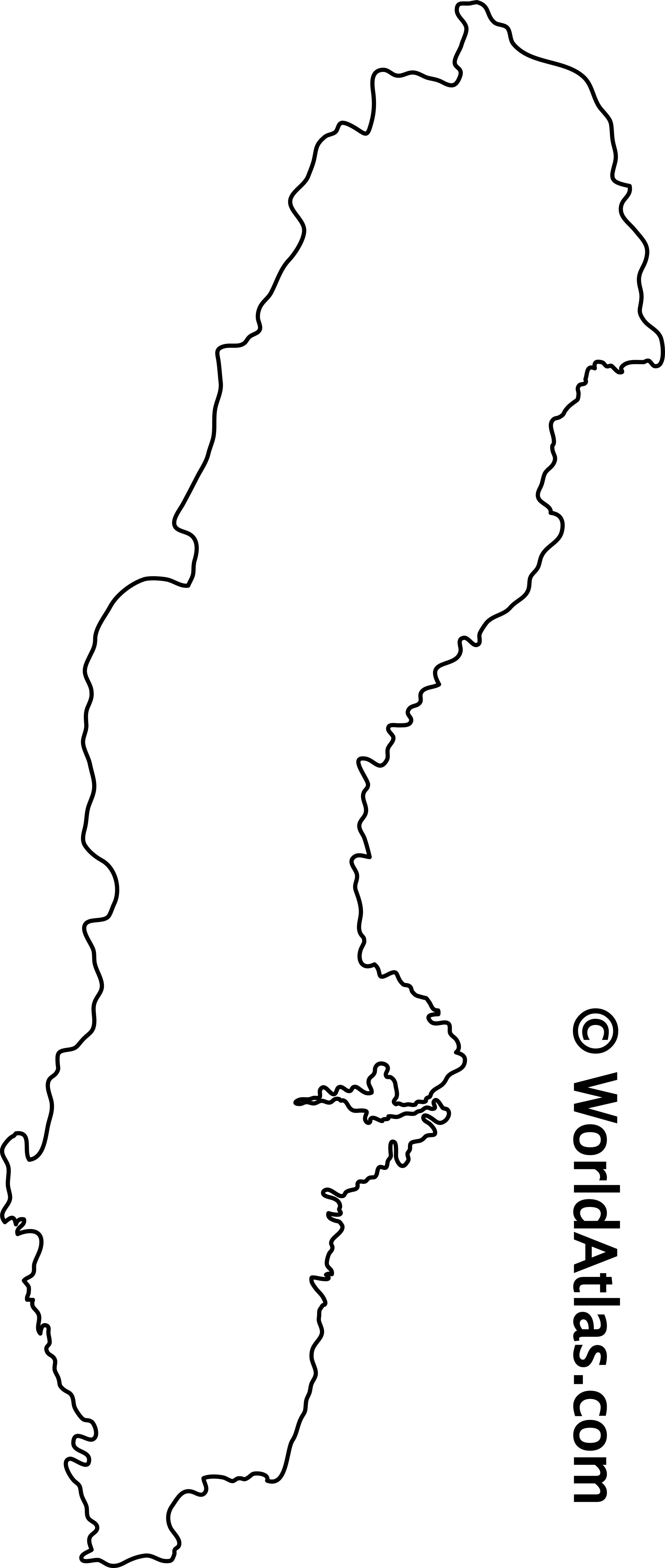 Next up – we have the country of Sweden to visit. When one thinks of Sweden what comes to mind? What, audience? You say Ikea? The Swedish chef from the Muppets? Swedish meatballs? Well, some of those things are true. It's also the land of luxury auto maker Volvo, and racing car manufacturer Koenigsegg. Sweden is also the home of the world famous Ice Hotel, which was seen in the 2002 James Bond flick "Die Another Day". Sweden is also home to tons of great music. Of course you immediately think of ABBA, and why wouldn't you? But all genres of music come out of Sweden. You like metal? Sweden is the home of the world's best metal bands. You have prog metal with Opeth and Katatonia, you have death metal with Bathory, Amon Amarth, and Entombed. You have power metal with Evergrey and Sonata Arctica. You like pop and EDM? How about Likki Li and Avicii? You like classic rock? The Who's late drummer Keith Moon is from Sweden. And of course – this band:





And believe it or not – American baseball is also very popular in Sweden along with cross country skiing and their own interesting sport – Bandy. Bandy is played similar to ice hockey, but take the skates away and replace them with skis, and suddenly things get much more difficult. But what else is Sweden the home of? It's the home of one of the biggest data breaches in the entire world! Yes, my fair Top 10 fans! It makes the US election look like child's play by comparison. Remember the Avengers: Age Of Ultron when Ultron hacks into a server bank in Sweden? It's kind of like that!






What happens in Sweden stays in Sweden. Unless it's out in the internet, then it's out in the open. I mean how bad can this get?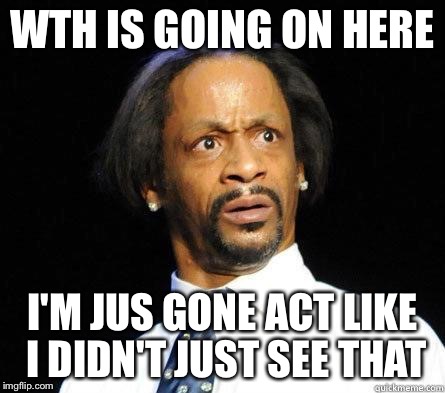 Yeah really what the fuck is going on in Sweden? Is the Putin / Trump cabal trying to attack that country as well? Yes, even with all the technology in the world at our disposal, people can still be fucking idiots with it! But even Sweden isn't immune from the Russia fake news crisis that's sweeping the planet.




?56e2ea

I like that one! Let's talk about some lighter stuff involving Sweden. Remember last year when people tried to name a British research vessel "Boaty McBoatface"? Well in Sweden they are naming a new rail line… guess what?






Who doesn't love the Swedish chef? What else is going on in Sweden? Well there is some good news – I always say I don't want the Top 10 to be about negativity. There is always this!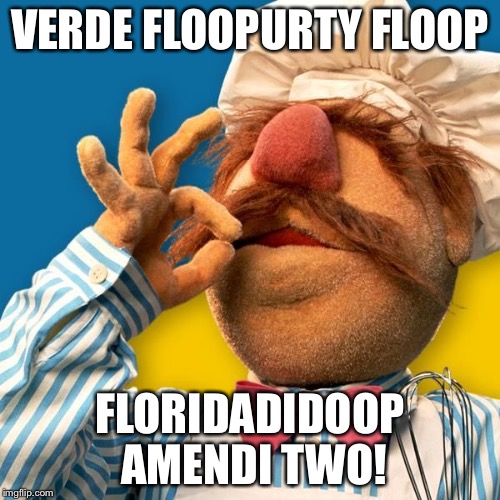 [font size="6"] The Verdict & Scorecard[/font]

Sweden is a great place to visit. It's a great place to live. But just don't get too comfortable if you're expecting things like security or privacy! And you might want to visit before Putin's cabal takes over the country just like they're trying to do all around the world.


Tourism: B+
Culture: A+
Political Spectrum: D
Liberal Appeal: B

Overall: B

[font size="6"]Next Week[/font]

Next week, we're heading back to continental Europe for a couple more stops. First up, we're heading to the land of chocolate, waffles, and of course some fine ales – Belgium! And we couldn't find an act for Belgium, but we will have some live music for you from Portugal The Man!



[font size="8"]And Now This:[/font]



Ladies and gentlemen, my next guest is repping their home country of Sweden! They are currently touring with one of our favorites here at the Top 10 - Iron Maiden! They are called "Ghost", and if you go to the show, get there early because these guys are great live. They are touring in support of their new EP called "Popestar". Playing their song called "Square Hammer", give it up for GHOST!!!



Yeah how about that?


See you next week!
2 replies, 8718 views
Replies to this discussion thread
| | | | |
| --- | --- | --- | --- |
| 2 replies | Author | Time | Post |
| Top 10 Conservative Idiots #3-8: Nobody Beats The Mooch! Edition (Original post) | Initech | Aug 2017 | OP |
| | Mc Mike | Aug 2017 | #1 |
| | malaise | Aug 2017 | #2 |
---
Response to Initech (Original post)
Wed Aug 2, 2017, 05:33 PM
Mc Mike (9,008 posts)
1. Always very enjoyable to read. 1st rec, thanks, Ini. Nt
---
Response to Initech (Original post)
Wed Aug 2, 2017, 05:36 PM
malaise (235,655 posts)
2. K & R
Off to read